6 Ways to Save Time and Money with Online Check Printing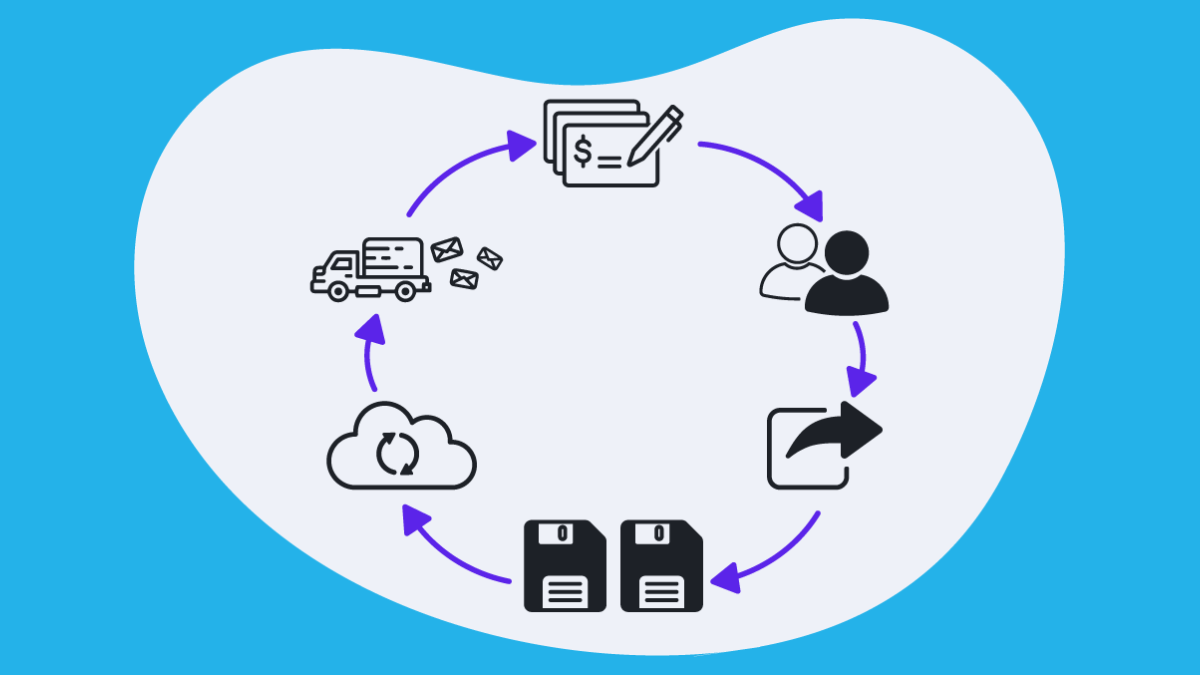 As inflation eases—but still remains a lingering challenge—there are few business owners who aren't looking for ways to cut costs and free up hours. Online check printing is one of those tools that does both for the busy entrepreneur who is often crunched for both time and cash. Consider 6 ways online check printing will save your business time and money this year:
Only with online check printing can you:
1. Print checks on demand, instantly
Ordering and reordering checks from the bank is time-consuming and costly; online check printing is neither. No more running out of checks or having to wait for your business checks to arrive. Online check printing allows you to print as many checks as you need, instantly, from the convenience of wherever you are. There is no limit to the amount of checks you can print through your Checkeeper account, and you can do so on any paper you own and with any printer you have. Checkeeper automatically formats your account and routing numbers into the MICR-encoded font recognized by bank computers.
2. Mail checks on demand, same day
Only online check printing can have your business checks printed, sealed, and mailed for you without a single supply needed on your end. Away from your office? Short on time? Out of mailing supplies? Or just want a convenient, contactless way to issue your payment checks? Online check printing through Checkeeper can have all your checks printed for you at their fulfillment site and mailed through any priority mailing option you select, including next-day mailed or mailed with tracking. Input as many addresses as you need or have all checks mailed back to you in one bundle.
3. Sync payment data with your accounting software
If you are like thousands of other small businesses, you likely make use of some online tools to help manage the finances, track expenses, send out invoices, and issue payments and/or paychecks. Online check printing that integrates with your other applications is a must-have add-on to your bookkeeping tools to keep you up-to-date on payments so that no additional record-keeping or data entry is needed. Checkeeper integrates with the most widely-used small business accounting and bookkeeping programs for optimal financial management and recording.
4. Have backup in an emergency
Even if you have a software or service you use for issuing payments, you never know when you'll need a backup. The Kronos data breach last year and the collapse of SVB last month impacted many companies who ran large payrolls through them and their affiliates. Having to make sudden contingency plans, many affected clients turned to online check printing for a quick, convenient, on-demand workaround. Online check printing is a good solution for temporary or permanent disruptions to which large payment services are vulnerable. Former Secure 32 users scrambling to find a replacement for an abruptly discontinued AP service? Online check printing covers the gap so that you don't miss a beat—or a paycheck—in the time it takes to replace your previous provider or until your usual one has recovered.
5. Export entire payment history in a few clicks
Gone are the days of large ledgers, receipt boxes, and out-of-date check registries. Online check printing does not just print your checks—it also maintains a meticulous record of all check transactions and payment details so that you can reconcile your accounts and prepare your taxes in as little time as possible. Your Checkeeper account includes a searchable check registry that allows you to locate any check issued from the account according to any check field: payee, date, amount, memo. Need a list of all your checks from this year, or from forever? Checkeeper offers simple instructions for downloading and/or printing your complete registry on demand.
6. Delegate the bookkeeping
Online, cloud-based services can keep you connected to your virtual assistants and bookkeepers anywhere, anytime, always with the most updated version of your financial data. You can authorize your virtual bookkeeper or other employees to access your check printing account when needed, and you can limit their access, as well. Online check printing allows delegation of some of the bookkeeping work for busy entrepreneurs who don't want to divert too much time to routine payment management.