New Feature: Priority Mailing Methods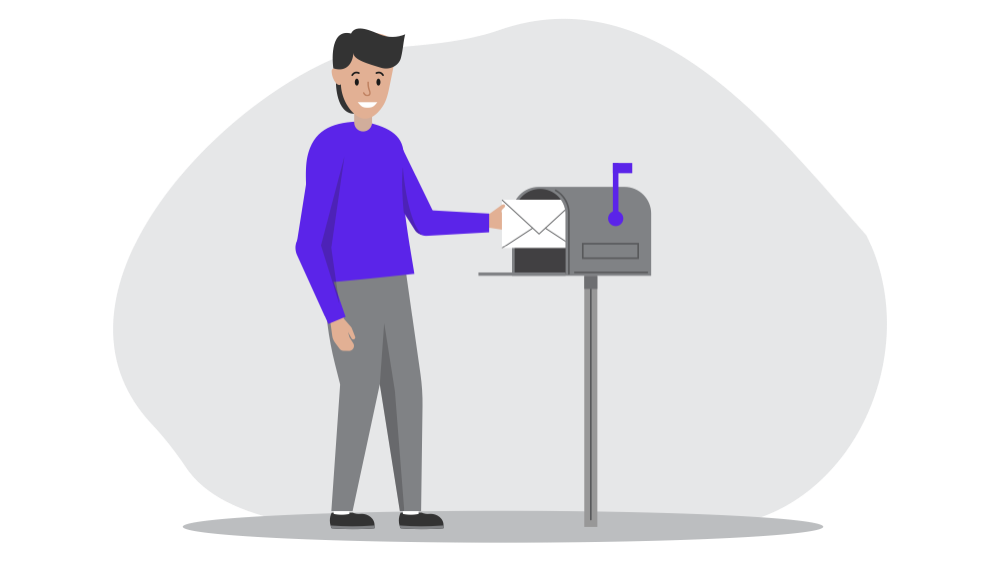 We know delivery can sometimes be unpredictable, but it's always important to have your checks arrive on time. We have added in some extra mailing methods for you to choose from to ensure a smooth and quick delivery (tracking included). Let's take a look!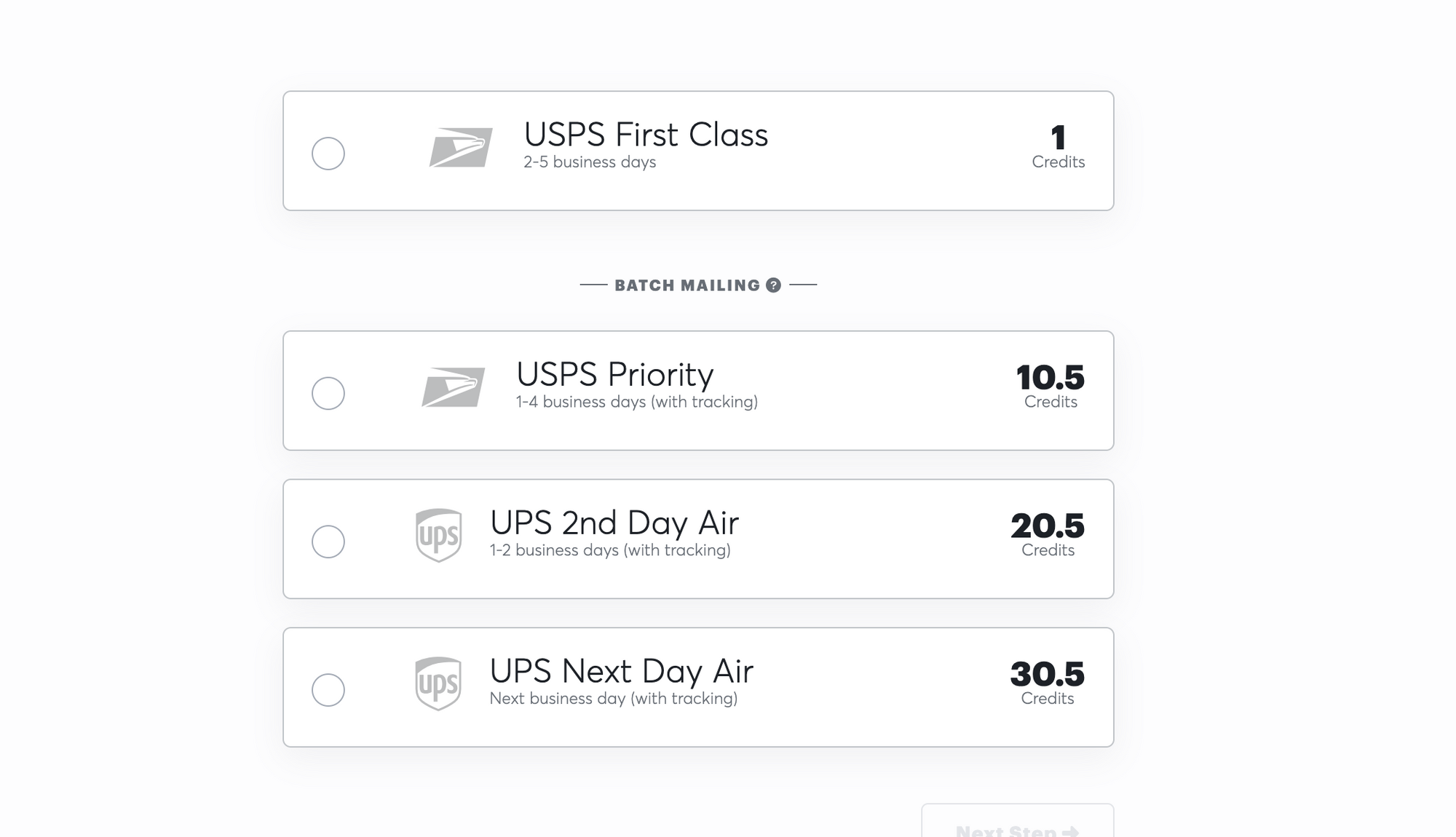 Our standard mailing option is USPS First Class. (Please note: We distribute checks from the East Coast, so a check submitted to be sent to California or surrounding states could take up to 5 days.)
(1) credit per check mailed
USPS does not provide tracking for First Class mail
USPS Priority (1 - 3 business days)
10 base credits + 0.5 credits per check mailed
Tracking number provided
UPS 2 Day
20 base credits + 0.5 credits per check mailed
Tracking number provided
UPS Next Day (overnight) with tracking
We always recommend this option for those running payroll to ensure delivery to your employees
30 base credits + 0.5 credits per check mailed
Tracking number provided
---
Now, let's get those checks out for delivery!
Head to your "Check Registry" and select each check that you want to mail, then click the envelope symbol in the top right corner.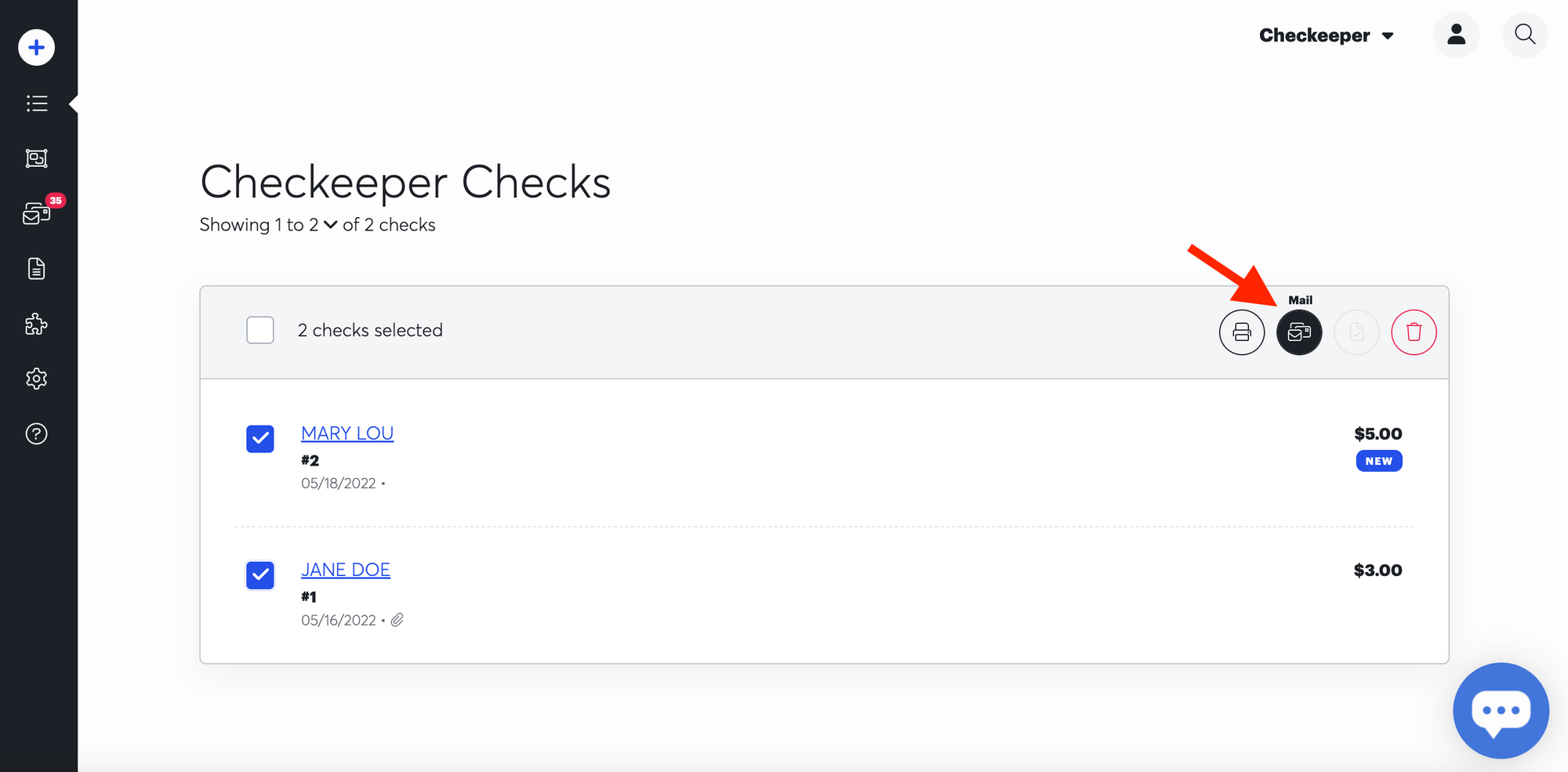 After you select your desired shipping method, you will see a summary page with the information of the checks you are mailing. As stated in the fine print of the image below: you are responsible for verifying mailing addresses, accuracy and formatting. Please take a moment to make sure the information is correct and then you can smash that "Mail Checks Now!" button. If you chose USPS First Class, this is your last step. The address you entered for your payee will be printed on the check and that is where it will be sent.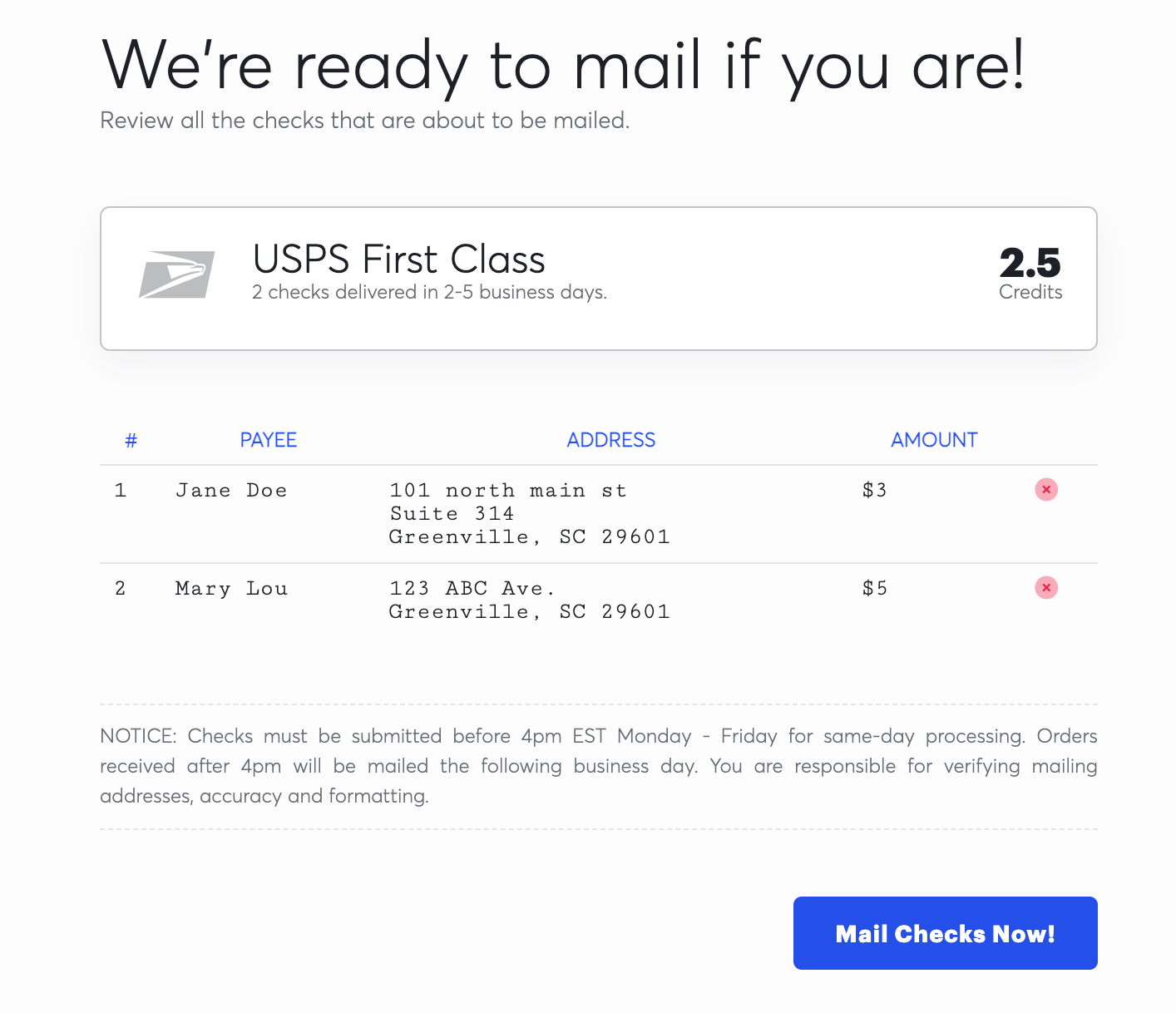 If you selected expedited shipping, you are a few keyboard clicks away from mailing your checks!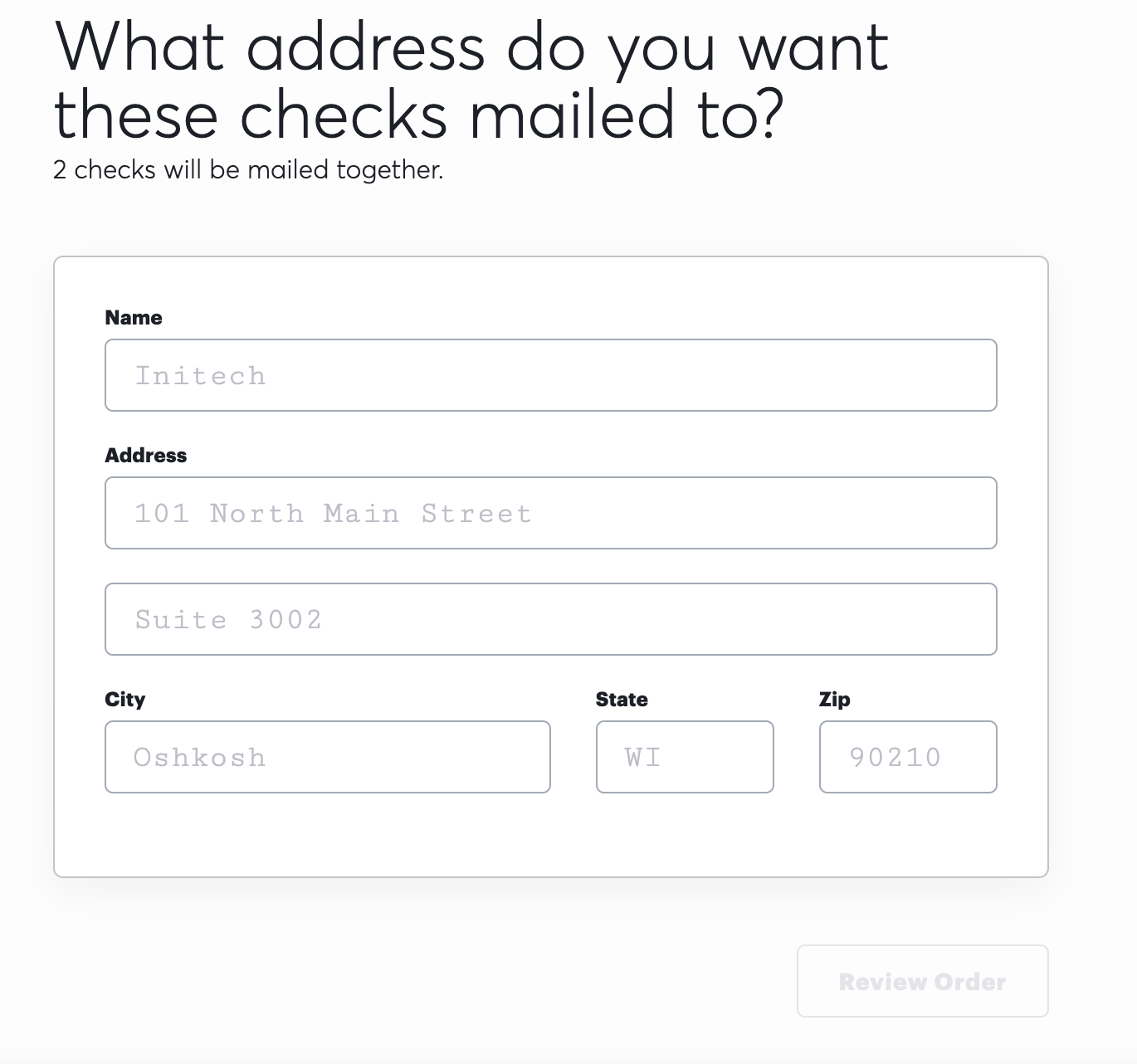 Simply fill out where you want us to send your checks, review and submit your order, and we'll take care of the rest. Checks submitted for mailing by 4pm Eastern time will go out that very same day, Monday through Friday. There is no holding period.
---
Checkeeper Mail FAQs
---
Why can't I purchase credits?
New Checkeeper accounts have a 24-hour probation period before credits can be purchased. Accounts must be vetted and verified before we'll start mailing your checks. Safety first!
What if I need to cancel a check I submitted for mailing?
The void action in your check registry will not cancel a check you have mailed. You will need to contact your bank to prevent further actions.
Can I send checks to different locations with USPS Priority or UPS Next Day?
Checks are bundled into the same package. If you want checks sent to different addresses, you will have to submit separate orders for each location with their respective checks.
What banking information is on the check?
Your business banking information is used to issue the checks. Checkeeper does not touch your funds in any way. It's as if you wrote the checks yourself!