3 Aspects of Your Business that Are Improved and Streamlined by Check Printing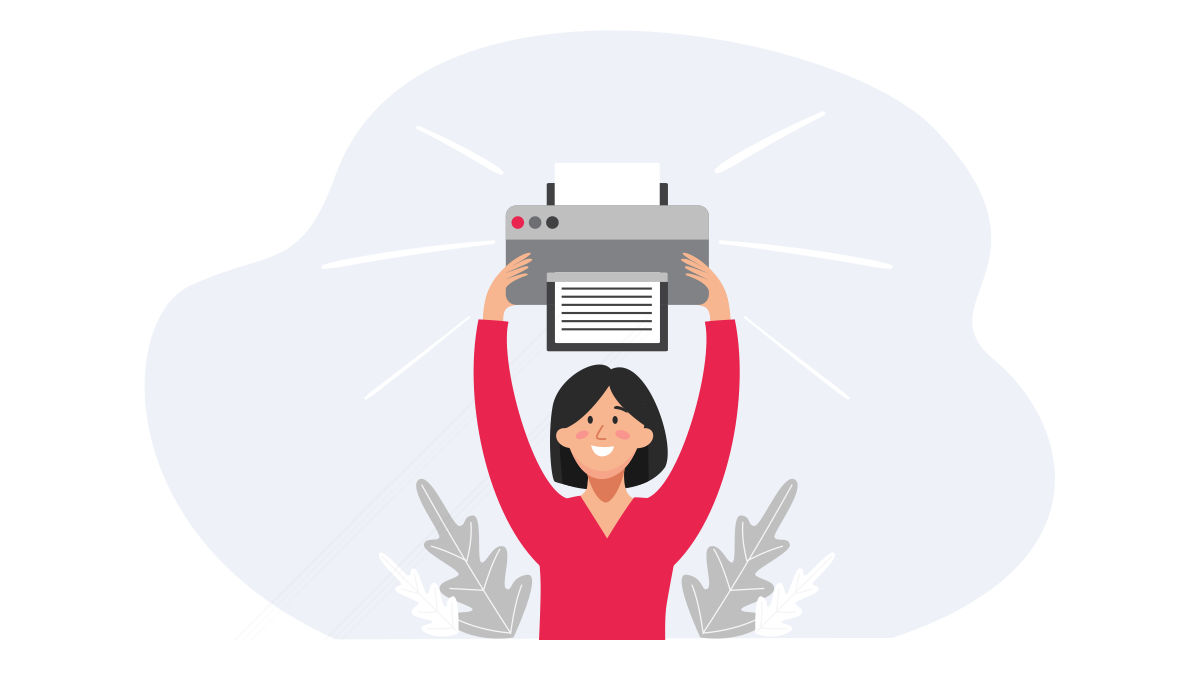 Printing checks from your office is a convenience that pays for itself over and over in both time and money. Pre-printed checks ordered from the bank are not only more costly than checks printed on demand, but they take longer to arrive and become outdated every time your business contact information changes. They also require manual filling and recording, time-draining tasks that are prone to error. The advent of online check services makes printing and mailing professional business checks a seamless, instantaneous process with greater accuracy and security than in the past. And since the best online check services integrate with other business bookkeeping applications, entries need only be recorded once in order to be updated and reconciled across all channels, making daily financial management for small businesses streamlined and simple.
The perks of printing your own checks are abundant and well-known to many small business owners:
· Greater accuracy in the bookkeeping
· Less time spent on bookkeeping and administrative tasks
· High security standards and backed up data
· More affordable than hiring a full-time bookkeeper or contracting professional accounting services
· More simplified tax preparation
Cloud-based online services that enable you to print checks from your office do more than just give you checks on demand; they improve and streamline all aspects of your business's financial management. If you haven't used check printing software before, consider three aspects of your business that are automatically improved and streamlined by check printing:
Processing payroll
Whether your employees work on site or remotely, check printing software streamlines the payroll process so that accurate paychecks can be in people's hands in as little time as possible. Checkeeper is the perfect solution for paychecks that need to be issued quickly. Working compatibly with payroll software that calculates employees' payroll taxes and deductions, Checkeeper can print and register each paycheck in seconds right from your office. Need payment checks for freelance workers or remote employees offsite? Checkeeper can print individual checks from the fulfillment center and mail them to each individual address as needed. All printed and mailed checks are securely stored in your registry for later searching or reconciling.
Managing your space
If your business is getting started, your space may be small and supplies limited. If you work out of your home—even temporarily—you know that space is at a premium and there is no room for extra equipment or storage. If you have a printer and check stock already, you can simply print checks from your office desk. But if you don't have these supplies or the room for them, Checkeeper offers a fully online service that takes up less space than a checkbook. Online check printing enables you to order your needed checks to be printed at the Checkeeper fulfillment center and then mailed directly to the employees, freelancers, or suppliers you owe. For little more than the price of a stamp and envelope, you can have your professional business checks—with logo—printed and mailed for you automatically so that no supplies or equipment are needed on your end.
Enhancing security
Security is one of the most important considerations when it comes to your business's finances. Checkeeping software that backs up data and uses the same high level of encryption that banks use is essential to keeping your sensitive account details safeguarded. All checks printed through Checkeeper are formatted with MICR encoded font required by banks, and those checks printed and mailed by Checkeeper are printed in MICR ink for enhanced banking security.
Checkeeper is the most affordable and reputable solution to check-printing needs. It integrates with the most popular online accounting and payroll software for small businesses and makes check issuing a seamless part of your business's overall financial management.