Video Tutorials for New and Seasoned Checkeepers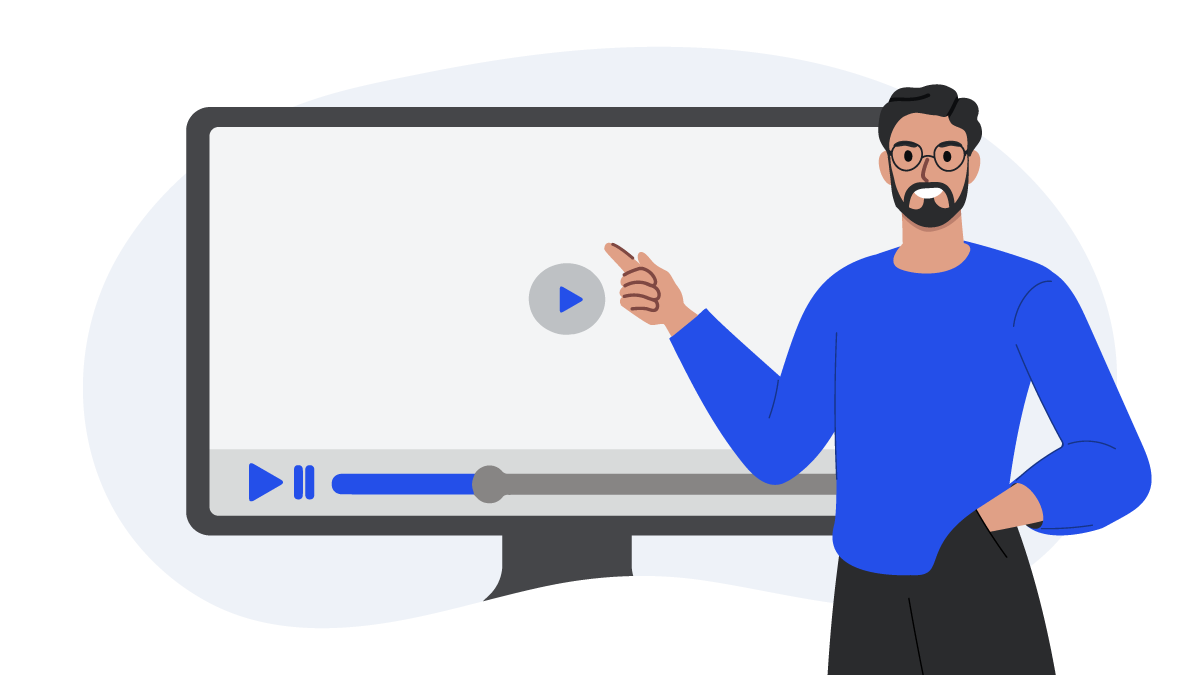 Whether you're just getting started with online check printing or have been using Checkeeper for a while, video guides can help you navigate all the latest features that Checkeeper offers. While the Checkeeper site is as easy to navigate as your own personal checkbook, some visual demonstrations to walk you through the various online check-printing and mailing options can answer any new or lingering questions.
These videos are perfect for those who are:
·       New to Checkeeper
·       Still exploring a free trial
·       Experiencing technical issues
·       Unaware of all the available bonus features
·       Ready to use mailing services
New subscribers and free-trial members
Checkeeper unlocks the world of online check printing for businesses and individuals who prioritize convenience and customization. For those getting started, video demonstrations of entry-level tasks can be helpful and fast, and can be watched at the user's convenience as many times as needed. Recommended viewing for new users:
· How to Print Custom Checks from Home walks you through all the steps needed to create a check on any paper. This video is ideal for users who have never created an online check before. The video also includes an explanation of which live elements in the Checkeeper template should not be changed, as well as basic tips for uploading a logo, updating banking information, and adding an invoice table.
· How to Upload Custom Layouts shows you how to create your own template within the layout editor. This video walks you through the steps to upload an image to serve as a background and then make the necessary formatting adjustments to create a viable check.
· How to Create Custom Fields shows you how to add elements to your check. While the Checkeeper template includes all the elements you need for a legally-viable check, you may want to add additional elements to suit your particular bookkeeping needs, and this video shows how easy it is to do.
Experienced users
Checkeeper was designed to be as simple and intuitive as possible, with an easy-to-navigate website, mobile optimization, and comprehensive customer support. But there still may be times when troubleshooting and account management is needed, as well as occasions when you want to expedite your check-printing process but are unsure of how. Before you take time out of your day to contact customer service, you may want to see if your question is one that can be easily answered by a short video. Check out the features for account management and expedited check issuing:
· How to Convert CSVs to Checks walks you through the steps for uploading a file with check numbers, amounts, and payees for automated check importing. These steps save time when you have a large payroll or many checks to send out at once.
· How to Update Your Account Information is helpful for those times you change banks, change business locations, or decide to open additional checking accounts. Get straightforward instructions for how to update or change your routing and account numbers, business address, and signature.
· Print and Mail Checks Online shows you where in the account you can purchase mailing credits and how to order checks to be printed and mailed for you.
Checkeeper allows more than just basic check printing; it allows customization of checks, data integration with accounting platforms, payroll management, and a full suite of mailing options. For visual guidance on Checkeeper's bonus features, the website offers comprehensive illustrative tutorials of options from which your business may benefit:
Authorizing user permissions and approval workflow
Attaching documents to your checks
Still have questions? Try a quick online chat with customer service during business hours to get your questions answered and your checks printed!