Using Checkeeper's Layout Editor to Create Customized Checks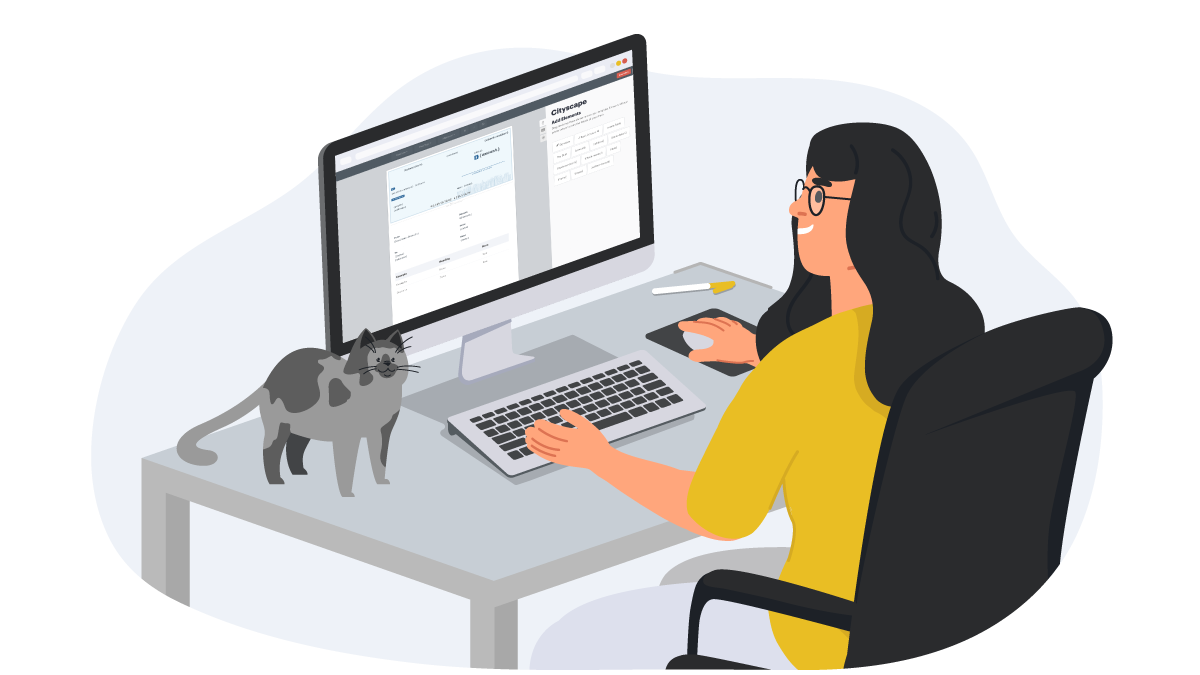 The Checkeeper layout editor is the premier tool for designing your own custom business checks according to your own preferences and business bookkeeping needs. The layout editor is easy to use and gives virtually unlimited options in how your format your check. All the essential check elements are preset so that bank computers recognize your check details; additional elements can be added, as well as a customized company logo, a stored signature, and any uploaded background image of your choice.
Reasons to use the Checkeeper layout editor to create a fully-customized business check:
·        Upload your preferred check stock and move around the preset check elements to match the format.
·       Add additional check elements, like invoice numbers or customer IDs that are unique to your business bookkeeping needs.
·       Place your company logo right on your check.
·       Upload background images to print on your checks.
·       Checks printed through Checkeeper look more professional than handwritten checks from a checkbook.
Navigating the templates or creating your own in order to find just the right layout for your check is simple. Some ideas to get started:
Use a provided check layout
Checkeeper offers several pre-designed check layouts for new users or users who have no special check stock in mind. Drag and drop check elements as needed to get the look you want. When you need a professional-looking check very quickly, a preset check template is a simple and efficient way to go.
Upload a scanned check if you already have check stock
Have you already invested in check stock for your business? No problem. Upload a scanned check and adjust the necessary check elements (payee, date, check number, dollar amount, memo, signature) to match the scanned image. Checkeeper checks can be formatted to maintain consistency with the checks you were previously using but make them more professional and printable on demand.
Add elements for customized bookkeeping needs
Checkeeper templates already have all the check elements necessary for creating legally-viable checks. However, there may be additional elements that you want to include on your check to help streamline your business bookkeeping, such as invoice numbers, customer IDs, or due dates. Checkeeper is fully customizable so that you can add the elements your business records require.
Add your business logo
Don't miss out on the opportunity to turn your business checks into branding tools. Business logos on checks reinforce your brand to recipients and make your business look more professional. You can upload your business logo and place it directly on those checks that you send out to clients, suppliers, affiliated companies, landlords, contractors, and employees.
Customize the look
Upload a background of your choice to a blank template; edit the font styles and sizes to make your checks unique. There are few limits on how you can design your check. The Checkeeper layout editor automatically formats the routing and account numbers in the MICR-encoded font required by banks, so you can change other fonts without worrying about disrupting the integrity of the check.
Add documentation
Have an invoice table or explanation of benefits to add, or a pay stub that you want included? Checkeeper can add attachments to your checks for streamlined financial mailings that contain all the appropriate and necessary documentation. There are multiple ways to add attachments and enclosures, and they are explained in greater detail on the Checkeeper website.
Customizing your own business check is easy with Checkeeper. The layout editor gives you all the tools and templates you need to create a professional, unique check that reinforces your brand and simplifies the bookkeeping. Checks created through the Checkeeper template are automatically stored and recorded in your online registry for future consulting, downloading, or printing when you need to research a payment, prepare your taxes, or close the books for the year.
Still have questions? Check out one or more of the short videos that demonstrate how to maximize the many check printing, designing, and mailing options available through Checkeeper.