Bookkeeping Priorities that Checkeeper Can Help With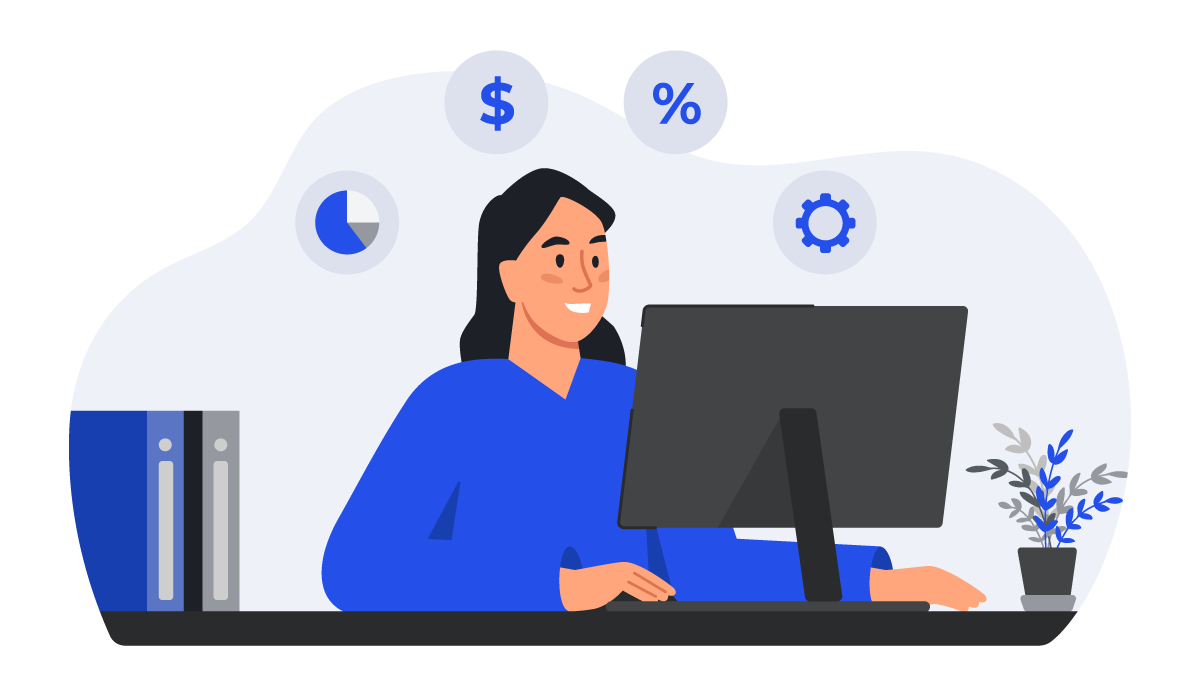 Online tools to assist bookkeeping have come a long way in streamlining the accounting process, simplifying tax preparation, saving time, and reducing costly errors. Online check printing is an ideal add-on for those times when a paper check is needed; online check printing also assists with managing important bookkeeping priorities so that busy bookkeepers and business owners have fewer things to worry about when it comes to financial management.
Consider some high-priority bookkeeping tasks that the right online check printing software can make faster, easier, and more accurate:
Multiple account management
Those who write checks from more than one account often find tracking expenses and reconciling to be a time-consuming task each month. Managing multiple accounts can make the reconciling process more complicated and leave open a much greater space for error. Checkeeper's online account offers unlimited checks printed each month from unlimited linked accounts, and all check details are stored, organized, searchable from an online registry that keeps check-tracking simple and instant.
Record keeping
Good financial management rests on organization and accurate recording of all transactions. Checkeeper keeps track so you don't have to. No manual ledgers or entries or spreadsheets required: Checkeeper stores the details for you in a registry that can be searched by any check field and your check history can be exported or printed--in whole or part—on demand.
On-time payments
Paying bills and suppliers late often results in penalty fees and can impact both your credit and your reputation. Late fees are wasted money that reduce your cash flow and give you nothing back. Having the ability to print time-sensitive checks on demand is an important feature that only online check printing can provide; with Checkeeper's service, you can also have those checks printed for you and in the mail the very same day.
Automation and integration
When it comes to selecting software for optimal financial management, cloud-based technology is a highly-popular and widely-chosen way to go. The 24/7 universal access, automatic IT maintenance, and high level of data accuracy that cloud-based software provides make online software subscriptions a popular and affordable option for businesses of all sizes—even solopreneurships, micro businesses, and freelance side ventures. Online check printing that automatically integrates with your other accounting software allows instant importing of your check information with little to no work on your end.
Connection
Online check printing is about more than just creating and printing a check; it is about connecting you and your authorized employees to your financial data at all times. Checkeeper allows you to authorize other users and limit their permissions however you see fit. If you decide to outsource some or all of the bookkeeping tasks to a virtual bookkeeper, she or he can also gain access from wherever they happen to be working. All updates are in real-time so there is no waiting or lag in data.
Payroll processing
One of the most important financial management tasks is paying your workers promptly and accurately. Payroll calculating and processing can become complicated, which is why many small businesses use online payroll providers like Gusto to help manage the HR elements. Those employees who don't use direct deposit and need paper checks can be paid most efficiently and accurately with an online check printing service that automatically integrates with the payroll service. When you need to run payroll, Checkeeper can print as many checks as needed. If that number is high, you can opt to have Checkeeper print them all—with pay stubs—and mail them back to your office in one batch at priority speed for you to disburse yourself.
Working through a disruption
The last few years have revealed a number of high-profile security breaches as well as software discontinuations that have sent thousands of companies and clients scrambling for a quick, short-term solution to issuing payments. For those companies whose payroll has suffered a disruption or whose accounts payable software has been discontinued, Checkeeper can bridge the gap. A monthly subscription can be started or stopped on demand and will allow you to issue paper checks to employees or vendors for however long you need until a more permanent solution can be found.