4 Types of Business Owners Who Reap Immediate Benefits from Check Mailing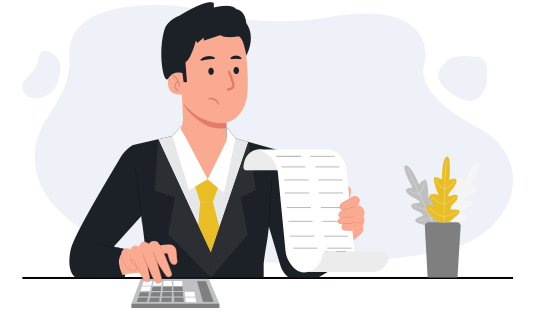 Checkeepers who print professional checks on demand already know the convenience and cost-savings of online check printing. But if you are still doing all of your own mailing, you may not realize the advantages of adding Checkeeper's check mailing services to your payment-issuing process. While automatic check mailing is a great option for most businesses and individuals, some business owners will see immediate, dramatic benefits to utilizing Checkeeper's mailing service.
1. You travel a lot
Whether your work takes you far from your office for long periods or requires shorter, frequent trips outside your area, you need a convenient way to guarantee your checks are in the mail, even when you're not near your printer. Entrepreneurs who travel a lot have to minimize their office needs and streamline them so that productivity does not suffer. Checkeeper can be accessed from anywhere you can get an internet connection. If you are away from your office and supplies, have Checkeeper print your payment checks and mail them on your behalf. No paper, printers, stamps, or envelopes needed. It is by far the most convenient and time-effective way to send checks when you are on the road.
2. Your previous payment software suffered a disruption
Some payment software products have abruptly left the market; others have suffered a security breach that has impacted tens of thousands of people—and their paychecks. If you are using a software that is being discontinued and you need a replacement—or, if you are one of the many businesses left scrambling to bridge the gap in payroll processing after a cybersecurity breach—Checkeeper's online print and mail service is the perfect transitional step. Continue printing checks for vendors and employees on an as-need basis and have Checkeeper mail them out for timely delivery. If you have a lot of paychecks that you want back in your own hands before disbursement, Checkeeper offers affordable batch mailing options that allow you to have checks printed at the Checkeeper fulfillment site and then mailed directly back to you in one bundle that can be tracked through the mail.
3. You outsource to freelancers
Freelancers are a popular option for small businesses that cannot afford a lot of full-time hires but need expert assistance in certain areas. A lot of freelance work is part-time, sporadic, and/or remote, making it a little more challenging to issue paychecks. Checkeeper mailing is the perfect way to pay freelancers who work varying hours or weeks because you can print their checks only when needed. Have Checkeeper print their checks for you—complete with pay stubs or invoices—and have them mailed directly to the payees.
4. You work out of a small space
If you work out of a small office or your own home, or if your business is primarily an online one, you likely have very limited space for storage of equipment or supplies. Fortunately, online check mailing requires neither equipment nor supplies. A device and internet connection are all you need to order professional business checks printed and mailed on your behalf. A secure online registry stores all the pertinent check data so that you don't need a ledger or pen, either, and you can still have accurate, instantly-retrievable records with only a few clicks.
Checkeeper handles mailings of all sizes
Checkeeper integrates with most accounting and payroll software popular with running a business, including QuickBooks Online, Xero, Harvest, Gusto, FreshBooks, and more for streamlined financial management. All checks printed at the Checkeeper fulfillment center are printed in the MICR ink recognized by bank computers for optimal security. And there is no order too small or large: biweekly paychecks for the whole company, monthly bills to vendors and suppliers, or a one-time order of refund or rebate checks for clients—Checkeeper can handle them all and can create a custom option if your needs fall outside typical categories.