4 Occasions When Checks are Preferable for Payment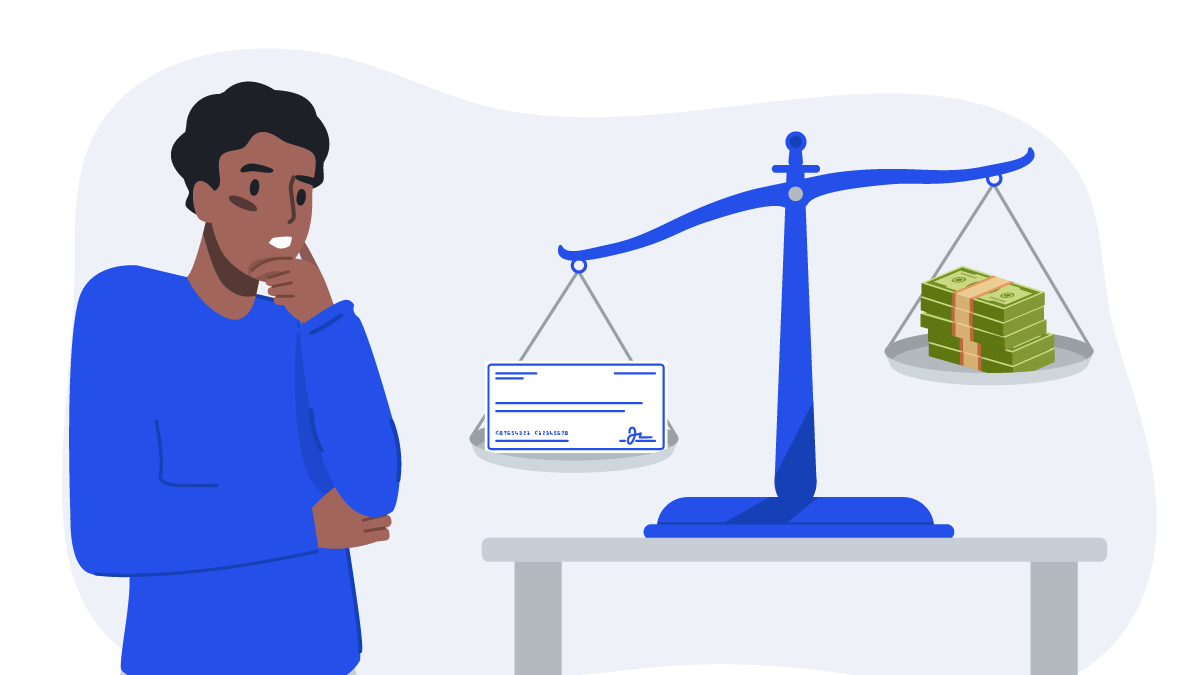 A lot of payment options exist for individuals to pay businesses and for business to pay each other—and new payment options seem to crop up regularly. While innovations in payments can be a great way to reach more people and get paid faster, the availability of options can become dizzying, and questions continually arise about the relative security of all these payment methods. Checks are one of the oldest and most trusted ways to transact money, and while many other payment options are available, billions of checks still travel through the mail every year. Paper checks are often the preferred payment method when you need convenience, security, and familiarity. They also provide their own receipt, can be canceled if needed, and allow you to hold onto your funds for a little longer than other payment options that debit your account instantly.
While your business likely has multiple preferred payment methods to choose from, it is always advisable to have some business checks on hand for those occasions when a paper check is called for. Online check printing is ideal for businesses who need professional business checks printed (and mailed) on demand; it is the affordable and convenient solution for those times when a paper check is the best way to go:
1. Paying contractors and freelancers
If your business contracts out the occasional project or relies on freelance assistance with administration, bookkeeping, writing, or other tasks, checks may be the preferred payment method. Freelance and part-time contract workers typically do not have the ability to accept credit cards, which charge fees that cut into revenue. Checks are often preferred because they do not require the payee to provide sensitive banking information and they act as their own written receipt at tax time. Checks automatically contain all the necessary information—date, amount, type of work, issuer—that both the payor and payee need for accurate recording and tax filing.
2. Taxes
Tax preparation can be a complex and time-consuming task for the small or solo business operator. In addition to federal taxes, you may also have local and state tax liabilities that are collected throughout the year. Paying taxes with credit cards often comes with convenience fees, making checks the more reliable, cost-effective way to pay.
3. Donations
If your business partners with local charities or makes donations to local causes, you know that many of them prefer payment methods that do not have processing fees so that the charity may realize the full value of the donation. Checks remain a common way to make donations and automatically document the amount, date, and charitable foundation for later tax reference.
4. Employees who don't use direct deposit
Direct deposit is one of the most widely-used payment methods for depositing pay checks, but not every worker uses it. There are several reasons people opt out of direct deposit, including a lack of a regularly-used account or a reluctance to share sensitive bank account info. If your business is beginning to take on seasonal employees who only work part of the year or other employees who don't use direct deposit, a paper check can be a handy tool. Online check printing allows you to print paper checks on demand and can often work compatibly with your payroll software so that you can issue properly calculated and documented paychecks with all data imported and recorded automatically.
Checkeeper has you covered
Checkeeper offers fully customizable checks that can be designed to suit your business needs. Checkeeper offers priority mailing options for those times when you want your checks printed and mailed on your behalf, and Checkeeper can even attach and send invoices, pay stubs, or other documents with each mailing.