229 Reviews (and counting...)
Here are a few of our favorites

"The setup has been extremely smooth. I have to admit this is a fantastic platform. QuickBooks having check capabilities at the second tier of pricing should really help your business out. To print checks with QuickBooks online its around $24 a month. Which didn't make sense since all we need is to print checks. Why pay more to print checks? Tell your developers and team great work on this platform and website!"
Joshua Cain
Sr. Accountant at Compass Group

"I signed up because I didn't have a check handy but the vendor was going to charge me 2.5% "convenience fee" for either a credit card or EFT. I found Checkeeper, signed up and within minutes had printed out a check that I needed to deliver that day. It was over $5,000 so Checkeeper saved me $135+. I found Checkeeper to be fast, simple and intuitive. Thanks you!"
Damien Varvara
Partner at Varvara and Associates

"Our small business switched from hand writing checks (a nightmare with multiple people needing to write checks) to using Checkeeper integrated with Xero. We are a small firm in New York City that designs and builds recording studios, as well as acoustically treating other spaces such as offices, museums and art galleries. Often, all of us are scattered throughout the city working onsite. This can get in the way of making sure our subcontractors and suppliers are paid on time. Worrying about keeping track of the preprinted check stock (we were always a bit nervous to have blank checks with printed routing numbers laying around) and remembering to order more are all things of the past. You guys are a godsend. Now I, the office administrator, and the two partners of our company can make checks and store them in the registry until we are ready to send them out. Integrating with Xero allows us to time when we can send the funds out and helps everyone remain on the same page financially even if one or all of us are working out of the office for a number of days. We love Checkeeper and want to keep supporting you guys as you improve the life of small businesses owners and employees. I wish I could quantify how much better I sleep at night thanks to you guys!"
Holley Francis
Administrator at Crossley Acoustics LLC

"Works great! So quick and easy. No hassle with setup, I would recommend this for any business!
Justin Kashiwagi
Owner at Smartfilms

"We utilize Xero and it was one of the plug-ins, chose checkeeper because of the ease of use and how quick it was to get started. Super simple and straightforward way to eliminate the need for paper checks in your office. It costs $1.25, which includes postage, to mail a paper check to a vendor. It effectively costs less than $0.55 to never stuff an envelope again.
Tim Haitaian
CFO at Redhself
Share your story
I would love to hear your story. Tell me how you found Checkeeper, what problems it solved for you and what's your favorite part. I want all the reviews- good and bad. I promise to read and respond (if necessary) to each and every one.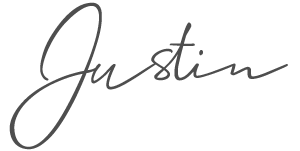 Justin Rockwell
Co-Owner, Checkeeper