6 Instances When Checkeeper Is a Must-have for Your Home or Business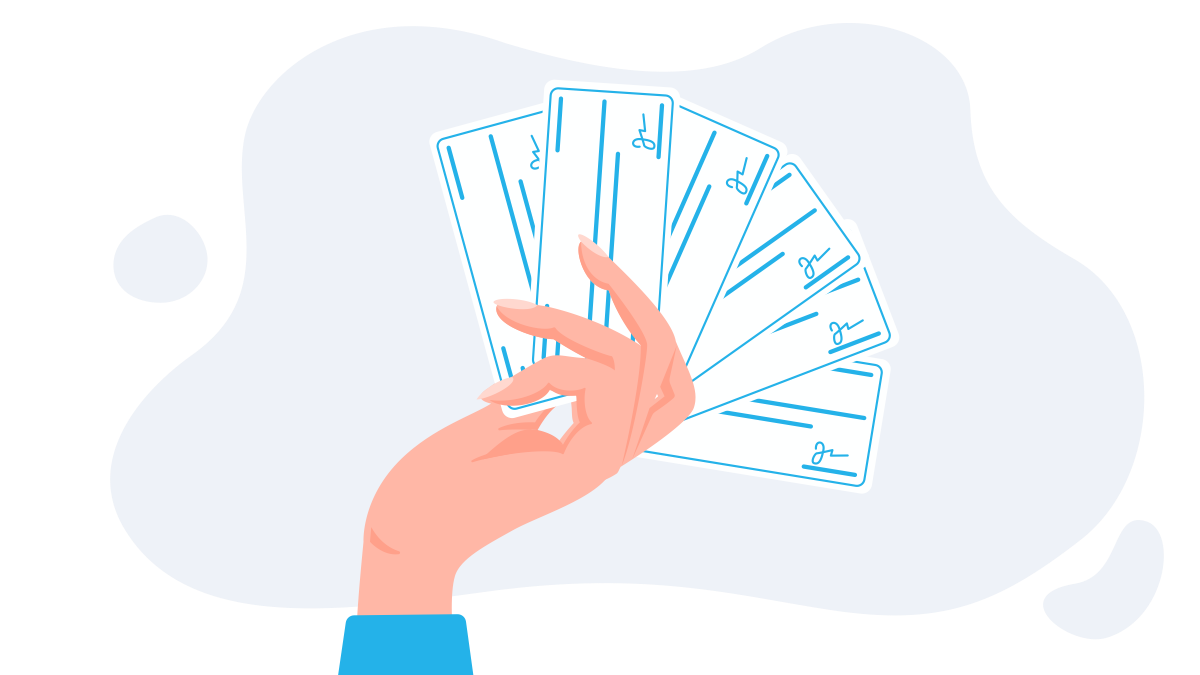 1. Your info has changed
If you're like many Americans, your address information changes every few years. An estimated average of 30-40 million Americans move each year, with the majority of those moves being local: within the same state or county. Those who run a business from home have to update business contact info with clients and vendors whenever they change addresses, and, depending on the new location, they may also find themselves needing to change banks. Checkeeper puts an end to unusable boxes of checks with outdated account and address information. Since checks are printed on demand, the information printed on the top of the check—as well as the account and routing number at the bottom—can be changed and updated at any time, no matter how many moves you make.
2. You ran out of checks…again
Ordering checks from the bank is costly and takes time. How many times have you realized you needed to order more checks just as you were writing the last one in the book? Checkeeper takes the expense and the delay out of check ordering. Since your checks are filled out right from your computer screen and can be immediately printed, you never need to place an advance order for blank checks. Print one or one hundred checks—all on demand, no advance planning.
3. You're being charged convenience fees
Having some bills and expenses charged automatically can be a huge convenience, but not if there are high fees involved. Some companies and services pass convenience fees on to the user, requiring you to pay a small percentage more every time you make a charge. Over time, this adds up. If you don't write a lot of checks each month but want to have a few handy to send out in place of fee-bearing credit card charges, checks on demand is the way to go. You never pay for more checks than you need. One monthly fee covers you with unlimited checks printed on demand.
4. You want a receipt
One convenience of checks is that they serve as their own proof of payment. When dealing with suppliers or services for which you want a payment record and/or tax receipt, checks are the way to go. Your online check registry in Checkeeper contains the dates and payment information for streamlined business and personal bookkeeping.
5. You've just adopted a payroll system for your business
Online payroll and accounting systems have come a long way in offering affordable financial services to businesses of all sizes. Online payroll software is becoming popular way for small businesses to access some of the features of professional HR services without the expensive outsourcing. If you are transitioning to online payroll management, it is helpful to have a check printing option for those workers who don't use direct deposit. Checkeeper integrates seamlessly with Gusto, one of the most highly-regarded payroll management systems for businesses.
6. You have a large quantity of checks to mail at once
The time it takes to individually fill out each check by hand and prepare it for mailing is time better spent doing just about anything else. If your business has a large order of checks or has rebate or refund checks to process, batch printing and batch mailing is the most efficient and cost-effective way to go. While you can print a large batch of checks from your office through your Checkeeper account, you can also simply let Checkeeper print and mail them for you for only a little more than the cost of a stamp and envelope. You can create the checks you need from your account, or, if preferable, you can upload your spreadsheet in CSV form and Checkeeper can create the checks automatically with the imported information. Checkeeper can then send the checks in one batch overnight directly to your office.
Checkeeper is a trusted go-to for thousands of business owners and individuals who want a streamlined and cost-effective alternative to manual check writing. On-demand check printing means you'll never run out of checks or be left with outdated, unusable ones. It also means you can pay freelancers, contractors, and part-time workers more easily and that every check issued is automatically recorded in your searchable registry without any additional bookkeeping for you to do.