Use Checkeeper's Template Editor to Easily Create Checks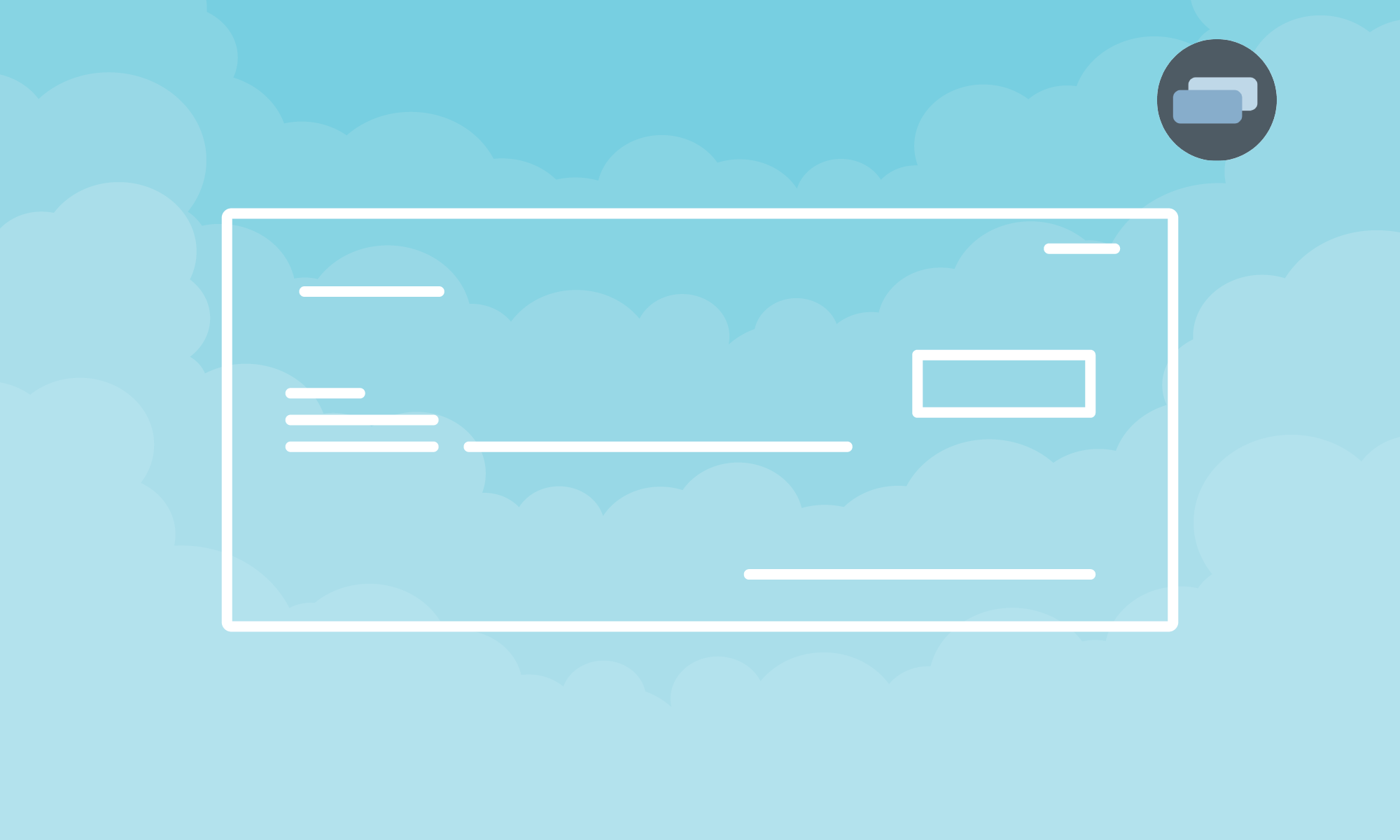 Create checks with Checkeeper
This post gives you a simple step-by step introduction to using Checkeeper's template editor. These templates can be used to print on any check or even blank paper. All Checkeeper accounts come with our pre-loaded standard check on top template. You also have the option to create your own template, which we will get into how in a little bit.
To access the template editor, login to or create your account at Checkeeper.com. Under the "Templates" tab, click on the template to take you to the template editor.
Now your journey to becoming a check creating master begins.
Begin using the template editor
Once in the template editor, you will see your check template on the left, and check elements in the right-hand column. The template already has some elements pre-positioned for you including payee, amount, check number, date, address, and memo.
To add any additional elements, click and drag it from the right-hand side and drop it where you want on your template.
If you are working with your own check stock without a printed bank account line, we give you an easy way to add this. Click and drag the bank account element from the right-hand side and drop it in the safe zone. Enter your routing and account number and it will appear on your check.
In this template, there is already a background image of a check to help you position any elements you need. This is there for those printing checks on blank paper. If you are printing on your own check stock, you can simply delete the image of the check and upload your own to help you visualize how your check will print.
To delete an element on your template, hover your mouse over the element and an "x" will appear. Click the "x" and confirm you want to delete that element.
The template automatically saves any changes in real time as you edit your check. Once you have all the elements you need and your check looks how you want it, you can save and exit.
That is the basics for editing with the pre-built template. Now we'll take you through how to create your own template.
Creating your own template
Go back to the "Templates" page. This time click "Create New Template". You will be given the option to select a pre-built template or start with a blank check.
Select the blank check template where you can upload an image of your own check stock. Go over to the gear icon and give the template a name. Next, you can upload the background image of your check stock.
Crop around the image of your check and select just the 8.5 x 11 paper, and cut out any unnecessary background. Once your image is cropped, click "okay". The check "Show background image" and save changes.
Now you can use your check stock as the background to position the elements on your check. Remember this image does not actually print, it is only used as a reference to position everything you need. Like before, you can drag and drop any elements and position them where you want on your checks.
One last feature to mention, is the ability to add a custom element. This adds a new input field for when you are creating your check. The field you add to your template will now print on your check. An example of this can be adding an extra memo or invoice field.
Print with your check template
Finally, save and exit to return to your check registry and you can start printing checks with your new template.
If you want to change the template a check uses, click on the check, then click the "edit check" button, and change your template from the drop-down menu. Any custom elements you added will be displayed. Save this change to your check.
A few things to remember when printing is to always use the most up-to-date version of your browser. We suggest using Chrome or Firefox. Some browsers may try to print the date, website url, or any other unnecessary information. Turn this off by going to file page setup to disable headers and footers.