Simple Steps to Get Your Rebate and Refund Checks in the Mail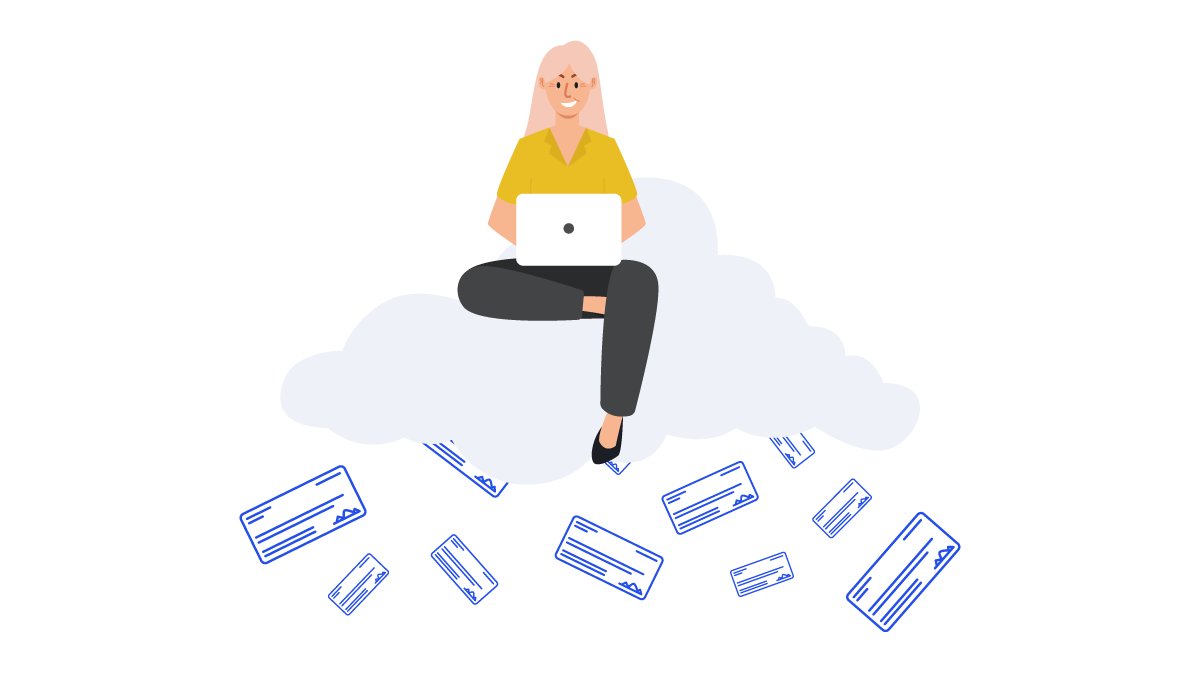 Rebates remain an effective enticement to consumers, particularly those who are on a budget or those who are still trying to navigate the challenges of inflation. While rebate offers can help drive up sales and please customers, follow-through matters the most: rebate programs are only effective when the checks arrive promptly, accurately, and without hassle. Everyone knows the immense frustration that accompanies an unfulfilled rebate promise. To work effectively, a business's rebate program must be seamless, convenient, and quick, or customers will be turned off.
Checkeeper is a lifesaver for companies dealing with high-volume rebate and refund checks.
Checkeeper can print and mail as many rebate or refund checks as your company needs in a fraction of the time it would take you to do it in-house. Three simple steps to get your high-volume check order printed and mailed today:
1.    Set up a Checkeeper account to design your check layout
Checkeeper enables you to create customized business checks for any purpose. Inside the Checkeeper template you can choose your preferred layout, upload your logo, and add, adjust, or move check elements as needed. Your bank account and routing numbers, once input, will be automatically formatted in the MICR-encoded font banks require.
2.    Upload your file
Upload a CSV file or spreadsheet that contains all the necessary rebate information: payee name, amount, address. You should have all this data from the rebate request forms, but if you are missing some pieces, you'll need to obtain contact information from your eligible customers. You may need to search previous customer transactions to retrieve contact information or request it directly in order to then complete your file. The Checkeeper website contains step-by-step instructions for creating a complete list of customer data for rebate and refund checks.
3.    Place your order
Checkeeper will print each check and assemble it for mailing to the address listed on the check. You can mail hundreds or thousands of checks to your customers quickly and accurately—very little time, and no supplies are needed on your end at all. Each check is mailed in a secure #10 double-window envelope the same business day the order is placed. If your order is especially large or has unique considerations, a call to Checkeeper can get you a custom quote and time frame so that you and your customers are never left wondering.
Benefits to using Checkeeper for your high-volume rebate and refund checks:
Checkeeper enables you to:
·       Add attachments and enclosures to your rebate checks
·       Select priority mailing options if your checks are mailed in a bundle
·       Store all data automatically in an online check registry; no manual recording or check ledgers needed
Following Through on Rebate Redemption Is Essential
Do not frustrate your customers with promises of rebates that will never come true. A well-designed, efficient rebate program is very popular with price-sensitive consumers and can be effective at moving those products that need a little extra help and attention. Making sure the rebate process is easy and smooth on the customer side—and prompt and accurate on the business side—will generate optimal results and keep customers coming back.
Make your rebate redemption process stand out for its excellence
Unfortunately, some company rebate programs have developed a bad reputation because the redemption process is confusing and time-consuming, often with terrible communication and unresponsive customer service. Rebate programs that rely on clearinghouses or fulfillment centers that try to avoid paying out leave customers impatient and frustrated. Checkeeper does none of this. It is the simplest, most direct way to get rebate checks into customers' hands without printing and mailing all the checks yourself.
Reduce errors and save time by having Checkeeper do all the work—and provide all the supplies. Whether you have one check to send, hundreds, or thousands, Checkeeper has a template you can use to create and customize your company's rebate check and have each one in the mail the very same day.