Check Printing and Mailing for Companies with Multiple Owners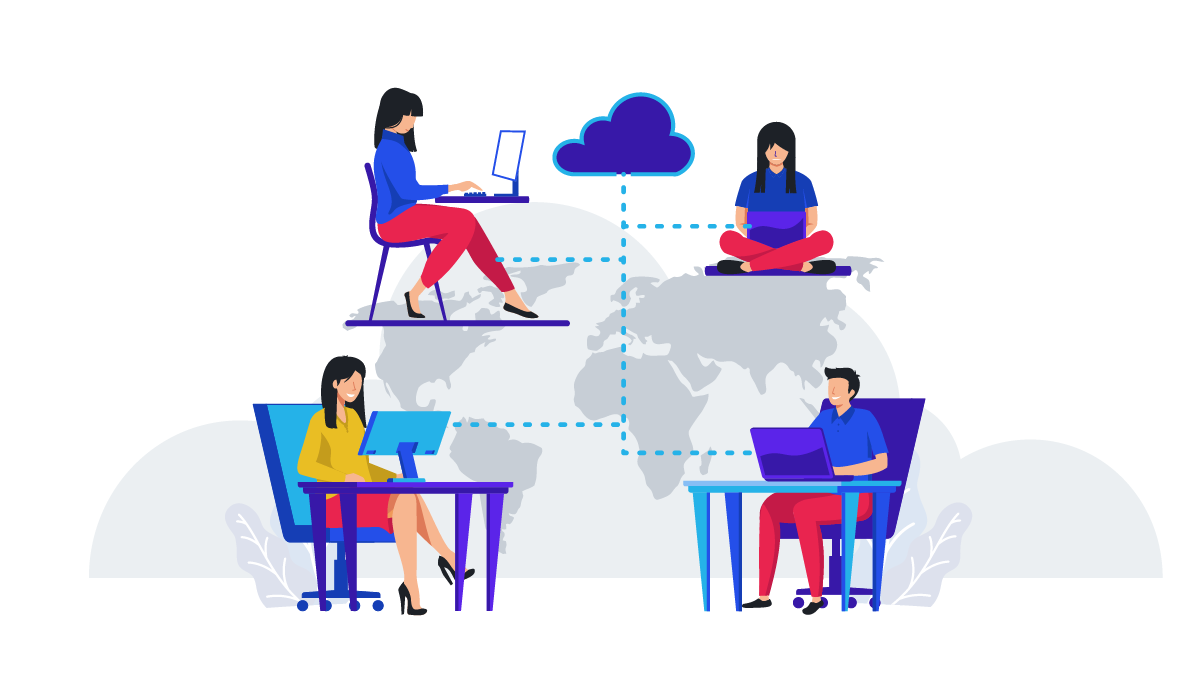 Businesses owned by multiple people can benefit from the combined creativity, shared labor, and pooled resources of the various owners, but they can also face some bookkeeping challenges when multiple people are involved in the financial management. Businesses with shared ownership benefit from cloud-based financial management tools that add simplicity, standardization, and transparency to routine accounting and bookkeeping tasks. Online check printing and mailing is a helpful tool for companies with multiple owners.
Transparent, standardized financial management is important when multiple people have come together to invest their money, time, and labor in a company's success. Checkeeper offers the features needed to keep payments up-to-date for companies with multiple people overseeing the finances:
Multiple users
Checkeeper offers on-demand check printing and mailing for prompt issuing of payments. One account is all that is needed, and it can be set to accept multiple users to initiate transactions. Cloud-based and mobile-optimized, Checkeeper can be accessed by those who need to create a check on the business's behalf, with check details automatically recorded and stored in real time. User permissions can be expanded or limited based on the level of access each person needs.
Remote access
Sharing the workload with other owners helps give everyone more flexibility in where and when they work. For those times when you may be working at home, on the road, or from a remote location, online check printing is a vital tool for issuing payments on time. No more worrying about traveling with the business checkbook or having to share access to it. Checkeeper is cloud-based and can be accessed from anywhere you and your associates are working. The searchable registry is also cloud-based so that you can review transactions, search a disputed payment, or export the registry in real time from anywhere. Checkeeper allows everyone to be on the same page even if they are not all onsite at the same time.
Transparency and accountability
Sharing the financial responsibilities means that everyone needs to be vigilant about staying accountable so that charges and payments can be tracked easily. Checks created through the Checkeeper account can be traced to the specific user who initiated the transaction, and all financial data is automatically updated so that it is available in real time. Check details that are automatically stored in the online registry make account review and reconciliation more accurate. Checkeeper follows strict data protection measures and security protocols and does not touch your funds or move your money around; users can feel assured that their accounts are secure and that all transactions can be viewed and analyzed by authorized users at any time. When it's time to close the books for the year, prepare taxes, track payments, or send documents to your accountant for analysis, Checkeeper users can download or print a complete history of every check created.
Standardization and integration
Having multiple people handling the bookkeeping can lead to errors, disputes, duplicate payments, and costly omissions, especially when everyone is doing things his or her own way. Sharing financial responsibilities among multiple people works best when there is a standardized system in place for recording incoming payments, sending out invoices, paying bills, issuing paychecks, and reviewing expenses. Delegating certain bookkeeping responsibilities—and designating specific times of the day, week, and month to handle the various tasks—will create a more efficient workflow. Online software for accounting and payroll services have come along to enhance efficiency and lend standardization and automation to the bookkeeping process. Checkeeper can work as a stand-alone service to print and mail checks, or it can integrate with other accounting, payment, and payroll platforms for smoother syncing of financial data. Business owners can keep records up-to-date and payment processes standardized by adding online check printing and mailing to the bookkeeping toolbox.
Maintaining good financial management can be challenging when multiple people are involved in the bookkeeping, but problems, errors, and disputes are less likely to arise when a transparent, accountable, and efficient system is in place for issuing payments. For those times when a paper check must be created and mailed, Checkeeper can be a complete outsourcing option to keep needed bill payments up-to-date and everyone on the same page.