Limitless Check Printing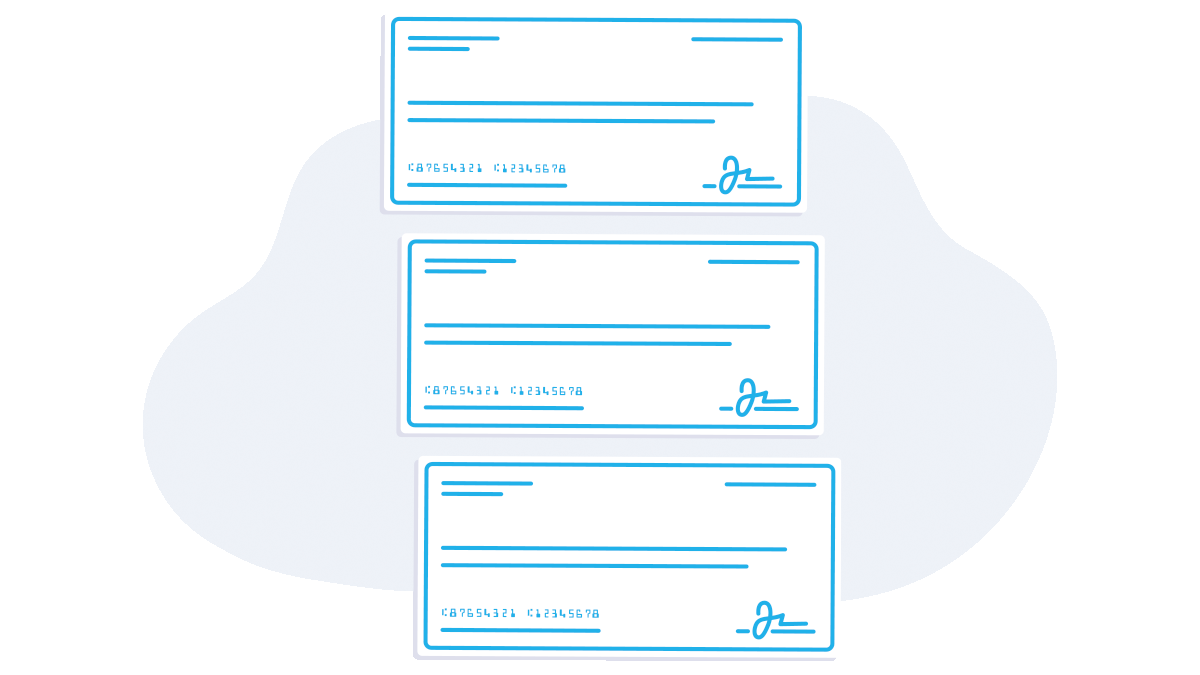 Online check printing offers affordable, on-demand checks that can be printed from the convenience of your home or office. While there are several companies and software products that offer some kind of check printing service, not all are created equal: sometimes, less is less. Be leery of products that claim to have "no cost." Some of them are also very low on features and place a lot of restrictions on how many checks you can print and how they will be designed.
Checkeeping without limits
Businesses that are either looking for an alternative to manual check-writing or have been recently forced to look for an alternative to their usual payroll or payment service providers will find limitless check printing and mailing alleviates hassles and headaches when you need to get a lot of checks out promptly.
Limitless check printing and mailing is the best way to accommodate businesses of all sizes, types, and industries. Not every business does its bookkeeping in the same way, at the same time. Checkeeper offers so many options and features that it can truly be as individual and customizable as you need. Whether you print one check each month or one-hundred; whether you do your own bookkeeping or outsource it; whether you prefer to mail your checks yourself or have it done for you; whether you work at a single location or move around frequently: Checkeeper covers all bases.
Some key features that Checkeeper offers without restrictions:
Check design
Checkeeper offers several check templates to choose from as well as the option to upload your own background. You can also add your business's logo or other image and modify the text to your size and preference. Checkeeper automatically inserts all the necessary check fields and the MICR-encoded font that bank computers recognize, so the optional design elements can be as minimal or as creative as the user decides.
Check stock
Checkeeper offers the most versatile check-printing service that allows you to create a check from almost anything. Your check design can be formatted to accommodate any check stock you already use for a complete professional look. Simple dragging and dropping of check fields inside the Checkeeper template allows perfect alignment. Even blank paper can be customized and formatted to create a legally viable check. Checks printed through Checkeeper can also include invoice tables, attachments, pay stubs, or any other documentation needed.
Number of checks
Some services only let you print a limited number of checks each day or month. This is challenging for businesses that use checks for payroll or have multiple vendors to pay at once. Checkeeper allows unlimited check printing each month for one price. No hidden fees, even if you have a one-time, high-volume amount of refund or rebate checks to send.
Number of accounts
Checkeeper offers unlimited account linking for individuals and businesses that issue funds from more than one checking account. Since the user formats the account and routing numbers, the user can change them whenever needed. Checkeeper does not touch funds at all; it simply allows a check to be formatted and printed with the desired information.
Number of users
If your business employs a bookkeeper or outsources some of the payment processing, you need a service that can authorize multiple users. Checkeeper is ideal for businesses that require bookkeeping delegation: you can authorize as many users as you need but also limit their access according to your needs. As the main account manager, you can always elect to have checks that are initiated by other employees authorized by you before being printed and mailed.
Mailing addresses
If you prefer to have Checkeeper print and mail checks for you, the process is simple. For little more than the price of an envelope and stamp, Checkeeper will print and mail each individual check to its destination. Priority mailing options let you choose the speed of delivery and whether or not you need a tracking number. If you have a large batch of checks and don't have time (or supplies) for printing them yourself, Checkeeper can print them all for you at their site and mail them back to your office in one batch for you to then distribute. There is no limit on the number of addresses you can input for simple, hands-off printing and mailing.
Length of service
Checkeeper offers a no-commitment subscription that can be canceled anytime. It is ideal for businesses that want access to printed checks without the hassle or expense of ordering bank checks and filling them all out by hand. Checkeeper is also an ideal solution for businesses who need a temporary check payment provider after suffering a disruption with their current service. Security breaches, bank collapse, and discontinuation of products almost always occur suddenly and leave clients scrambling. Those businesses who are caught off-guard when their current AP or payroll processor goes dark can turn to Checkeeper for a quick fix that can get paychecks and owed payments out without missing a beat.
Checkeeper offers a 14-day, risk-free trial followed by a recurring monthly subscription that can be canceled anytime.  It is the most comprehensive way to try unlimited check printing without compromising security.