Improving and Growing a Bookkeeping Business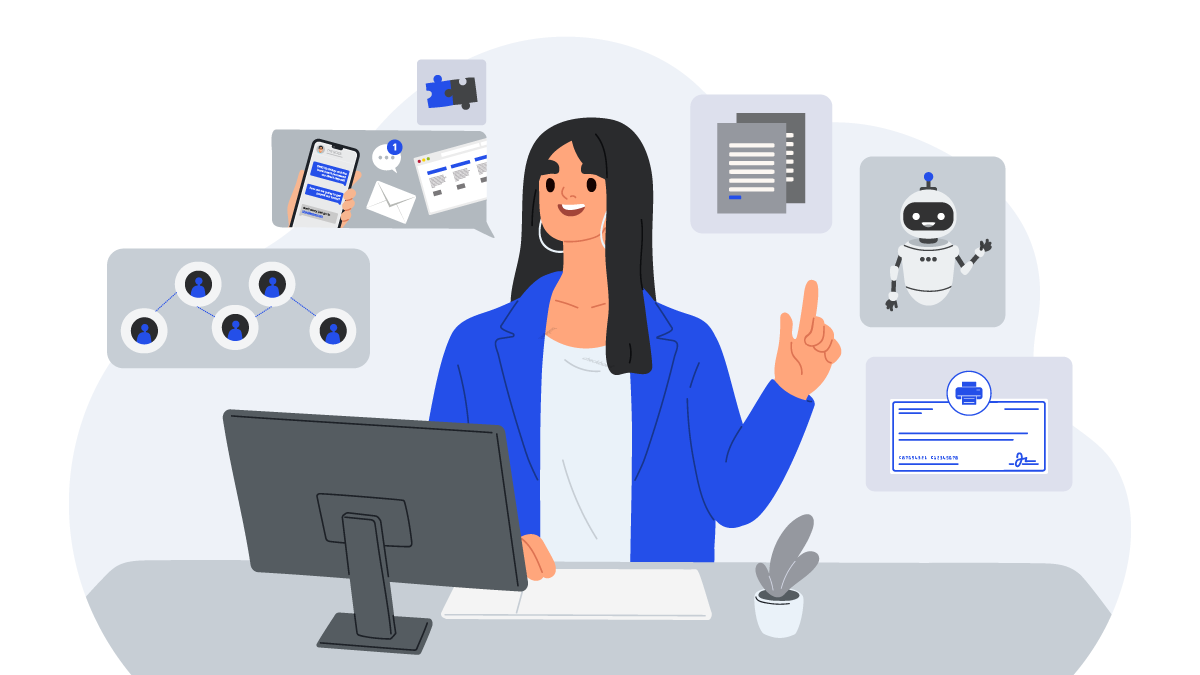 Bookkeeping is a fast-growing business service, and the virtual connection possibilities that have exploded over the last few years have meant that remote and online bookkeeping services can be offered more seamlessly than before. Professional bookkeepers are now able to take on more clients, regardless of location, and can offer part-time service to many clients and small businesses at once. If your bookkeeping business is still growing, you are likely looking for ways to attract new clients and serve your current ones with greater efficiency.
Have you considered?
Getting referrals from current clients
Letting some trusted clients know that you are taking on new clients—and offering them meaningful incentives for referrals—can help spread the word about your business among your happy customers to their entrepreneurial friends, colleagues, and contacts. People trust a reference more when it comes from someone they know well, so your current clients may be a good foundation from which to spread positive word-of-mouth.
Many growing businesses have found success in combining talents and funds with a complimentary professional to create a marketing collaboration that benefits both parties. If you know some accountants and other financial professionals in similar but non-competing businesses that could increase your client pool, consider reaching out and developing a short- or longer-term marketing campaign that doubles your reach but shares the cost.
Offering resources for free
Creating a blog or an online or emailed newsletter can help spread the word about your bookkeeping business while providing helpful tips to potential customers. Offering some pro-bono work to local groups in need can help hesitant potential clients explore the benefits of your service without cost or risk and may lead to wider-reaching referrals.
Automating and integrating
Many bookkeepers utilize accounting and payment software to help keep all their clients' records organized. A plethora of automating programs are out there helping bookkeepers issue payments on their clients' behalf. Unfortunately, many of those programs fall short when it comes to issuing paper checks. Checkeeper—the premier on-demand check printing and mailing software—has been well-known among successful bookkeepers for years. Checkeeper enables you to print an unlimited number of checks from an unlimited number of checking accounts, all right from the convenience of your office, no matter where or when you happen to be working. One Checkeeper account unlocks all the features of customized check printing; the logos and special design features for clients can be uploaded to any check printed. Checkeeper integrates with the accounting software most widely-used by bookkeepers, including: FreshBooks, Gusto, Square, QuickBooks Online, Xero, and Odoo. Checkeeper enables paycheck printing, as well, and can integrate with Gusto or Square payroll for faster, more efficient processing of paper paychecks (pay stubs included).
Checkeeper has been helping bookkeepers for years stay organized and up-to-date on their clients' financial management. Checkeeper is cloud-based and mobile-optimized, making it ideal for bookkeepers who work virtually or who need to access records from a secondary location. Checkeeper can also handle all the check mailing, as well, so that bookkeepers don't have to juggle multiple check stocks and styles or spend time going to and from the post office each day: just have Checkeeper print the customized business checks for you in the secure MICR ink that bank computers recognize, and they can be in the mail at the priority speed of your choice within the day. Checkeeper is HIPAA-compliant, GDPR-compliant, and uses the same level encryption that banks use so that you can access the service securely and with confidence.
Bookkeepers who work with small businesses have a lot of tasks to handle in a day, many of them involving payments that are time-sensitive. Spreading the word about your business—through both in-person events and through online and social media channels—and highlighting the up-to-date services and integrations you offer can help attract new clients and also assist more expediently the ones you already serve.