High-volume Check Mailing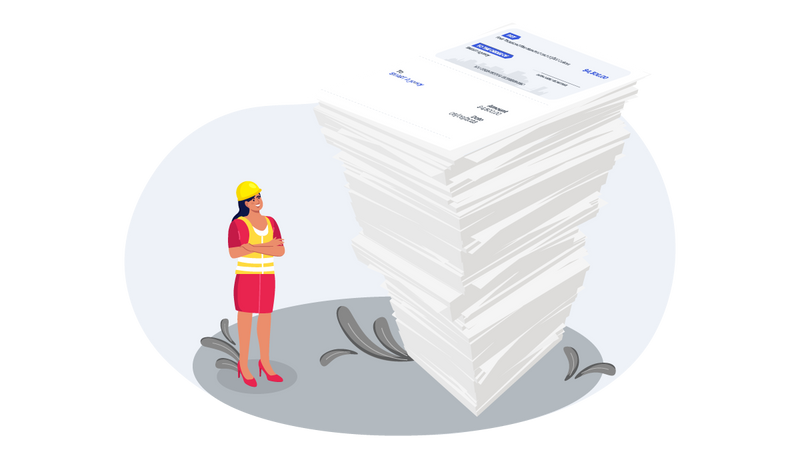 Every business has payments to issue, and many of those payments are still issued through paper check. Billions of checks travel through the mail every year, and the vast majority of them are business-related. Online check printing makes creating and issuing customized checks on demand a simple and expedient process that can be done from the convenience of your home, office, or remote location. For those times that a high volume of checks is needed—for rebates, refunds, paychecks, or other large payment situations—printing and mailing each check from your office is not the best use of your time. Customers expecting refund checks don't like to wait long, so you want a service that can get your high-volume check order out as fast and accurately as possible.
The best way to handle a high-volume check mailing order is not to handle it all: let the professionals do it for you. Checkeeper offers high-volume check mailing services that can have a large batch of checks printed and mailed for you in as little time as possible.
Reasons to use Checkeeper for high-volume check mailing
Having Checkeeper print and mail your high-volume check order will:
1.    Save you tons of time
Printing a check when you need it—from wherever you are—takes a fraction of the time you used to spend doing it manually. But when that needed check becomes hundreds and hundreds of checks, the process can get time-consuming and energy-draining. Checkeeper can print all the checks for you from one of its fulfillment sites and have the whole order in the mail within the same business day. After you upload your CSV file or spreadsheet with the necessary payee information (addresses and amounts), there is nothing more for you to do; your time is your own again.
2.    Require no supplies
If you have a printer and a piece of paper, you have all the supplies you need to print an online check. If you have dozens (or hundreds) of checks to get to clients, employees, or affiliates, you need more printing and mailing supplies than you may care to purchase, stock, and replenish. Checkeeper provides all the supplies needed to get your checks in the mail within the day. You don't need to supply the paper, envelopes, or stamps, nor do you need to make time-consuming trips to the post office or UPS center to get time-sensitive payments out.
3.    Reduce errors
Manually writing out or inputting each payee address and payment amount is a process highly prone to error. If you have a CSV file or a spreadsheet with the necessary payment and address info, Checkeeper enables quick uploading for accurate check creation. Having Checkeeper print and mail the entire order for you guarantees that each check is placed in a secure envelope with its corresponding payee address and all checks are properly labeled, stamped, and delivered to the post office that same business day. If you opt for priority UPS mailing for one large batch of checks to be sent back to you directly, you will be provided with a tracking number for added security and accountability.
4.    Put checks in the mail faster
If you have to spend hours printing out hundreds of checks and assembling them for mailing, you are not likely to get them all out that day; you may not even be able to get them all out at the same time if you run out of supplies or face frequent interruptions. These delays will frustrate the clients and associates who are expecting prompt payments and refunds. Checkeeper can get your order out in the mail faster than your office can. Most orders can be in the mail the same business day they are ordered, but if your situation is unusual or fits outside typical parameters for a high-volume order, Checkeeper can work with you for a custom solution that guarantees checks printed and mailed as expediently as possible.
Did you know?
Checkeeper can also add attachments to your checks, such as pay stubs, invoice tables, promotional material, and other documents you may want included. Adding credits to your account is easy and will unlock all the features of automated check mailing.