Good Accounting for Your Holiday Side Business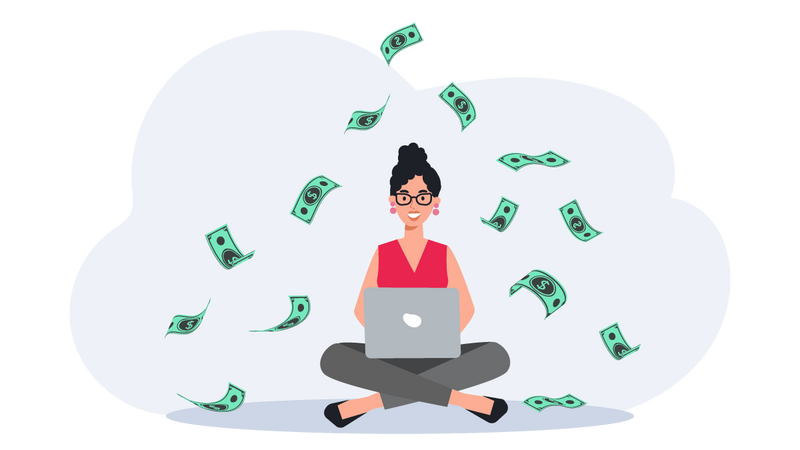 'Tis the season: for celebrating, giving, and making side money. While many seasonal businesses revolve around the summer beach and tourist season, end-of-year holiday side businesses have become very popular as well, and they give entrepreneurial people an opportunity to make extra money at a time it is generally most needed. Launching a short-term holiday business appeals to a lot of people because it is festive, flexible, and can be very lucrative if the product or service is in high demand or fits a trend. For those who are already running a year-round independent small business, holiday side jobs can be a good way to supplement regular income with seasonal offerings that complement the products or services already offered.
Those looking to create a holiday season side hustle often find lucrative success with some popular, trendy business ideas:
· Gift basket sales and delivery
· Gift wrapping services
· Online sales of holiday-themed items: ornaments, crafts, jewelry, candles, wreaths, decorations
· Party and event planning
· Holiday decorating inside or outside homes
· Christmas tree delivery
· Baked sweets and treats
Successful seasonal businesses can generate a quick income, but just like long-term and nonseasonal businesses, good financial management is still very important. Small seasonal endeavors have special bookkeeping needs, but as with any business, managing expenses, paying bills, tracking invoices, and paying taxes are vital to financial success.
Accounting considerations for holiday side gigs:
Budgeting
A budget is an essential first step in starting a short-term holiday business. The upfront spending on set-up, advertising, equipment, and expenses cannot exceed the revenue, so a good working budget from the beginning is vital to making sure your business does not produce a loss, since you won't have months afterward to try to make up for it.
Invoicing
When you're making money over a short time period, not too much of your time or energy can be devoted to paperwork. Setting up a convenient and expedient invoicing system from the beginning enables you to efficiently bill your clients for your services and get paid for your work as promptly as possible. An invoicing app may be helpful here, and many offer automatic follow-ups and reminders to clients so that you don't have to waste valuable time chasing down late payments.
Receipt storage
If your holiday business is a side hustle, you likely don't have a large leased space to work in; you may not have a devoted space at all. You may also not have a dedicated business bank account, but may intermingle your seasonal revenue with your personal funds. This is why careful storage of receipts is necessary so that you can separate your business and personal spending, prepare accurate tax filing, and document any business deductions to which you may be entitled. Cloud receipt storage options allow you to quickly scan and upload receipts so that you can access them later from anywhere you are working without requiring office space or storage cabinets.
Payments
Ideally your side business is bringing money in, but even the humblest of ventures requires some initial investment or upfront spending. Setting up your business, advertising it locally, leasing space or equipment, and purchasing inventory all require on-time payments on your part, and keeping track of those payments is necessary for good financial management. Online check printing allows you to make instant, on-demand, accurate, and professional payments to suppliers and vendors for those times a paper check is necessary or preferred. If you are running your business primarily from your home or vehicle, you may find that priority mailing options are the most convenient way to issue payments, as you only create as many checks as you need and no printing or mailing supplies are needed on your part.
Employee compensation
Your holiday side business may start out as a one-person job, but if it finds quick success, you may need to add a little help. Part-time seasonal helpers can be paid quickly and efficiently by check on an as-need basis; online check printing makes it simple. You can print out weekly, monthly, or one-time-only check reimbursements to your seasonal help and all the details are automatically stored for you in your account for later filing and reconciling.
Checkeeper is the perfect tool for industrious entrepreneurs opening a holiday side business for a number of reasons. For an added perk: create a logo for your business and easily upload it to any check you print for business purposes. This helps brand your business and give it an overall professional look that people are more likely to trust and remember.