Challenges for Beginning Bookkeepers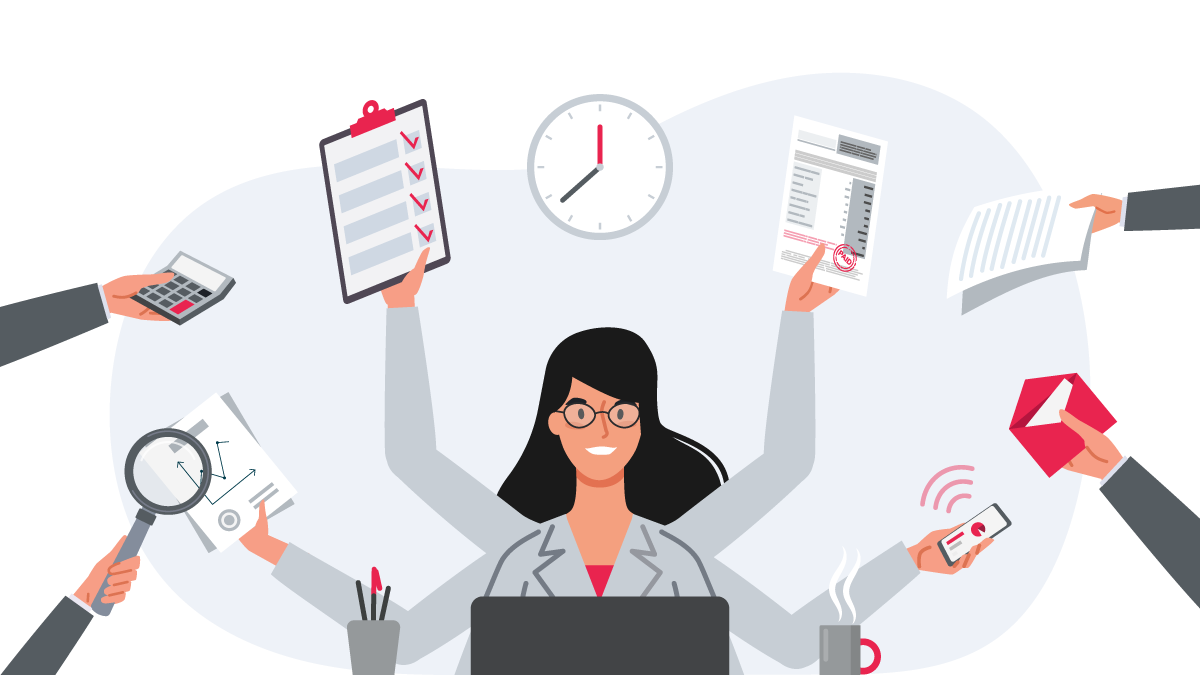 Bookkeeping is not everyone's favorite task, but for detail-oriented people who like numbers, it can be an exciting and lucrative career path. The fact that many business owners do not like managing the books is actually good news for those who want to pursue it professionally: lots of potential clients are out there. Business owners continue to cite bookkeeping and tax preparation as the biggest drains on their time and energy, making online bookkeeping resources great tools for busy entrepreneurs.
Those considering a job in bookkeeping, either as a career or as a side gig, will have the greatest chance of success going in prepared to handle some of the biggest challenges small businesses bookkeepers typically face in their profession:
1.     Multi-tasking
The ability to multi-task is a great skill—but only if you can give each task the attention it deserves and that the time saved multi-tasking significantly exceeds the time spent fixing the errors caused by neglect and oversight. Bookkeeping involves a lot of important financial tasks that, together, make up a bigger picture of optimal, streamlined account management. New bookkeepers need to become masters at expense tacking, invoicing, and bill paying, among other important roles. They also need to keep accurate records of all money in and out for eventual exporting, reporting, and account reconciling. Typical bookkeeping tasks may include:
· Generating invoices
· Recording incoming payments
· Managing accounts payable
· Monitoring transactions
· Reconciling accounts
· Exporting payment histories
· Assisting with tax preparation
· Handling payroll
· Providing documentation to accountants
2.     Managing payroll
For micro businesses and solopreneurships, payroll may be simple, but as businesses grow and take on more hires, payroll can become the biggest and most complex element of financial management. Employers are required by law to pay employees promptly and accurately and to stay compliant with the required payroll filings. This can get complicated for people with little-to-no bookkeeping experience. Managing payroll, reviewing time sheets, tracking employee absences, and issuing paychecks are important financial management tasks that require accuracy and organization.
3.     Handling stress
Bookkeeping can be a part-time or full-time job, but many bookkeepers will work long hours in order to meet tight deadlines. Busy schedules around tax season and holidays are common, and the stress to meet financial goals can take a toll on inexperienced workers, as can the fatigue of long hours spent in front of a computer screen reviewing receipts, bank statements, and financial documents. Stress is part of many jobs, and bookkeepers should go in prepared to handle the pressure of managing multiple accounts and all their accompanying financial documentation.
4.     Finding the right software
An important thing to remember as a new or upcoming bookkeeper is that your clients will make financial decisions based on the data you record and provide, so accuracy and dedication are vital. Optimal pricing strategies, marketing budgets, and money spent on supplies, equipment, inventory, and salaries will all be affected by your work, so no detail can afford to be neglected. Having the right tools to do your job efficiently and time-effectively—with the lowest chance for error—will make you an indispensable asset to your clients.
Keep payments up-to-date with online check printing
Checkeeper has been helping bookkeepers better serve their clients for years. They have also been helping bookkeepers stay organized by providing automatic, cloud-based recording of all check transactions, and by providing a simple but comprehensive check-printing software that can work with all the varied types of check stock a busy bookkeeper has to manage.
Bookkeepers love Checkeeper because one account has no limits on:
· How many checks you print each month
· How many bank accounts you link
· How many different styles of check stock you can use
· How many different layout, background, and logo features you can upload in order to give your clients the most professional and personalized service
Paying bills, tracking expenses, and running payroll are several of the important financial tasks with which Checkeeper can assist busy bookkeepers. Checkeeper's online, cloud-based software means easy access, 24 hours a day, from wherever you are working—at home, from your office, from a client's office, or when traveling. Checkeeper mailing services mean you never need any supplies, either, and you can still have your checks payments issued on time, in no time.