6 Reasons to Shift to Checkeeper Check-mailing Services Today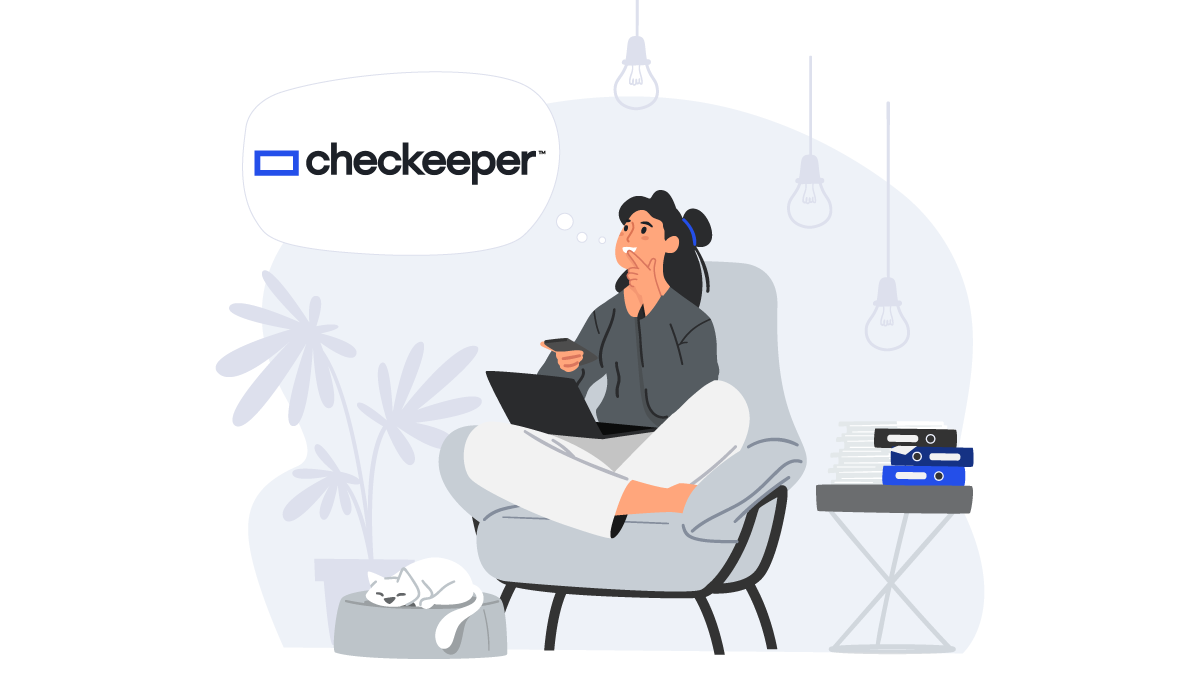 Printing your own checks through Checkeeper is a simple, affordable, and time-saving way to streamline your payment process. Checkeeper offers priority mailing services, as well, for those users who are short on time (or supplies) and who would prefer to have their checks printed and mailed on their business's behalf.
If you've never needed check mailing options before, your business may have experienced changes over the last year that make online check mailing an appealing and helpful option. Consider six common shifts or changes that make online check mailing through Checkeeper the ideal solution for maintaining prompt, accurate payments.
1.    You are downsizing your space
Many entrepreneurs are finding that expensive, oversized offices are not only budget-straining but also unnecessary with the widespread adoption of remote and hybrid work. Rising rent prices in many cities has also been a factor compelling small business owners to look for more affordable, practical office space. If you're looking into downsizing for either economic or pragmatic reasons, you have likely already assessed ways to use a small space to fullest advantage. Small office spaces require creative rethinking in terms of furniture and equipment, much of which will now have to be shared by multiple people. Cut down on printers and storage cabinets, and free up more of your supply closets, by shifting to online check printing and mailing. No printers, toner cartridges, check stock, envelopes, stamps, or ink needed: they are all supplied by Checkeeper when you opt to have your business checks printed and mailed for you.
2.    You need a large batch of checks quickly
Printing out an individual check on demand from your office is not very time-consuming; but how about hundreds or thousands of checks at once? Checkeeper online check printing and mailing is the perfect solution for those times you need a large volume of checks for customer refunds or rebates. Checkeeper can print any sized check order and have refund/rebate checks in the mail within a single business day. Need them back in your own hands first? Checkeeper's batch mailing is the fastest and most economical way to get a large batch of checks printed and mailed back to your office for disbursement.
3.    You need a custom solution in an emergency
When an unexpected event upends your bookkeeping system, Checkeeper can step in for as long or as short a term as needed to keep your check payments up-to-date. Out of check stock or experiencing a printer meltdown at the least inopportune moment, right before a major payment is due? Working with one of the large payroll services that has recently suffered security breaches and shutdowns? Relying on an AP software that has been abruptly discontinued? These things happen to small businesses all the time, but on-time payments and paychecks still need to be issued. Simply uploading your CSV or spreadsheet into Checkeeper can get checks created quickly, and the priority mailing options allow you to continue to have your check payments processed and mailed until you secure a permanent solution.
4.    You are traveling more
Whether you're traveling more for conferences and client meetings or are just finding that your schedule keeps you on-the-go more than you'd expected, online check mailing services can take one more thing off your to-do list when you're on the road. A device and an internet connection are all you need to have checks printed and mailed for you to keep payments up-to-date. Work from anywhere: your home, a client home, a remote office, a hotel—even your vehicle. Checkeeper is cloud-based and mobile-optimized with 24/7 access so that you don't have to travel with bookkeeping supplies or hunt down a post office when you're out of town.
5.    You want your checks printed in MICR ink for security
Security is vital for financial transactions. Checks with routing and account numbers printed in MICR ink can be verified by bank computers. Checks printed at the Checkeeper fulfillment facility are automatically printed in MICR ink, and transactional details are safeguarded through Checkeeper's account security measures.
6.    You're beginning to spend too much time issuing your checks
Printing your own checks on demand is a proven time- and money-saver. If your business has grown, and you're finding it hard to make time for bookkeeping, online check printing and mailing can alleviate the burden. Have your checks printed and mailed for you, with all transactional details automatically stored in a searchable, online registry so that reconciling your accounts and balancing your books take as little time as possible. Since Checkeeper integrates with many of the widely-used accounting, payment, and payroll products for businesses, your business bookkeeping can be a streamlined process completed in less time—but with greater accuracy—than ever before.