5 Occasions to Print Paychecks Through Checkeeper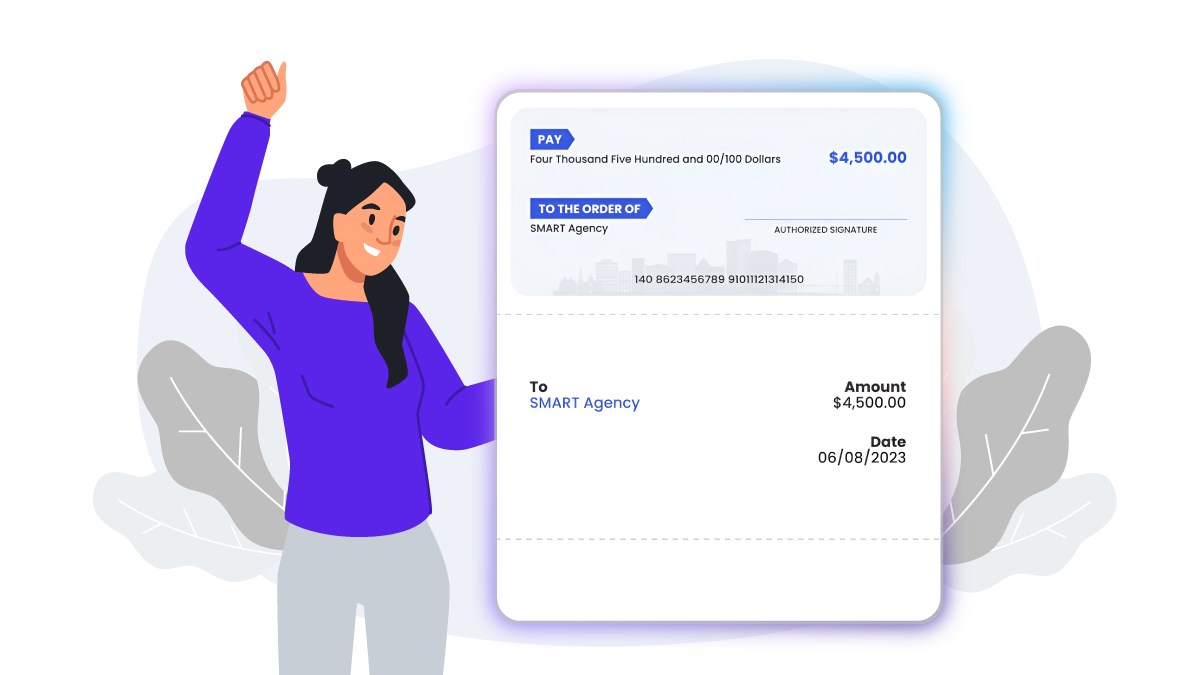 Workers have more options than ever in how they choose to receive their compensation, and businesses with a lot of employees often have to adopt multiple payment methods that may vary with: number of hours or shifts worked, full- or part-time status, working location, and employee preference. There are many times when a paper paycheck is the preferred option, and even if your business relies on other payment means, it is always advisable to have paper check backup options that work seamlessly with your other payroll and bookkeeping systems.
Consider five occasions when you may want to offer the paper paycheck option:
1.    You have employees who do not use direct deposit
Direct deposit has been a popular paycheck option for many years, but not everyone uses it. Workers who choose not to share their banking details may opt to be paid the traditional way through paper check. New employees who are still waiting to have a direct deposit set up can also receive their first few paychecks through traditional paper check printed directly from your office until their payroll information is in the system. Paper paychecks give recipients more control over when and where they cash their checks, and they may be the preferred option for employees who bank at multiple places or don't want to share account details. Online check printing allows you to print as many individual paychecks as you need right from your office printer to hand over or mail to a designated employee.
2.    You have remote employees
Small businesses are more commonly offering remote working options when feasible, and many companies have found it a helpful way to cut costs and improve employee satisfaction while also expanding the hiring pool. Businesses that rely on remote workers to keep the business going may find online check printing and mailing to be the fastest and most reliable way to issue payments to employees from afar.  Checks printed at the Checkeeper fulfillment site can be in the mail the same business day and mailed anywhere your employees live or work; all transaction details are automatically stored in a secure online registry for accurate record-keeping. If you work with a bookkeeper, she or he can access your Checkeeper account remotely to issue payment checks on your behalf to those who work off site or whom you only have to pay occasionally.
3.    You have an onsite staff
When you have multiple people to pay, and they are already present in your office, online check printing can get paychecks into hands quickly. Print paychecks directly from your office or have Checkeeper print them all for you and mail them back to you overnight in one economical bundle for you to distribute. Online check printing and mailing is the most expedient and affordable way to get a large number of paychecks printed and sent back to your office for disbursement.
4.    You use Gusto
Checkeeper integrates with Gusto, one of the most widely-used HR and payroll management programs, so that all paycheck transaction details are automatically synced and recorded. For those employees who receive payment through paper check, Checkeeper works compatibly so that everyone gets paid promptly. Simple instructions for adding Gusto to your Checkeeper account and setting up a payroll template can be found here.
5.    Your payroll system has been disrupted
The last few years have seen several large AP providers suffer security breaches that caused complete shutdowns for several weeks and affected thousands of companies and organizations that relied on them for paying employees.  The abrupt discontinuation of several payment-issuing software products also left thousands of business owners scrambling to find quick replacements. Checkeeper can step in on short notice to fill the gap while a payment or payroll product is being restored or replaced. One Checkeeper account unlocks all the unlimited online check-printing features and allows a business to link as many checking accounts as needed to issue a few, a few hundred, or a few thousand checks for as long as needed. Checkeeper integrates with Gusto, Square, QuickBooks Online, and many other popular accounting and payroll products for efficient data integration and simplified bookkeeping. Checkeeper can be a temporary or long-term fix that your business can use to issue paychecks for as long as needed without any long-term commitment or contract.
Whether you have only a few employees to pay or hundreds, online check printing and mailing simplifies the process, increases efficiency, reduces errors, streamlines bookkeeping, and keeps financial data updated and integrated in real time.