4 Reasons to Connect Your Accounting Applications with Checkeeper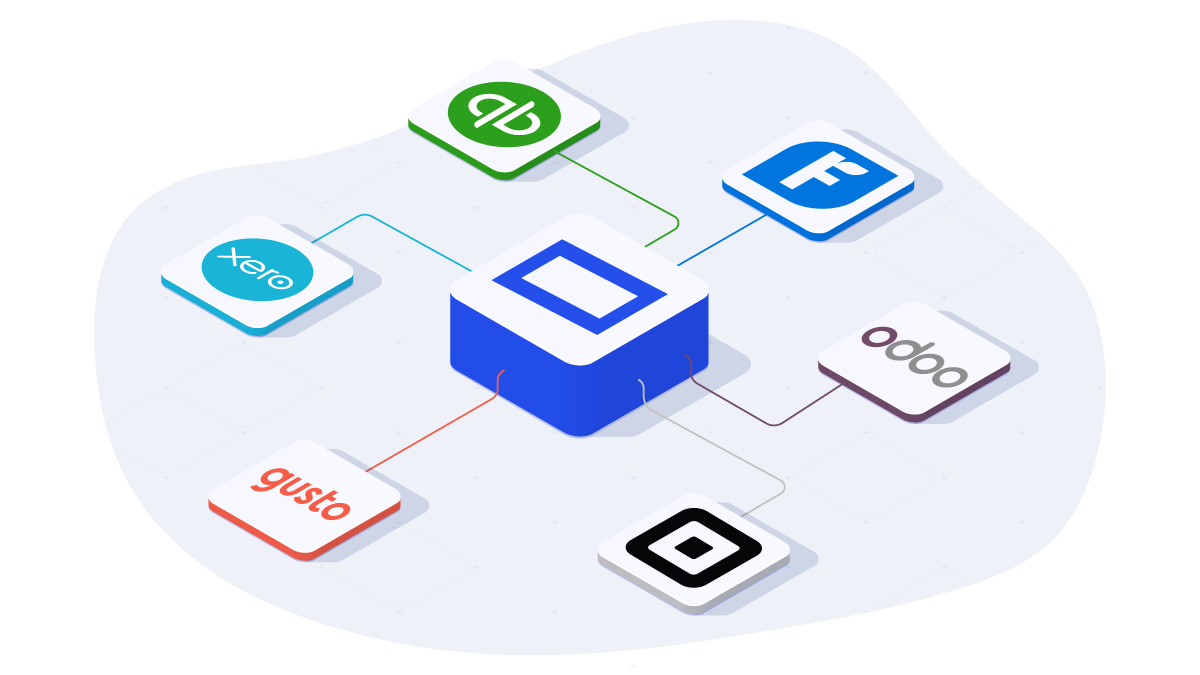 If you've been using Checkeeper for printing and mailing customized business checks, then you are already familiar with the time and cost savings compared to ordering and issuing traditional bank checks; you are already familiar with the versatile layout editor, endless formatting and design options, and the secure, online registry that automatically records every check created. But did you also know that Checkeeper integrates with other online accounting, payment, and payroll products for even faster, smoother bookkeeping?
Checkeeper can work as a stand-alone or as a companion to other financial management software, connecting easily to many of the bookkeeping products most business managers already use. Checkeeper integrates with QuickBooks Online, Gusto, Square, FreshBooks, Xero, and Odoo for more accurate and streamlined financial management.
Connect with Checkeeper for better bookkeeping:
1.    Turn your bills into check payments
If you're spending a lot of time every month sorting, organizing, and issuing payments for inventory, equipment, space, and utilities, you can add hours back to your week by converting your invoices into check payments right from within your Checkeeper account. If you have multiple invoices or bills from the same company, the totals can be automatically bundled for you so that one check mailing handles it all, which saves even more time and reduces paperwork. Checkeeper offers helpful tutorials for linking your Odoo or Xero account to your Checkeeper account for fast importing of the information needed to create a customized check for each bill due. Send attachments, invoice tables, or other enclosures as needed for efficient and timely payments.
2.    Print paychecks on demand
Whether you have a lot of people to pay, or just a few, Checkeeper can handle your paycheck needs and can assist with running payroll for as long or short of a term as needed. Checkeeper integrates with various payroll software, including Gusto and Square, for those employees who prefer a paper check. Have remote employees? Checkeeper can print and mail the needed paycheck directly to your employee's home or office. Have a lot of employees that work on the premises? Checkeeper can also print an entire batch of paychecks and mail them all back to you within a day for you to distribute on site. Pay stubs can be included, and all payment information is automatically recorded.
3.    Improve expense tracking
Tracking your business expenses is important so that you can reconcile your accounts efficiently and prep your tax documentation accurately. When it is time to close the books for the year and provide records to your accountant, you will be thankful for automatic expense tracking and clean, searchable, organized records. Checkeeper maintains your checkbook registry for you so that every check issued is recorded for you automatically. Export a partial or lifetime check history on demand, or search for a disputed payment according to any check field—even the memo. Using programs that sync with each other means fewer data entry and computation errors.
4.    Share the work
Cloud-based financial applications not only allow you to work from anywhere, but they also make possible real-time collaboration with others. Connecting Checkeeper to your other programs for payroll or account management allows your remote employees or virtual bookkeeper access to the tools needed for issuing prompt check payments. Checkeeper is mobile-optimized, cloud-based, and user-friendly, making check-issuing and record-keeping simple so that you can delegate work to other authorized users and still have organized payment records to hand over to your accountant when the time comes.
Checkeeper works with businesses and organizations of all sizes as the go-to service for online check printing and mailing when a professional, customized paper check is needed. Checkeeper can handle any volume of check-printing, and works as a stand-alone service for creating and mailing checks to suppliers, landlords, vendors, customers, employees, and other business affiliates. It can also step in on a moment's notice when other AP providers suffer a security breach, outage, or discontinuation that leaves clients in a crisis. Working compatibly with many of the other accounting and payroll products used by thousands of businesses, online check printing and mailing saves additional time, reduces error, and enhances organization.