Limited Space: Online Check Printing for Small or Shared Offices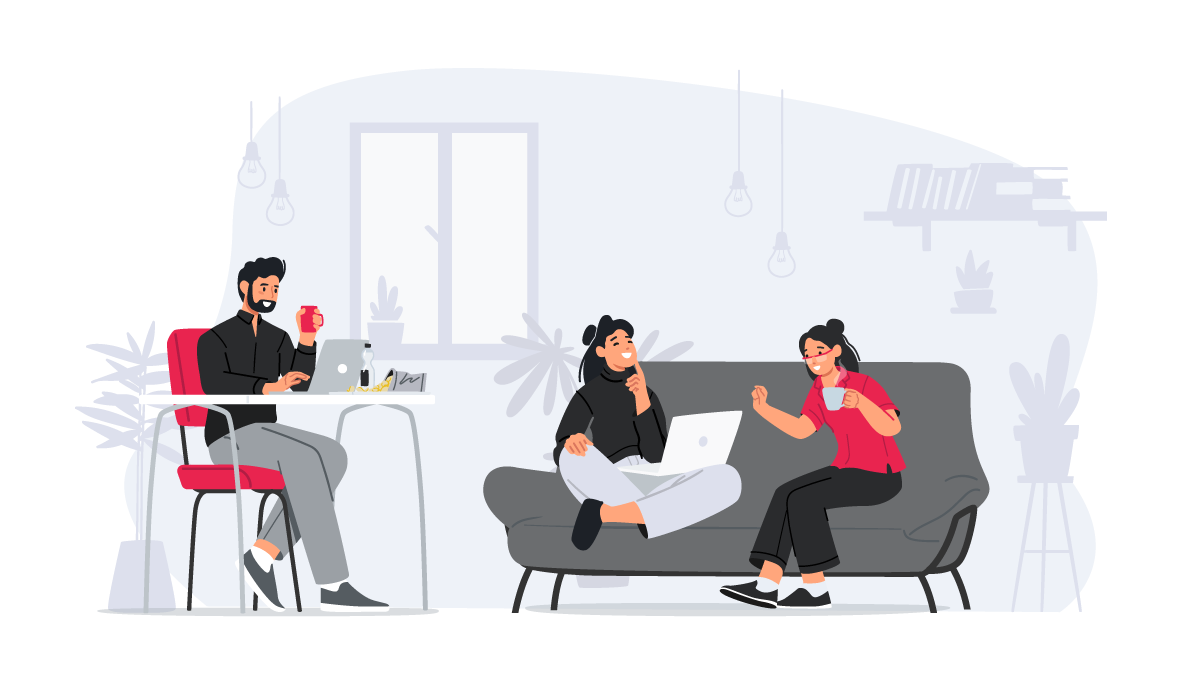 As more people opt to work out of their homes, on the go, or in small, shared office spaces to cut costs, the need for space-efficient equipment and decluttering tools continues to rise. When you work in a tight space, you have to make the most of every inch and cannot waste valuable space on bulky office equipment or large supply storage cabinets. Cloud-based tools have come a long way in helping create paper- and supply-free environments for those who do not have much room to work with. Online check printing is an ideal complement to other space-saving tools for businesses, and it can work optimally in any tiny office.
Online check printing is the ideal solution for small and limited office space. Here's why:
· Any printer—or no printer—needed
Online check printing does not require specialized equipment to enable professional business checks to be customized and created on demand from anywhere you are working. Use whatever printer you already have. Alternately, ditch the printer altogether and have Checkeeper print and mail your checks for you.
· No need to store supplies
If you already have a check stock of choice, a printer, and mailing supplies, you have everything you need to print and mail legally-viable checks right from your office. But if space is too small to accommodate storage of the supplies needed for frequent printing and mailing, Checkeeper can print your checks for you and have them in the mail within a single business day. You don't need to buy a single stamp or envelope—or even a pen—to get your checks issued.
· Checkeeper moves with you
Even people who work from home don't always stay home. If your work requires you to travel, work from ever-changing client locations, work from a vehicle, share various work spaces with others, or move around a lot during the day, it is not convenient to continually transport all your bookkeeping items. Online check printing goes where you do: A mobile device with an internet connection is all you need to order checks from anywhere; checks printed at the Checkeeper fulfillment site can be mailed back to you or mailed to each recipient directly.
· Cloud-based check printing offers security
If you work in a shared space, the last thing you want is to have ledgers, receipts, financial documents, and checkbooks lying around to be viewed, taken, or misappropriated. Small spaces that are shared require extra attention to security so that everyone can work comfortably and confidently knowing their privacy and the confidentiality of their clients are not at risk. Online check printing through Checkeeper stores all check transactions in a secure online registry that can only be accessed by the account owner, putting an end to printed check registries that can be viewed by anyone. If you opt for Checkeeper check mailing service, you don't need to have blank checks in view either—Checkeeper prints and mails them all on your behalf. Checkeeper is also HIPAA-compliant and uses the same level of encryption banks do for enhanced security.
Gone are the days that required separate devices, downloads, and programs for your many bookkeeping, accounting, and payroll needs. Many cloud-based financial tools for businesses integrate with one another so that data can be entered once and updated across all channels in real time. Checkeeper works compatibly with the most widely-used bookkeeping products for small businesses so that issuing checks and updating financial data can be done seamlessly and accurately.
· Online check printing enables virtual bookkeeping
Cloud-based tools enable small businesses to affordably outsource some or all of the bookkeeping. Small businesses that cannot afford a full-time hire or a pricey accounting firm can still access all the benefits of professional bookkeeping through a virtual service that charges only for the time and resources used. Online check printing through Checkeeper allows your bookkeeper to connect from afar and issue check payments to suppliers, utility providers, freelancers, employees, or clients for refunds. Set and limit the user permissions to suit your needs so that your bookkeeper has only the access deemed necessary.