4 New Videos for an Enhanced Checkeeper Experience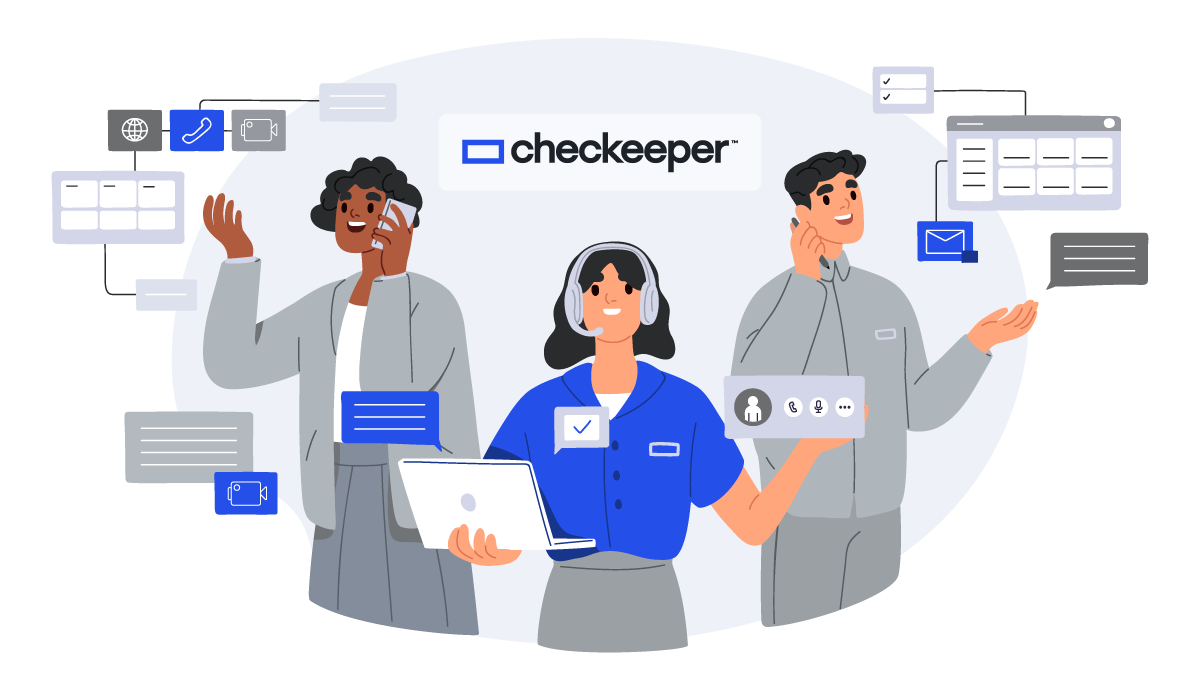 While online check printing through Checkeeper has been a best friend and vital tool to thousands of business owners and bookkeepers for years, Checkeeper is always working to improve and update features so that users get the most from online check printing and mailing. If you are new to Checkeeper, or if you are just ready to try some of its expanded features, check out four new videos that guide you through special integrations so that you can enjoy the most streamlined and simplified check printing and mailing service around.
1.    Square add-on
Use Checkeeper to issue physical paychecks with your regular square payroll cycle. A Checkeeper video takes you through each step and highlights some key benefits of linking Square with Checkeeper to print paychecks for those employees who need a physical check:
·       File a regular payroll cycle or an off-cycle payment.
·       Have all the hours employees worked automatically placed.
·       Switch from direct deposit to physical paycheck for those workers who will be paid by Checkeeper check.
·       Automatically withdraw money for taxes and quarterly fees.
·       Preview individual checks and confirm all pay stub information.
·       Print checks from your office, or have Checkeeper print and mail checks for you.
·       Receive a confirmation when your mailed checks go out, or use the Checkeeper dashboard to see the status of your ordered checks.
More information about using Square and Checkeeper for payroll are available here.
2.    QuickBooks Online integration
Streamline the check printing process by connecting your Checkeeper account to QuickBooks Online: a new video shows you how straightforward it is.
·       View all checks in your QuickBooks Online account and select the ones you want Checkeeper to print.
·       Easily export checks from QuickBooks Online into Checkeeper.
·       Filter your check list by any payment criteria.
·       Review checks before printing.
·       Print checks on any paper or check stock.
3.    Odoo bills
Checkeeper keeps needed bill payments up-to-date through an easy-to-navigate platform that prints checks on any paper, from any printer. Save additional time and paperwork by connecting Checkeeper to Odoo so that your bills can be converted to checks automatically.
·       Print checks from your home or office, or have Checkeeper print them for you.
·       Import bills from the Odoo platform into Checkeeper for fast creation of checks.
·       Select a check stock and style of your choice, or use blank paper.
·       Add or change account and routing numbers as needed.
·       Generate an API key for secure linking of accounts.
·       Automatically bundle totals due to the same recipient in order to save time and reduce paperwork.
4.    Xero
Have invoices in Xero? Connect your Checkeeper account to Xero, as well, to have invoices paid promptly and automatically. An instructive video shows you how to:
·       Import Xero invoices that you want paid by check.
·       Bundle totals to save time and reduce paperwork.
·       Use check mailing credits to have Checkeeper print and mail your checks for you.
Checkeeper integrations reduce the time needed to issue payments and improve the accuracy of financial records because all check details are automatically stored in a secure, online registry for searching, printing, or downloading. Checkeeper also integrates with Gusto to issue paychecks, giving users both flexibility and better financial management options.
Thousands of business owners and bookkeepers prefer Checkeeper because there is:
·       No software to download
·       No specialty printer, ink, paper, or equipment needed
·       No limits on the number of checks you can create each month
·       A choice of four priority mailing options to have your checks mailed for you
·       Universal access 24/7
·       Cloud storage of check data for on-demand searching according to any check field
·       Excellent customer service additionally enhanced by fun, informative video demonstrations of all Checkeeper's latest features
Additional short videos are available, as well, to guide you through the various aspects of designing checks, uploading layouts, and printing checks from your home.