Checks for the Holiday Season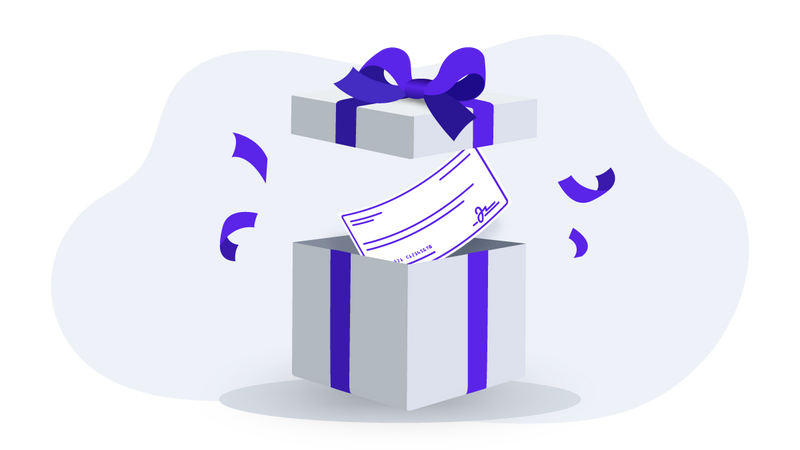 In spite of all the payment methods available, checks are still around, and billions travel through the mail each year. Checks are safer to mail than cash and gift cards, their deposit can be verified, they can be canceled if lost, and they offer a receipt for documentation or tax prep. Checkeeper is the premier check-printing and mailing service for business checks, but it can also print checks for personal use, which can be convenient around the holidays. Link as many checking accounts to your Checkeeper account as you need and print unlimited checks for the same cost each month. Save some extra time—plus stamps, envelopes, and trips to the post office—by having Checkeeper print the checks for you and mail them out that day. If you want to make your checks more festive for the holiday season, Checkeeper allows you to upload images and backgrounds that suit your holiday preferences. Or, if you have holiday-themed check stock already, your Checkeeper checks can print on any paper you choose to use. Use checks this holiday season for:
Gifts
Money is still the preferred gift for many people, and it is generally accepted and appreciated as a holiday gift for a lot of people you know, including friends, relatives, teens, and other people you shop for. If your gift is a long-distance one, checks are much safer to send in the mail than cash. Checks can be traced and canceled, if need be. Checks create their own paper trail, letting you know when your gift is received and deposited, unlike cash, which can get lost, stolen, or misplaced and has no receipt to verify its secure transmission. While you have long been using Checkeeper for your business checks, you can use your account for personal checks, as well. Checkeeper comes in handy during the holiday season when you may want to print out a few quick checks to gift to friends, peers, or relatives. You only need to input the information and the right routing and account numbers (for your personal checking account if they are not business checks) and you're set!
Charitable contributions
There is never a wrong time to donate to charities, and while most charities accept donations throughout the year, many experience a holiday surge in November and December. This is especially true of food banks, clothing drives, toy-delivering campaigns, and hospitals or healthcare-related charities. If your donation is money, it is always advisable to obtain a receipt, particularly if the donation is large. Checks offer a verifiable way to donate money, and they act as their own receipt at tax time. You can print charitable donation checks right from your laptop and printer to send to your favorite foundations and holiday-time charity campaigns. Checkeeper can also mail checks for you for greater convenience and time-savings. Your secure online registry stores all the check details for later reference.
Checks are a popular option for holiday giving
Money is a gift that never goes out of style. While numerous online and e-pay options exist, there are times when a paper check is the preferred payment method. While you may not ordinarily carry your check book around with you, you'll want to have a few checks handy at your home or office during the holidays. Checkeeper makes on-demand check printing fast and simple so that you can create as many checks as you need in an instant and do not need to buy or store any special supplies.  Checkeeper also offers multiple priority mailing options to ensure that all your gift and donation checks arrive at their destinations in plenty of time for the holidays. Create festive holiday payments and gift checks with the same convenience and affordability that Checkeeper has always offered. You will be glad you are a Checkeeper during the busy holiday season.