4 Tips to Reduce Operating Costs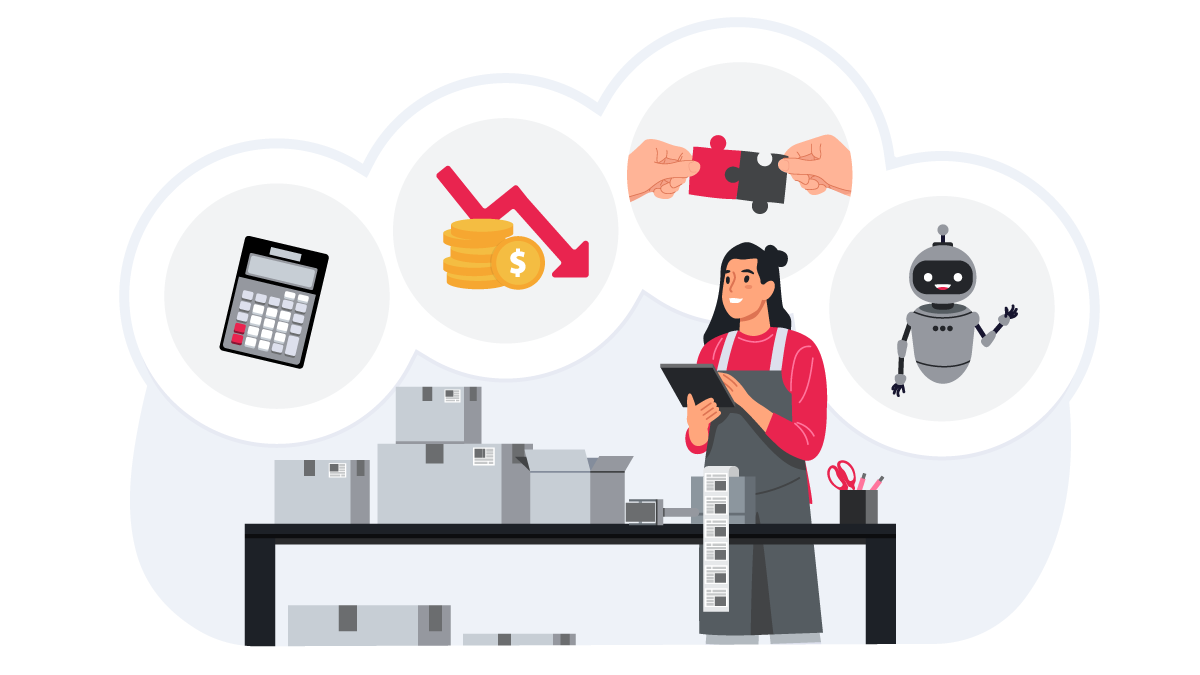 Starting your own business comes with a seemingly-endless list of things to do—and pay for. Start-up funds are needed to get the business launched, and you may have access to them through loans, investments, and personal contributions. However, the recurring costs of running the business day-to-day can also be high, and those expenses can run away from you if you don't budget, manage, and analyze the finances consistently from the start.
While inflation has eased in some areas, it is still high—higher than many consumers want and higher than many business owners can afford. One way to keep your spending down and the effects of inflation at bay is to reduce your operating costs. While you don't want to degrade the customer experience for your clients (or the work environment for your employees), there may be some simple, cost-saving steps you can take without compromising quality.
1.     Make a new budget
Your budget is one of your roadmaps to keep you from getting lost in endless spending. A good budget is specific and contains multiple subcategories so that you can itemize as much of the spending as possible. Now may be a good time to review the budget and make some changes. Are there any categories that can be reduced or eliminated entirely? Can any subcategory be subsumed by another? If there is an item whose ROI was less than exciting, it may be something you can deprioritize in order to shift the money directed toward it to something else. Eliminating wasteful spending is the fastest and most productive way to bring down your operating expenses.
2.     Reduce marketing costs
Marketing tends to take a large piece out of a small business budget. Comprehensive campaigns can be very costly, and while they can yield great results, the returns should be analyzed regularly to make sure you're not paying for marketing in areas that don't bring in enough revenue to make it worth it. Reevaluating your marketing budget may give you some ideas for how to trim costs. Is there a way to split marketing costs with another business? If a like-minded business in your area (or online) shares your target audience, perhaps a co-marketed event or campaign can raise sales for both brands while halving the marketing costs for each. Taking advantage of online and social media for promoting your product is a low-cost way to promote and advertise, and, as always, the time-tested word-of-mouth advertising is both inexpensive and highly effective.
3.     Outsource
Your staff is one of your business's most important assets, so a good workplace culture, a productive and eco-friendly environment, and fair compensation are important to enhancing satisfaction and reducing turnover. But for small businesses that cannot afford many hires, outsourcing to freelancers can be a cost-effective way to delegate work without breaking the budget. Virtual assistants can connect with your business remotely on an hourly or monthly basis and help you with routine administrative tasks, such as scheduling appointments, following up with clients, uploading documents, and arranging travel. Virtual bookkeepers are also widely-used by small and micro businesses to take care of the day-to-day financial matters, such as: sending invoices, recording payments, paying bills, mailing checks, tracking expenses, printing reports, and reconciling accounts.
4.     Automate
Automation has come a long way in the last decade to help businesses of all sizes streamline and standardize the vast majority of important business tasks. Online tools for invoicing, expense tracking, customer service management, email marketing, and other important jobs are widely available and affordable, and many of them work together syncing data so that users save time and reduce inputting errors. Online check printing can handle important payments for your business's supplies, inventory, rent, utilities, taxes, and contracted professional services, as well as any paychecks to employees and freelancers. Even when you have an inordinately large batch of one-time checks to issue (for a large project, rebates, or refunds), online check printing can take all the work off your desk through on-demand check printing and same-day check mailing services. Online check printing that integrates with other accounting and payroll tools you use guarantees that data entry is kept to a minimum and accuracy to its maximum. Affordable monthly subscriptions are available to help keep operating costs down while providing unlimited checks printed on demand.