10 Reasons Businesses Should Print Checks with Checkeeper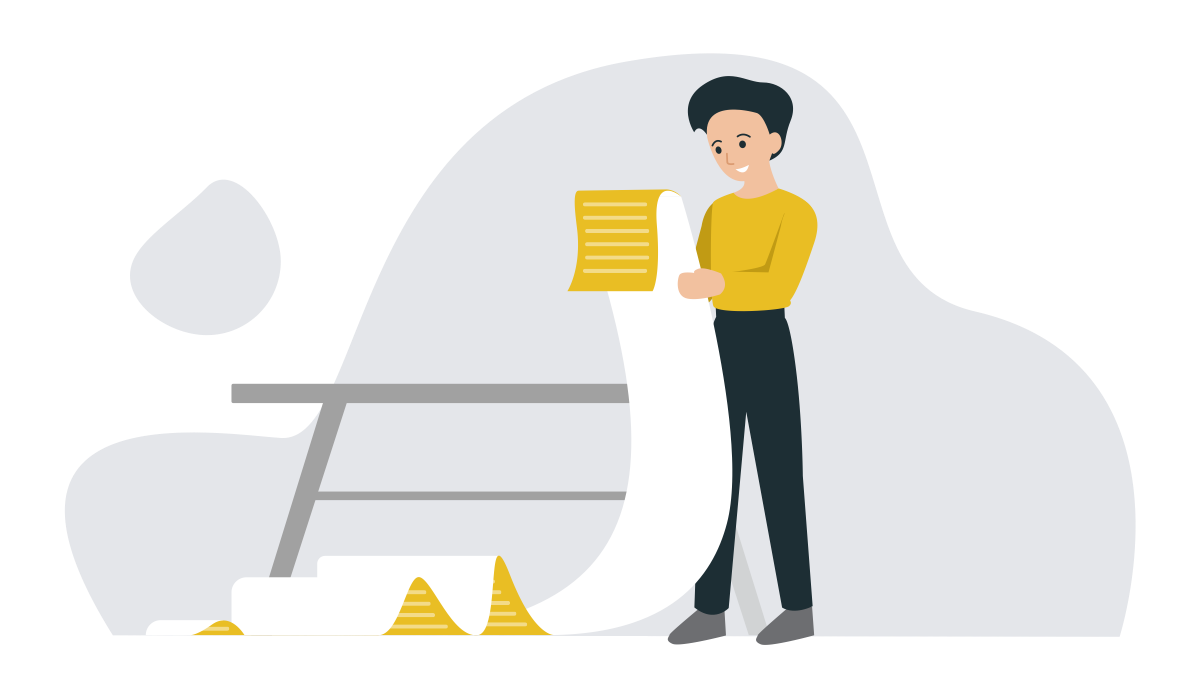 Checks are still the preferred payment method for many business situations. If your business sends checks every month to vendors or employees—or if you are a bookkeeper sending checks on your clients' behalf—then you know how time consuming the check-writing process is. Your schedule and budget would benefit enormously from Checkeeper's check-printing service if you find yourself in one of the following situations:
1.    You don't own check stock
Checkeeper is one of the only services on the market that can turn your blank paper into a legal, viable check. While commercial check stock with your customized business logo offers the most professional look, checks printed through Checkeeper's template on plain white paper are perfectly legitimate alternatives. Your check will automatically be formatted with the MICR font that bank computers recognize and verify.
2.    You want to add your business logo to your checks
Having checks professionally printed with your business logo is expensive. But your logo is an important part of your overall marketing and should be used whenever possible. Checkeeper gives the best of both: inexpensive professional check printing plus your uploaded color business logo on every check.
3.    Your checkbook is lost, outdated, or out of checks
If you run out of checks, change your address or bank account information, or just don't have a checkbook handy, Checkeeper can bridge the gap instantly, putting a professional or personal check in your hands in just seconds. You can print your business checks on check stock by just filling in the necessary fields, or, if you don't even have check stock, you can use blank white paper. Checkeeper's template will guide you to formatting each check correctly and will automatically print the routing and account numbers in the MICR character font that banks require.
4.    You have a high volume of checks to write
If you have many checks to write and sign at once, you know that it is a huge time drain. Checkeeper streamlines the entire process so that your checks (and stubs, if necessary) can be printed on demand and all the information automatically recorded in your registry for future reconciliation or tax reference.
5.    You have multiple bank accounts
Your Checkeeper account allows you to print an unlimited number of checks each month from an unlimited number of linked bank accounts. All payments are automatically organized and recorded in your check registry.
6.    You want to save time and money
Checkeeper's affordable monthly fee allows you to write unlimited checks for far less than most banks charge for checking supplies. Checkeeper saves hours every month in time spent filling out checks that can instead be printed quickly on an as-need basis.
7.    You want good records
Your Checkeeper registry keeps a record of every check created. You can also send pay stubs, invoices, or other documentation with any check. When you need to research a payment or compile records for taxes, you can easily search your online registry for checks using any search criteria: date, payee, amount, or memo.
8.    Your accounting clients use a variety of check formats
The unique feature of Checkeeper's service is that its template will work with any style of check stock. The template allows users to simply drag-and-drop the necessary fields wherever preferred, and it also allows easy uploading of the business logo.
9.    You want security
Checkeeper is SOC II, HIPAA and PCI compliant and uses 256-bit data encryption. Your Checkeeper account is password protected, and a digital "footprint" of all activity lets you know who, when, and where a check was created. Checks printed by Checkeeper adhere to banking regulations and are printed with MICR encoded font to ensure the highest level of security.
10. You use a payroll software
Checkeeper integrates with most of the popular business payroll and accounting software programs on the market for an even more efficient, streamlined check-printing process. Connect your accounting and payroll application with Checkeeper to start printing checks in just a few clicks.
Checkeeper can take the hassle out of check writing and offers the perfect solution for many business situations, including when you're simply out of checks. And if you're out of envelopes and stamps, too? Checkeeper will mail the checks for you! You really don't need anything except your device.