Signs You Need a New Online Check-Printing Provider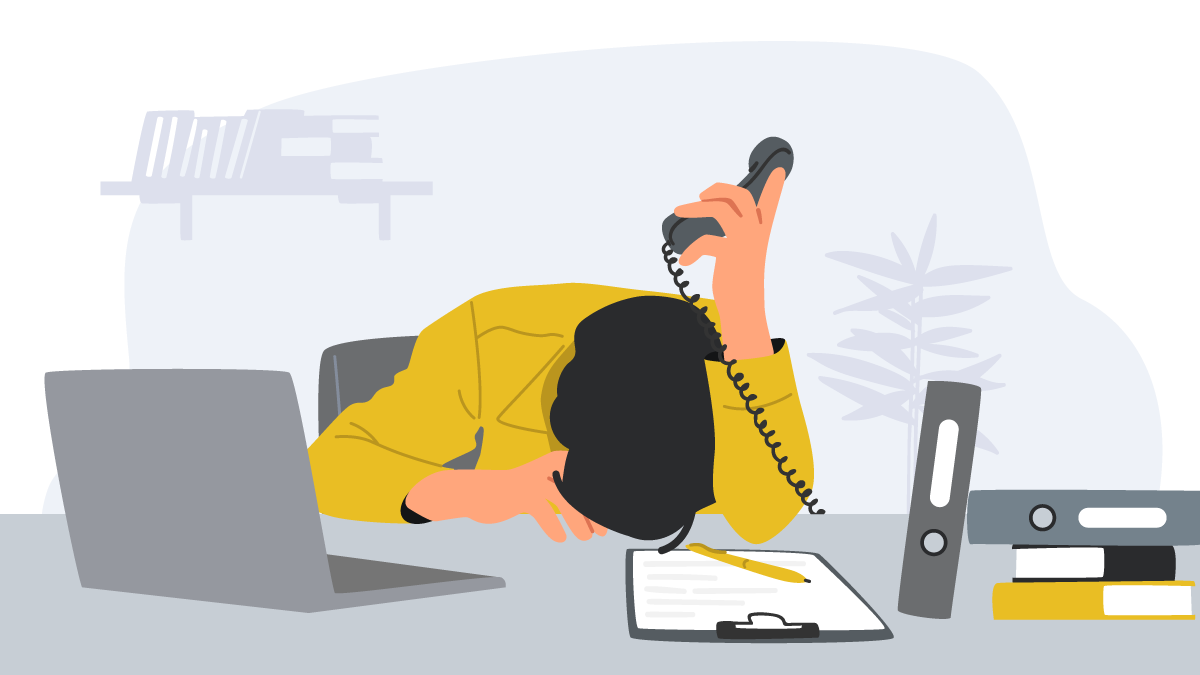 Online check printing is an invaluable tool for creating customized business checks with on-demand printing and mailing. The features included in online check printing are many, and the time savings over ordering checks from the bank and writing them out by hand makes the switch to automation worthwhile. When selecting a service, however, it is worth noting that not all software products are created equal. To prevent buyer's remorse, avoid online check services that fall short of the features needed to create legally-viable, customized checks for your company.
When selecting an online check printing software to suit your professional needs, be cautious of any service or provider that:
· Doesn't take your calls
When dealing with online services, attentive customer service is a must-have. Online services and software for businesses alleviate the user's need for IT expertise, large infrastructure investments, and in-house hires because the online provider handles the IT updates, troubleshooting, and security for you. However, that convenience means that attentive customer services is even more important since it is the user's only communication with tech support personnel. Steer clear of services whose customer services is badly reputed—or nonexistent. When the system suffers a disruption, users are left with little recourse except to navigate the product alone or select a new one. Checkeeper offers free, attentive, online customer support during business hours in addition to comprehensive video tutorials to walk you through troubleshooting issues.
· Doesn't play well with others
Online check printing should work as a stand-alone service for all your check printing needs, but the ideal service is one that also works compatibly with the other cloud-based accounting, payroll, and payment products you are already using. Need to run payroll for a large staff, either onsite or remotely? Trying to streamline the AP process by converting your vendors' bills directly into check payments? Checkeeper integrates with many widely-used accounting and payroll products, such as: QuickBooks Online, Gusto, Square, Xero, Odoo, and FreshBooks.
· Makes you commit
If you're new to online check printing, or looking to switch services, you may not feel ready to ditch all your old supplies and checkbooks at once for something that may or may not last. Checkeeper offers a 14-day trial to all new users. The free trial unlocks all the features and benefits of printing and mailing customized checks so that you can feel confident with the product before you sign on. And even then, subscriptions are monthly and can be canceled anytime, with no long-term contract or commitment. Since Checkeeper works on any check stock you have, you can continue to use the same printer, paper, and supplies you have on hand: no additional investment required.
· Moves your money around
Some companies that help you transact your money may try to manage it, too. Be cautious of services that go into your checking account or make you move money into one of their funds; Checkeeper does neither. The Checkeeper platform enables you to customize and print checks according to your preferences. You input the checking account and bank routing numbers onto the check yourself; Checkeeper does not touch your funds.
· Puts limits on your usage
Not all check printing services give you unlimited usage for a single price. Checkeeper offers unlimited check printing all month, regardless of whether you need one check or one thousand. There are no limits on the number of bank accounts you link or the number of check designs you can select, either.
· Lacks security protocols
Checkeeper follows security protocols to safeguard your account. Data is securely stored and backed up, and facilities are monitored. Checkeeper is HIPAA- and GDPR-compliant, and the software uses the same level of encryption that banks use.
· Lacks mailing options
Printing your own checks saves time and money; having someone else do it for you saves even more time and more money when you have a large batch of checks that need to go out quickly. Save money on printing and mailing supplies—and tons of headaches—by ordering your custom checks printed and mailed by Checkeeper. Checkeeper can print any volume of checks and have them in the mail that same business day, sent according to the priority method of your choice.
· No one has ever heard of
New software products enter the market all the time, but not every one is right for your business. It is worth the time to research the best products for your particular industry and company size, products that can scale with your business, and products that have the optimal features for the type and frequency of usage you need. Checkeeper offers all the features of customizable check printing, is integratable with many other accounting programs, offers mailing service, and comes with 24/7 universal access to you, your remote employees, your virtual bookkeeper, or anyone else to whom you grant user permissions. Checkeeper has served thousands of businesses, organizations, and individuals for well over a decade and is the go-to service for expedient check printing and mailing.