Same-Day Check Mailing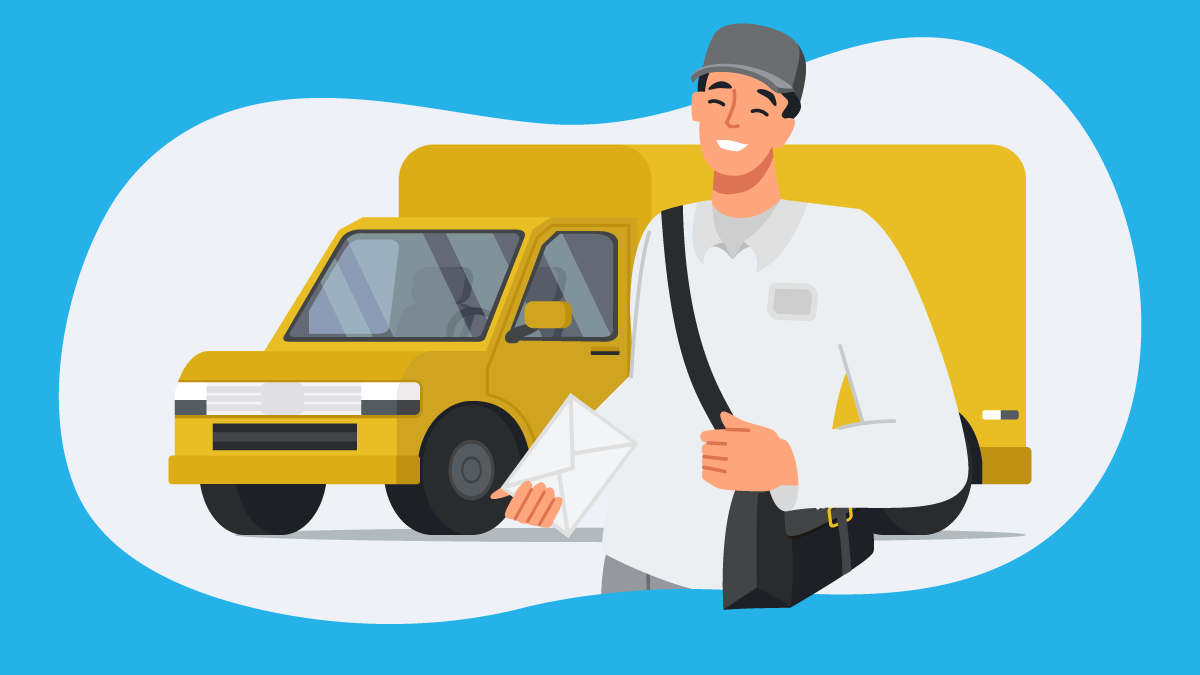 Checkeepers have long known the benefits of on-demand check printing, which allows you or your bookkeeper to print as many checks as you need right from your office using any printer you have available. It could not be faster or more efficient. And with Checkeeper, there are no daily, monthly, or account limits to how many checks you can print or how many checking accounts you can link. While the convenience is unparalleled and widely known among the thousands of businesses that use Checkeeper, sometimes lesser known is how fast and convenient check mailing can be, as well. Checkeeper offers same-day check mailing on any order so that you don't have to do a thing. Checks ordered before 4 pm EST can be printed for you at one of the Checkeeper fulfillment sites and put in the mail the same business day.
Individual checks
Have a supplier to pay? A client to reimburse? A remote worker waiting for a paycheck or a property manager expecting rent?  A tax bill that's time-sensitive, or another sizeable, important payment for which you need a paper trail? Checkeeper is the answer to same-day check printing and mailing needs for businesses and individuals. Order your customized checks through your Checkeeper account, like you always do, but instead of printing them yourself, opt to have Checkeeper print them on your behalf and mail them directly to whatever addresses you list. Orders placed before 4 pm EST Monday-Friday will go into the mail that same day. Checkeeper offers multiple mailing and delivery options, including:
·       USPS, First Class mail
·       USPS, Priority mail (with tracking number)
·       UPS, 2-day Air (with tracking number)
·       UPS, Next Day Air (with tracking number)
Bundled checks
For those times that you need a lot of checks at once—like refund checks, rebate promotions, or paychecks for many people—printing checks out one-by-one can become a time-consuming task. While still far more expedient than personally writing and signing each one by hand, printing a large batch of checks and preparing them for disbursement takes time away from other important things you could be doing. If you need your checks back in your own hands before you disburse them, Checkeeper can print a high-volume check order for you and mail all checks back in one bundle directly to your home or office for you to distribute to the intended employees, clients, or business affiliates. There is no limit to the number of checks you can have printed and mailed back to you, and if your order is large or unique, you can have a custom quote for the project with just a phone call or email to Checkeeper.
Some benefits of having your checks printed and mailed for you:
· No supplies are needed on your end.
· All checks are printed in MICR ink.
· Account and routing numbers are automatically formatted in the MICR-encoded font required by banks.
· All checks are mailed in a secure #10 double-window envelope via first class USPS or priority delivery option of your choice.
· Pay stubs, documentation, and attachments can be included.
· Low-volume and high-volume check mailing solutions are available.
· Payroll checks for your entire organization can be printed and shipped back to your office via UPS Next-Day Air.
· Orders placed before 4 pm EST Monday through Friday will be printed and sent out that same day.
When you're away from your printer, traveling, out of printing and mailing supplies, or simply short on time, Checkeeper same-day check mailing is all you need to get your payments sent out and, as always, automatically recorded in your registry and synced with your other bookkeeping platforms for optimal financial management.