Printing Checks for Free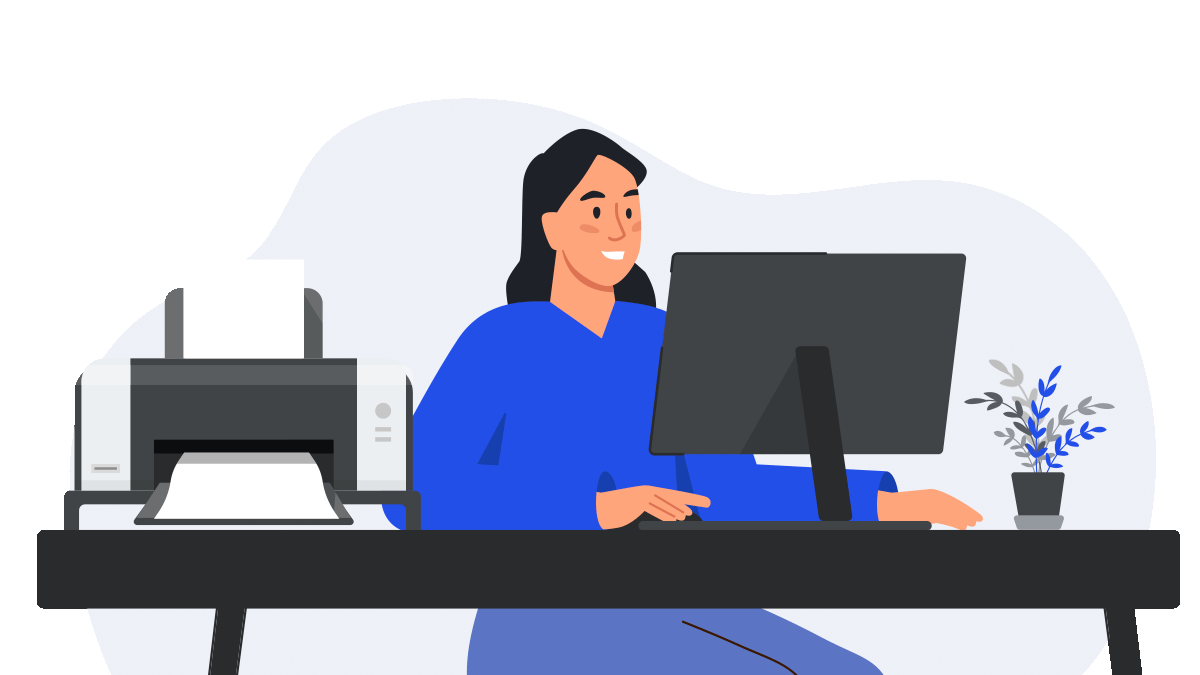 There are a lot of different ways to issue payments to vendors and creditors, and most small business bookkeepers utilize multiple methods. Even among all the payment options available today, billions of paper checks—valuing over 20 trillion dollars—change hands in a given year. Checks continue to be one of the most reliable and trusted ways to send payments because they are time-tested, convenient, traceable, and have a processing time that allows the funds to sit in the account a bit longer than instant withdrawal or transfer methods. Businesses that use more than one payment option for their monthly expenses often find it wasteful to order a lot of expensive checkbooks and check mailing supplies, some of which sit around for months, unused. Online check printing is an economical solution for small business owners and bookkeepers who have a variable amount of checks each month and don't want to purchase and store large quantities of supplies but also don't want to worry about running out of supplies when they're needed.
Checks on-demand is the solution for businesses that have a varying number of checks to issue each month.
Switching from old-fashioned check writing and signing to online check printing takes a little adjustment, but it can be learned quickly because it is specifically designed to be user-friendly, fast, and convenient. Those who are still uneasy about making the switch to online check printing may feel more comfortable trying out the benefits first before getting rid of their checkbooks and adopting a service.
Free Checks
Free software can be an option if you only have a few checks and don't want an expensive or lengthy commitment to a service you only use intermittently. Before selecting a free check-printing service, some research is helpful to make sure that its features are not too limited. A free check software will likely have limits on how many checks you can issue each day or month before incurring a fee. Many of them also allow only one user and/or one linked account, making it challenging for a business with a bookkeeper and multiple bank accounts to manage the checking finances efficiently. If you have employees and a payroll to run, make sure in advance that a selected check software can handle enough paychecks (with pay stubs) for those employees who prefer to be paid by paper check.
Free trial
A free trial is another way to try out check-printing on demand without committing. A free trial of cloud-based subscription software will unlock all the features offered for a limited time so you know exactly what you're getting before you sign up. The ideal service will offer a wide variety of templates, but also allow you to upload your own images as well as your business logo for the most professional look. It should also come with a secure, searchable registry so that your check records are automatically stored for you and can be referenced for verification and, eventually, tax preparation.
Consider payroll needs
The ideal check software is one that can work as a stand-alone for payroll processing or can integrate with the payroll software you are already using. This gives you options when you need to issue paper checks to those employees who do not use direct deposit. Some services may have limits on the number of employees you can print paychecks for, so finding a service that offers unlimited checks is worth the research.
Checkeeper offers a risk-free 14-day trial, followed by a low-cost monthly subscription that can be canceled anytime. There are no limits on the number of:
· checks you print
· accounts you link
· templates you design
· users you authorize
· mailing addresses you list
It is the most comprehensive way to try check printing for free without compromising security.  There is nothing to download or install and no credit card required; paper and a printer are all that's needed to get started.