Online Check Printing and Mailing for Urgent Payments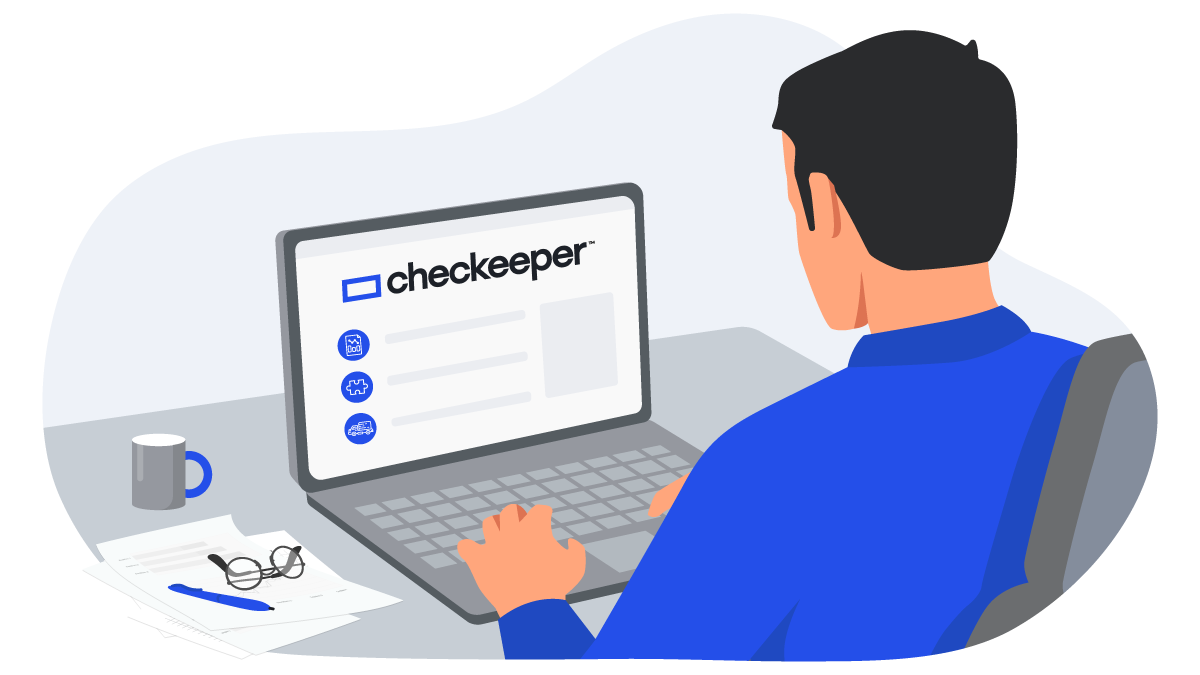 While many B2B payment options exist, there are still those times when a paper check is the most efficient, secure, and convenient way to issue (and accept) payment. And while many invoices and bills do not have to be paid urgently, there are other times when speed and accuracy are essential, and payments cannot be delayed without incurring costly fees. Online check printing offers a secure and expedient way to issue checks to the people you need to pay quickly.
Bills that are imminently due or past-due
Paying bills on time is important for any business's financial management. When payments for supplies, inventory, equipment leases, marketing materials, utilities, and space rental are due (or past due), further delays will result in late fees and potential interest charges—plus weakened relationships with vendors and a poorer reputation all around. Online check printing is the answer to those times when a paper check must be issued on-demand. Checkeeper enables users to convert bills from other accounts directly into checks, with bundled totals to reduce paperwork, and with automatic account registering to reduce busy work. Have your checks for bill payments printed by Checkeeper and they will be in the mail the same business day.
Rebates to customers
Customers do not like to wait for promised rebates or owed refunds. But the time needed to print hundreds or thousands of rebate and refund checks is substantial, and small business managers cannot afford to devote their entire day (or week) to the process. Checkeeper is the ideal solution for those times you need to get customer rebate and refund checks in the mail quickly. High-volume check printing is a Checkeeper specialty: After uploading your CSV file or spreadsheet with the pertinent information, Checkeeper will have your customized business checks—complete with the necessary documentation—printed and in the mail promptly.
Paychecks to employees
During the last two years, several large payment processing systems suffered long-lasting outages due to security breaches. This left many businesses and large organizations with no means to process payroll for thousands of employees. Even when payroll services are abruptly halted—or when a bank that funds them collapses—employees are still entitled to timely paychecks. That is when online check printing and mailing can step in and be a lifesaver. Checkeeper assists companies with payroll when their regular provider is disrupted or discontinued. Checkeeper enables payroll managers to:
·       Print paychecks on demand right from the office.
·       Have paychecks printed at the Checkeeper fulfillment site and mailed directly to employees, with pay stubs included.
·       Order a large batch of checks to be printed immediately and mailed back to the company in one bundle via Next Day Air so that they can be distributed directly to employees.
·       Create paper checks for payroll run though Gusto, Square, and other integratable cloud-based payroll software.
·       Use check printing services for as long or as short a time as needed; no long-term commitment required.
Payment checks to freelancers or contractors
Not everyone you have to pay for services may work onsite—or even be included in your regular payroll. Payments for freelancers, consultants, and contractors are often irregular and varied in their amounts each time. They also may need to be mailed individually when the freelancer or consultant works remotely. Online check printing and mailing is the most expedient way to get those payment checks for services rendered up-to-date and in the mail. You (or your bookkeeper) can pay your outsourced workers from anywhere and still have the check details automatically recorded in your secure online check registry for later analysis and expense tracking.