Improving Cash Flow Management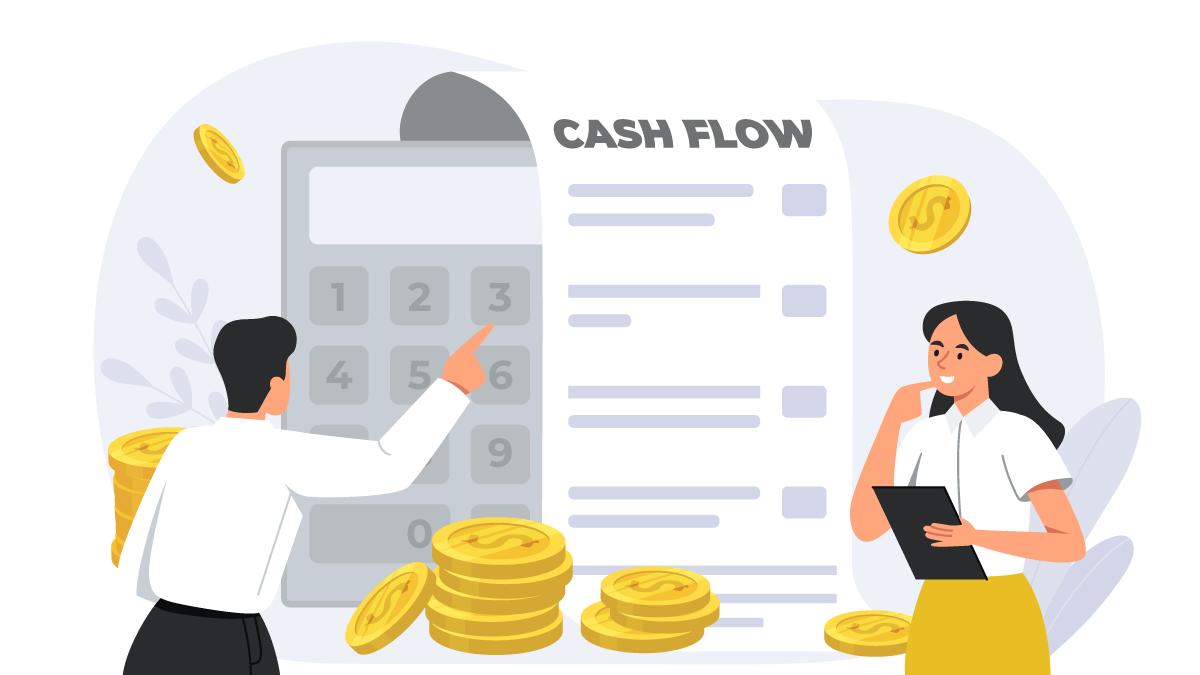 The first few years of a new business are important for establishing a financial foundation upon which the company can grow. It is well-known now that 20% of small businesses fail within the first year; 50% within the first five years. While many factors can contribute to business failure, the leading cause almost always comes down to money.  A sound financial plan, an accurate budget, and wise money management along the way create the conditions needed for a new business to beat the odds. Even with the right product or service—and the right location from which to sell it—poor management of the cash flow can have deleterious effects that can sink a new company.
Good management of cash flow creates stability for a growing business and a better position from which to negotiate. Not all small business owners may have expertise in bookkeeping and financial management, but learning to forecast and manage the cash flow will prevent bigger problems down the line.
Problems when cash flow is not properly managed:
The business cannot keep up with bill payments.
You want your clients to pay their invoices promptly and on time; you must do the same. Late payments to vendors will earn you late penalties, diminished credit, and a poor position from which to negotiate. It may also heap upon you interest charges that make managing the available money even more challenging.
The business cannot run payroll.
Regardless of whether business is slow or revenue is down, your employees need to be paid. A wide array of low-cost software programs that manage HR and payroll for small and micro businesses have made creating on-time, legally-compliant paychecks a much simpler process. Good management of cash flow guarantees that employees can be paid accurately and on time.
The team cannot take on new projects.
While you may have the time and talent to take on additional work, cash flow problems will hamper your ability to do so. If your work requires an initial upfront investment to get a project started, knowing how much cash is available at all times will be essential for the company's ability to take on more and bigger projects.
The company cannot invest in future growth.
Managing your cash flow is good not only for day-to-day operations, but for your company's future, as well. Lack of funds can inhibit growth, expansion, and your ability to take on new hires.
Suggestions for better cash flow management
·       Stay on top of invoices, making sure they are accurate and sent promptly. Follow up regularly to make sure you are paid by customers as soon as possible and before delayed payments impact your cash flow.
·       Provide multiple payment options for customers so that paying for your products and services is as simple as possible. Offering discounts for early payments may be a worthwhile incentive if it compels a lot of people to pay immediately.
·       Build up cash reserves to cover you during slower times.
·       Pay bills on time to avoid late charges. Staggering your bill payments to align with your revenue stream—while also taking advantage of early-pay discounts that are offered to you—can be effective strategies to help keep cash flow consistent.
·       Enhance the efficiency of your AP process with automating tools. Online, cloud-based software is widely available to get neglected bookkeeping back on track. Making your accounts payable more streamlined and efficient will reduce the chances of duplicate payments, errors in payment, payments before delivery, and your account becoming inadvertently overdrawn.
Online check printing and mailing gets your payments out efficiently.
For those times when a paper check is needed or preferred, online check printing and mailing through Checkeeper is the solution. Online check printing enables you to create customized on-demand professional checks—with the company logo—right from your office. If you have a lot of checks to mail, or if processing payroll is taking up more time than you have—you can outsource the entire process to Checkeeper to have your needed checks printed and mailed on your behalf: either to the payee's business or home, or back to you for distribution from your site.
Checkeeper accounts come with:
·       Access to a secure, online registry that automatically records all check transactions and can be searched by any check field
·       Accounting and payroll integrations with QuickBooks Online, FreshBooks, Gusto, Square, Xero, and Odoo
·       Four priority mailing options to choose from when you want your checks printed by Checkeeper and mailed for you
·       A highly-customizable template that enables you to format your check according to bookkeeping and design preferences and add invoice tables, pay stubs, benefits explanation, and additional promotional enclosures
·       A 14-day risk-free trial