Delays that Harm the Bookkeeping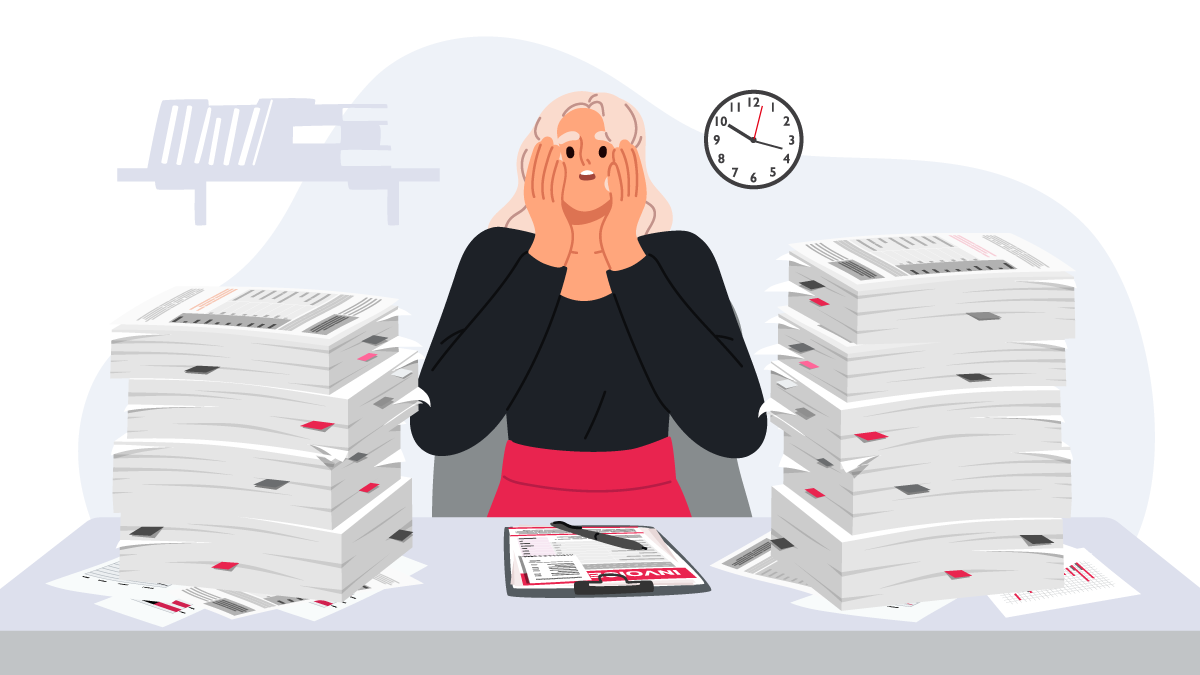 The adage that "time is money" is true for a lot of business operations, including bookkeeping. Maintaining accurate financial records is vital to managing cash flow and staying on top of expenses, and delays in important bookkeeping areas can greatly hinder a new company's financial growth. Some bookkeeping and payment delays that could upend a new business if not addressed quickly:
Delayed payables
Delays in issuing payments can lead to late fees, potential interest charges, poorer credit, and diminishing relationships with vendors, suppliers, leasing agents, business affiliates, employees, and contractors. While staggering some payments may be beneficial at times for cash flow purposes, habitually delayed payments will wreak havoc on the books and lead to unnecessary penalty fees that cost a lot and give you nothing in return. Online check printing and mailing is an excellent solution for keeping payments and bills up-to-date. Checkeeper enables you to print a professional check on demand so that you can mail it immediately. Don't even have time for that? Order your checks through your account and Checkeeper will print them for you and have them in the mail within a single business day according to the priority mailing speed of your choice. Checkeeper integrates with Odoo and Xero for those times when you want to convert your bills directly into checks: convert your bills to checks with automatically included invoice tables and bundled totals to cut down on both time and paperwork.
Delayed receivables
New studies are showing that one of the biggest problems facing small businesses—especially those run by young entrepreneurs—involves delays in receiving payment. These delays are often caused by invoicing problems in which invoices contain errors, do not offer proper payment options for clients, or are sent very late. Delays in sending out accurate invoices can lead to crippling cash flow problems later on, as well as an inability to keep up with your own bill payments.
Delays in reconciling
While automating software has done a lot to cut down on routine bookkeeping errors, mistakes still happen. Whether an oversight is yours, your bookkeeper's, your bank's, your client's, or your supplier's, catching it early saves everyone time, money, and headache. Failing to reconcile your accounts and match bank account transactions with credit card statements and other financial documents can lead to costly errors going unnoticed and can make you vulnerable to fraud. Reconciling your accounts regularly helps you stay on budget, fix mistakes, spot unauthorized purchases, and maintain an accurate picture of your available cash flow at all times so that you don't become overdrawn. It also prevents you from inadvertently spending on ongoing subscriptions that you are no longer using.
Delays in expense tracking
Recording your expenses as soon as you make them is the best way to keep accurate, up-to-the minute records of your spending. Many accounting and bookkeeping software for businesses enable you to upload scanned or photographed receipts so that you can automatically sync them with your records and retrieve them later when you go over your books. Online check printing through Checkeeper includes a secure online registry that automatically records all the details of each check created. The registry can be searched by any check element: date, payee, check number, amount, or even the memo. The registry can also be downloaded or printed when you need to reconcile accounts, prepare taxes, or locate a missing or disputed payment. Export your entire check history on demand with only a few clicks.
Delays in getting professional help
Bad bookkeeping habits can be turned around with a little discipline and commitment. But when the financial records are disastrous—or when fixing them requires more expertise and time than you have—professional help may be the way to go. Many professional bookkeepers offer remote services for small companies, and they are often more affordable than full-time hires for small businesses just starting out. Professional bookkeepers and accountants are familiar with the benefits of online check printing and mailing software, which enables them to handle multiple client accounts at once, print on a wide variety of different check stocks, integrate data with other accounting platforms, and have checks mailed on a client's behalf within the day.