Better Bookkeeping for Online Businesses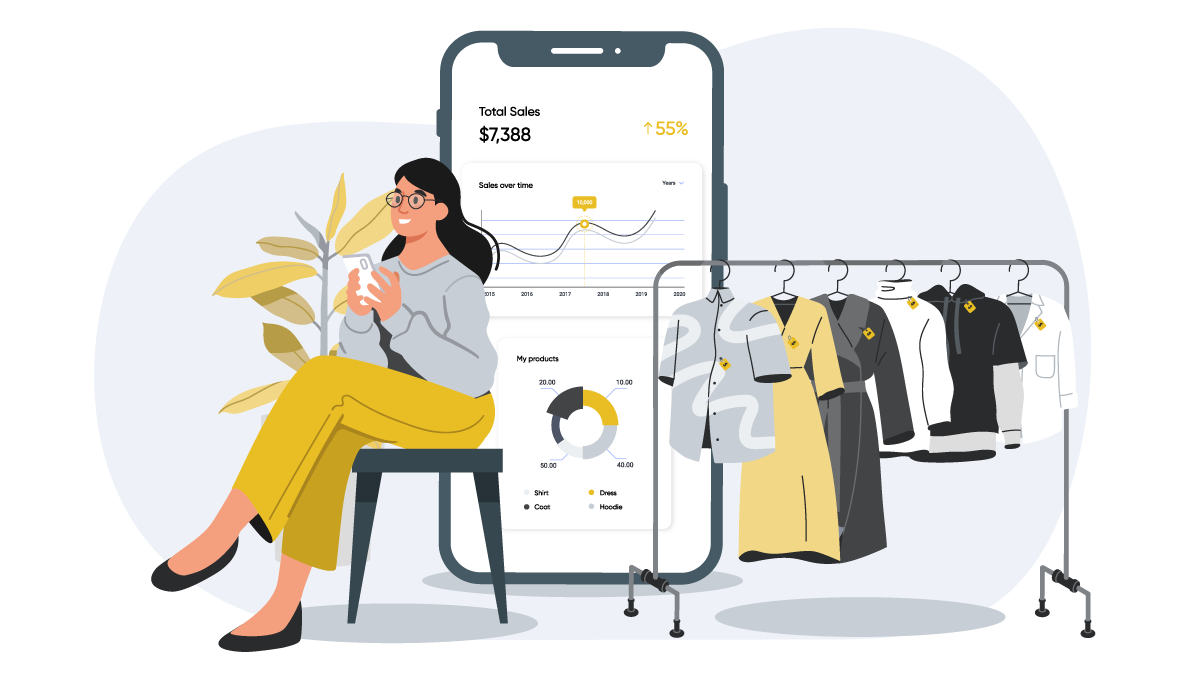 Everyone appreciates the convenience of researching products, comparing prices, and making purchases from their mobile devices. E-commerce continues to grow and offer entrepreneurial opportunities for people interested in selling just about any product or service. E-commerce sales were exceptional in 2022, totaling over $1 trillion and increasing 7.7% from the previous year.
While the outlook is generally bright for online entrepreneurs, many online ventures fail, and those embarking for the first time on an online business journey should weigh the benefits and drawbacks. Online businesses tend to be easier to launch than brick-and-mortar businesses, and while they may seem easier to run, they have unique challenges; diving too quickly without adequate research and preparation will make success much harder to achieve.
Benefits to running a business online:
Broader market reach
The world is yours when your business is online. Your pool of targeted consumers is much larger than if you were relegated to a specific city or neighborhood, and your marketing is wider, as well.
Global hiring pool
Just as your online business can reach millions of consumers, it can also reach a hiring pool far more expansive than a traditional brick-and-mortar location. Online, cloud-based tools that keep everyone connected mean that you can be more discerning in your hiring and access the level of talent your business requires.
Lower overhead costs
Running a business online is far from free, but the expenses for site maintenance, security, and e-payment integrations can often be less than the costs typically incurred by the space leasing, utilities, taxes, and insurance responsibilities inherent to a large storefront operation.
Remote work options
Gone are the days of clocking in every morning at the same office, at the same time. Running an online business gives you and your employees the freedom to work from other sites when needed: work from home when you need to as well as from travel destinations; your business operations never need to be affected by your personal schedule.
Easier customer data collection
Online businesses can collect information on customers browsing the site so that they can personalize ads, assess the level of demand for specific products, capture contact info, and follow up with remarketing messaging.
Unique challenges for online businesses
Running an online business has its advantages, and the fact that over 2 million online businesses operate in the U.S. testifies to the success that many entrepreneurs have found in online avenues. However, online businesses have their challenges, as well, and maintaining them over a long period requires some creative thinking and frequent troubleshooting. Since the entire medium is a virtual one, technical issues and malfunctions with the site or server can down the business for an entire day (or more). Frequent technical issues look very unprofessional and will frustrate clients, compel negative reviews, and drive away sales opportunities.
Other challenges include:
Inventory storage
Higher IT costs
More competition in the online marketplace
Lack of personal engagement with customers
Shipping costs and supply-chain vulnerabilities
Higher levels of returns
Need for increased online security to protect customer data
Need for detailed daily bookkeeping and cash flow management
Bookkeeping solutions for online businesses
Even an online business needs a good back office that is set up efficiently right from the beginning. The mundane but necessary tasks of tracking expenses, collecting payments, paying bills, running financial reports, reconciling accounts, preparing taxes, and issuing paychecks still need to get done, regardless of where and how a business operates. Online tools are the ideal solution for e-commerce businesses because they carry many of the same benefits enjoyed by the businesses whose finances they organize: they are accessible from anywhere, monitored for fraud and security, equipped with their own IT, and integratable with most other cloud-based tech tools your business uses.
Add online check printing for optimal bookkeeping and payroll
Check printing software is an ideal addition to your financial management tools for your online business to keep bills up-to-date and vendors and employees paid on time. Checkeeper's online, cloud-based software offers on-demand check printing to business owners and bookkeepers from any remote location. Checkeeper provides automatic recording of all check transactions in a secure, searchable registry, all-inclusive tech and customer support, easy exporting of records, and full-service mailing options. Checkeeper's online check-printing and mailing service streamlines the finances for thousands of businesses and works with the other online accounting and payroll tools preferred by online entrepreneurs.