A Low-Cost Payment Solution for Contractors with No Hidden Fees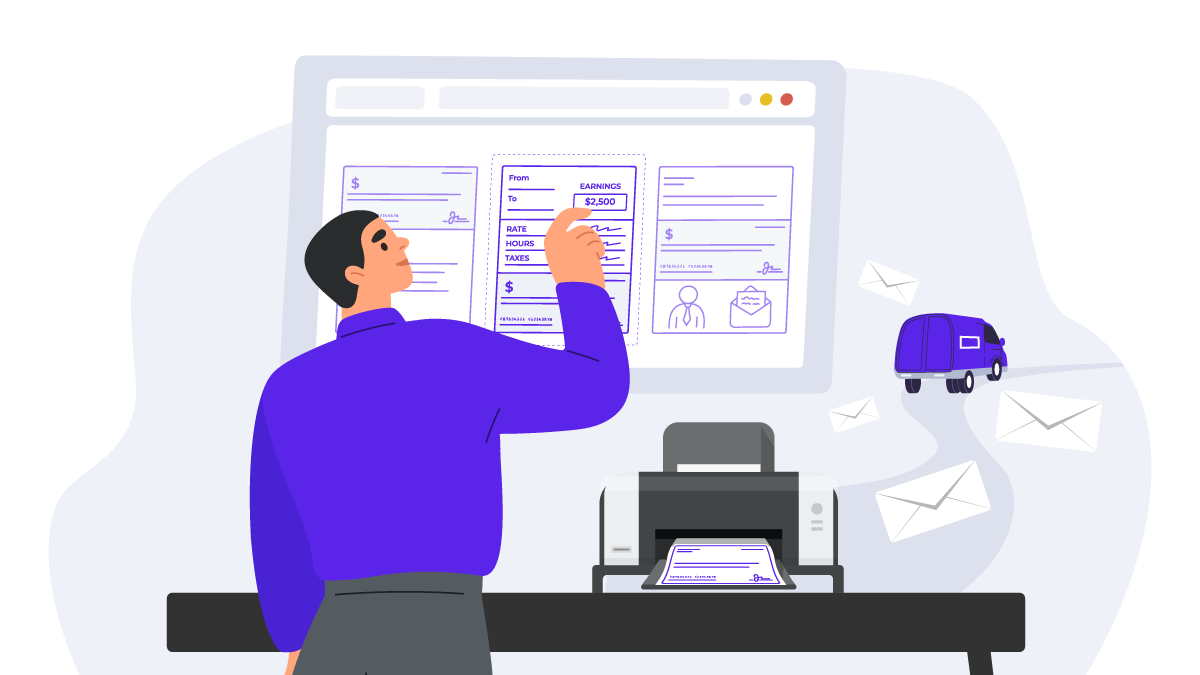 Companies of all sizes and types use online check printing and mailing every day to issue payments and streamline the bookkeeping. Online check printing and mailing through Checkeeper has many benefits as a cloud-based payment system that has been serving contractors for years. If your work as a contractor keeps you on the go all day, leaves little time for bookkeeping, or requires financial management skills outside your expertise, online check printing and mailing through Checkeeper is the best payment solution. If you're simply tired of hidden fees for services that issue payments on your company's behalf, online check printing and mailing through Checkeeper has the two things you're looking for: low cost; no hidden fees.
Contractors who move around during the typical workday to serve clients at their homes, offices, or remote locations need dependable payment solutions that streamline the bookkeeping and do not require a lot of expertise to learn or adopt. Online check printing offers a low-cost way to keep bills and payments up-to-date.
Online check printing through Checkeeper is ideal for contractors who need an affordable payment solution that allows them to:
Create customized business checks on-demand
Checkeeper is the premier tool for creating fully-customized business checks that can be issued on demand for very little cost. Checkeeper's platform enables you to choose a check design—or upload your own—and add to it your color business logo and any other design or bookkeeping features that help brand your business. Checkeeper prints on any type of check stock you own, so there is never a need to invest in expensive specialty paper. Need to add attachments? Invoice tables? Promotional enclosures? Special check elements specific to your bookkeeping needs? Checkeeper does it all, and the price never goes up. One monthly fee unlocks all the features and lets you print one, one hundred, or one thousand checks: no limits.
Handle bookkeeping from their trucks
Printing your own checks frees up time and saves money over using traditional bank checks, but contractors who are on the move most of the day may not have access to a back office and all the traditional office equipment. Online check printing through Checkeeper offers hands-off print-and-mail service, as well, so that your checks can be printed for you and in the mail within the day. No printer? No problem. Order your checks to be printed on your behalf and choose from one of Checkeeper's four priority mailing options to guarantee timely payments. All checks printed at the Checkeeper fulfillment site are printed in the MICR ink that bank computers recognize for optimal security.
Cut down on tasks
Bookkeeping is a laborious job that cuts into the time contractors could be better spending gaining new clients and completing projects. Online check printing and mailing helps streamline the bookkeeping when a paper check needs to be printed and mailed. The automatic online registry means no time needed to record transactions—Checkeeper does it automatically. Users have access to their registry from anywhere, and the registry can be searched quickly according to any check field, enabling streamlined, less time-consuming bookkeeping and account reconciling. Checkeeper integrates with many widely-used accounting, payment, and payroll products so that information can be imported and updated in real time with less data entry. Have multiple bills to pay to the same vendor? Through the integration options Checkeeper can convert your bills directly into checks with automatically bundled totals and attached invoice tables.
Access user-friendly software
Adoption of software for business tasks used to require extensive IT training and support, as well as sophisticated servers and equipment. Cloud-based and mobile-optimized, Checkeeper requires no IT expertise on the user's part. The website is easy to learn and navigate, and the cloud-based accounts offer 24/7 universal access that is not device-specific. Checkeeper handles all the security, site maintenance, and system updates so that there is nothing to fix or download on the user's end.
Contractors love Checkeeper because they can create customized professional checks to be printed, mailed, and recorded promptly and efficiently. A completely free trial, followed by a low-cost monthly plan, without hidden fees, unlocks all the features of professional check printing and mailing.