6 Reasons Freelancers Love Checkeeper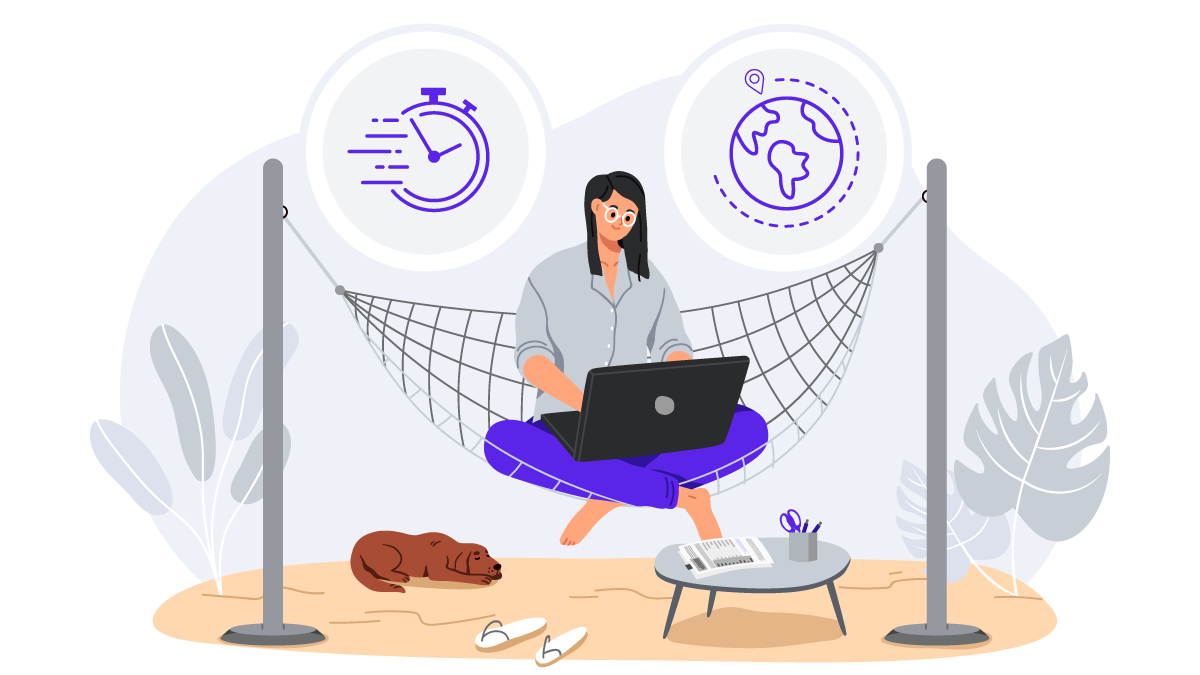 Freelance workers and contractors love Checkeeper's online check printing and mailing because the service is easy to use, affordable to adopt, and universally accessible. It also integrates with other accounting software for small and entrepreneurial businesses for optimal accuracy and efficiency. If your freelance work is picking up and requiring more time in your day—and more people to pay—online check printing and mailing is the solution.
Checkeeper is the go-to service for freelancers who:
No one likes to pay more for a service than they expected at sign-up. Unfortunately, with the proliferation of business software products on the market, pricing seems to be always creeping up. Freelancers who are tired of hidden fees, unexpected charges, or tiered services that require a lot of expensive add-ons appreciate Checkeeper's simple fixed payment option. A free trial, followed by a no-contract, month-to-month subscription, means low cost, low risk, and no commitment. And whether you print one check each month or one-thousand, the cost is the same. Change banks, update contact information, or add multiple linked checking accounts as often as you need without ordering all new checks—one Checkeeper account handles all your printed checks for the same price and can scale with your business as needed.
2.    Don't have bookkeeping expertise
Freelancers who strike out on their own often do so because they have a niche interest or specialty expertise from which other professionals can benefit: oftentimes, that expertise is not bookkeeping. Printing customized business checks with a company logo looks much more professional than writing one out by hand, which not only creates an amateurish impression of the business, but also requires manual bookkeeping in a registry or ledger. Checkeeper was designed to make check recording automatic, and each Checkeeper account comes with access to a secure, online, searchable registry that contains detailed information of all checks created; the registry can be printed, downloaded, searched, or exported on demand for seamless expense review, account reconciliation, and tax preparation.
3.    Don't have tech expertise
Cloud-based services have made possible the conditions for freelance work to thrive. Freelancers who work remotely or travel a lot for their services can benefit from the many sophisticated software features for businesses without acquiring extensive tech training. Checkeeper is cloud-based and mobile-optimized so that all updates, security, and site maintenance are handled for you; there is nothing to buy, download, or maintain, and no fancy equipment or large servers are needed on the user's end.
4.    Don't have an office
Work from your home? Your car? Multiple client locations? More and more, freelance workers are reducing their office space—or ditching it altogether—to make their work more streamlined, especially if the freelance work is a side gig. Good financial management, however, does require a few vital tools that cannot be sacrificed. Freelancers who don't have much of a back office prefer to outsource the check printing and mailing to Checkeeper so that no supplies or equipment are ever needed—not even a pen or stamp—to keep payment checks issued on time.
5.    Use an accounting product that doesn't have check printing features
There is an abundance of popular accounting software products for businesses of all sizes that help track revenue, record expenses, and run payroll, but not all of them offer check-printing solutions. Checkeeper integrates with many widely-used accounting tools for businesses, and it can also work as a stand-alone service for those times when a paper check is needed.
6.    Need more of their time back
When the freelance business is small and new, it may start out slow. But as word spreads and the client base expands, less and less time becomes available to busy solopreneurs. And since freelance work can be sporadic or have fluctuations based on seasonal or industry-related factors, revenue can be uneven. Those freelancers who experience fluctuations in their revenue may need to spend the bulk of their time between projects soliciting new business, and they may not have enough time to devote to the routine or mundane tasks of bookkeeping. Outsourcing the check printing and mailing to Checkeeper frees up more time in the day and requires very little on the user's end. Checks ordered before 4 pm EST can be printed and in the mail within the same business day and can be sent according to the priority mailing speed of choice. Checkeeper frees up vital working hours so that busy solo freelancers can be more productive satisfying their current clients and acquiring new ones.