Inflation Remains a Concern for Small Businesses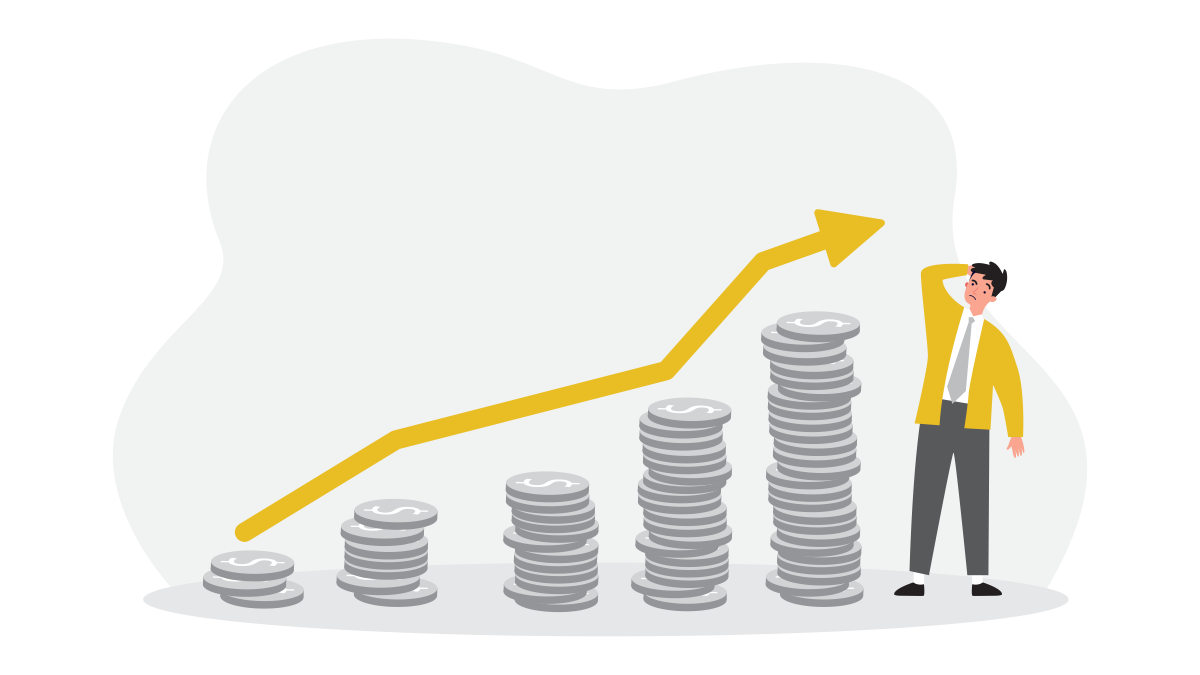 While the economic outlook for many small business owners has improved greatly since a year ago, the challenges that remain still create a lot of uncertainty about what 2022 will bring. Supply-chain backlogs persist, as do labor shortages in many industries, while public health guidelines that affect workers continue to evolve and change. Inflation, which had at one time been predicted to be temporary, has not shown indications of easing, and has added another layer of anxiety for consumers and business owners alike. The most recent consumer price report from the Bureau of Labor Statistics reveals December saw a 7% rise in annual inflation. Industries specifically impacted by accelerating inflation in 2021 include housing, vehicles, food, energy, furnishings, and apparel. Food and groceries, in particular, saw some of the biggest price increases last year as prices went up in almost every corner of the food market, meats and poultry especially. Dining out at restaurants has also become more expensive than it has ever been.
Small business owners are experiencing the effects of inflation very acutely. Recent data from the NFIB Research Foundation shows that inflation remains a serious concern among small business owners. Twenty-two percent of surveyed respondents reported inflation as posing the greatest operating challenge for their business (up 20 points from a year ago), while almost half of the surveyed respondents said they still have job openings they haven't been able to fill.
Inflation and Small Businesses
While consumer demand for goods remained high throughout the holiday season despite soaring costs and increased shipping times, continuously rising prices are not sustainable for most consumers. When considering ways to keep a small business afloat and thriving amid inflation, the right cost-reducing measures can make a big difference.
Technology Solutions
Businesses in all types of industries have lamented the difficulty of hiring enough workers. Staffing shortages have been sharp in food service, hospitality, and entertainment industries, so we tend to hear a lot about that, but staffing challenges have permeated many other industries, as well. Even companies that have had relative success filling job openings now have to grapple with retention as workers who find themselves dissatisfied with their jobs are not hesitant to quit. Technology can help soften the impact of a reduced workforce, as many administrative and accounting tasks can be automated. And while there is an initial investment into any digital undertaking, most apps and subscription services for small businesses cost far less over time than salaried positions, and they cost less to maintain than what is needed to train new staff during high turnover.
Creative Pricing
Businesses affected by inflation have to pass those price increases on to their customers. At the same time, products priced too high can drive consumers away or compel them to purchase less. If your business has to raise prices, be creative with a pricing strategy that does not drive you out of the market. Perhaps prices don't need to go up on every single product. Perhaps you can reduce the number of offerings to keep your own costs down while you focus on the products that sell the best. Perhaps you offer "perks" or extras that are expendable and won't be missed by consumers if you eliminate them. If you offer services rather than goods, consider creating more flexible contract terms to attract and retain clients. How you adjust your product line depends on the business you are in; it helps to check out what your competitors are doing and to be creative so that you don't alienate your customers with sticker shock.
Borrowing Money
Small business loans are a great resource when you need to upgrade equipment, buy inventory, expand your marketing campaigns, and improve your space. Loans can also provide cash to help get you through a slowdown or cover the price increases on needed supplies. Approval rates for small business loans are slowly starting to climb, and small business lending is expected to pick up in 2022.
Economic uncertainty has started to feel normal over the last two years, and it doesn't appear to be vanishing any time soon. Preparation and creativity will help small businesses navigate the terrain 2022 brings.