Keeping Hard Copies of Important Documents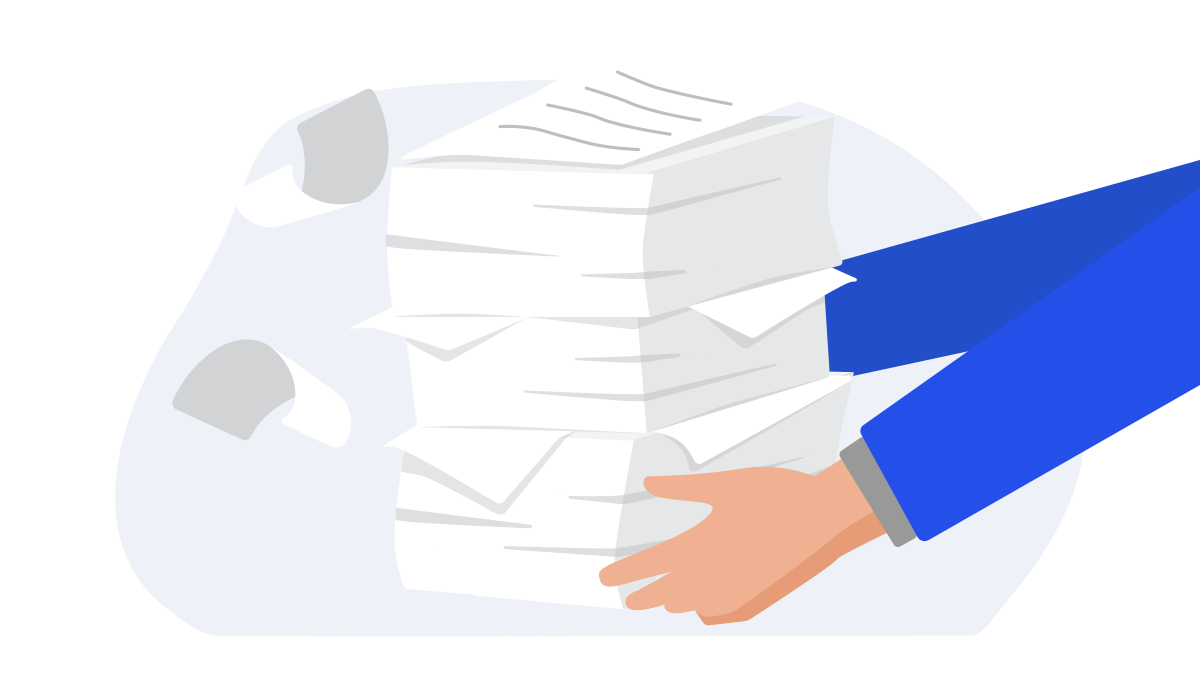 Despite all the strides we've made to reduce waste and move toward a greener, paperless world, there are still times when physical hard copies are smart to have around. While online tools and cloud storage have opened up almost limitless ways to store, transmit, receive, sign, record, and save documents and payments virtually, paper documentation is still a needed item for those documents that require heightened security or special handling.
Even if your office has made the transition to a largely paper-free environment, some documents you may still want to maintain hard copies of:
Contracts
Contracts that legally bind you to another party are important documents to keep hard copies of, whenever possible. Original, signed copies of financial agreements and leases give an extra layer of security in case a dispute arises and you need to protect yourself legally and financially.
Insurance
Business owners are advised to review their insurance coverage periodically to make updates as your business grows and your insurance needs change. While you may have access to a digital version of your policy, having a hard copy on hand to review quickly—or in an emergency, when you actually need to contact your agent—helps you protect yourself and your property more efficiently. Storing a hard copy of your policies (along with inventory lists and photos of covered items, if applicable) ensures that you have proper documentation in case you need to file a claim.
Licenses
Professionals whose work requires licenses and/or permits often need to show proof of these documents before work can begin. Permits and licenses can be a hassle to replace, so keeping the original hard copies to back up any digital versions ensures easier retrieval and reproduction when you need it.
Tax records
Many people opt to file taxes electronically, and a variety of online accounting tools are available to make tax preparation for small businesses as simple, streamlined, and accurate as possible. It is still advisable to keep copies of tax filings and any relevant documentation on hand in case of an audit, and hard copies of tax filings allow you to reference forms and sections quickly when needed.
Paper checks
Even with all the e-payment options available, there are times when paper checks are still the tried-and-true payment method preferred by businesses. Checks are more secure than other forms of payment and they can be traced or canceled if they need to be. Checks also act as their own receipts, creating a paper trail that makes tax preparation much simpler. Online check printing allows you to print paper checks on demand right from your computer on any check stock or paper you choose. If your office is already just about paperless but you still need checks sometimes, online check mailing takes care of the work for you. You can order your needed checks—customized to your preference and with your business logo—and have them printed and mailed from a fulfillment center with no extra work on your part. Checkeeper provides the check stock, envelopes, and stamps, and can supply you with a tracking number for your check when added security is needed.
Cloud technology tools for businesses can reduce a lot of paper waste and provide wider access to the important documents, receipts, and payments that your employees need to transmit or record during the course of a typical workday. Documents that are particularly sensitive, vital, or time-consuming to replace should also be stored in hard copy form to back up digital versions so that you can access them on short demand and protect yourself legally and financially from any disputes. Paper checks are unlikely to ever fully go away either, as they are one of the most familiar, secure, and universally-accepted forms of payment and are still used by most businesses.