7 Ways to Improve Accuracy in Your Bookkeeping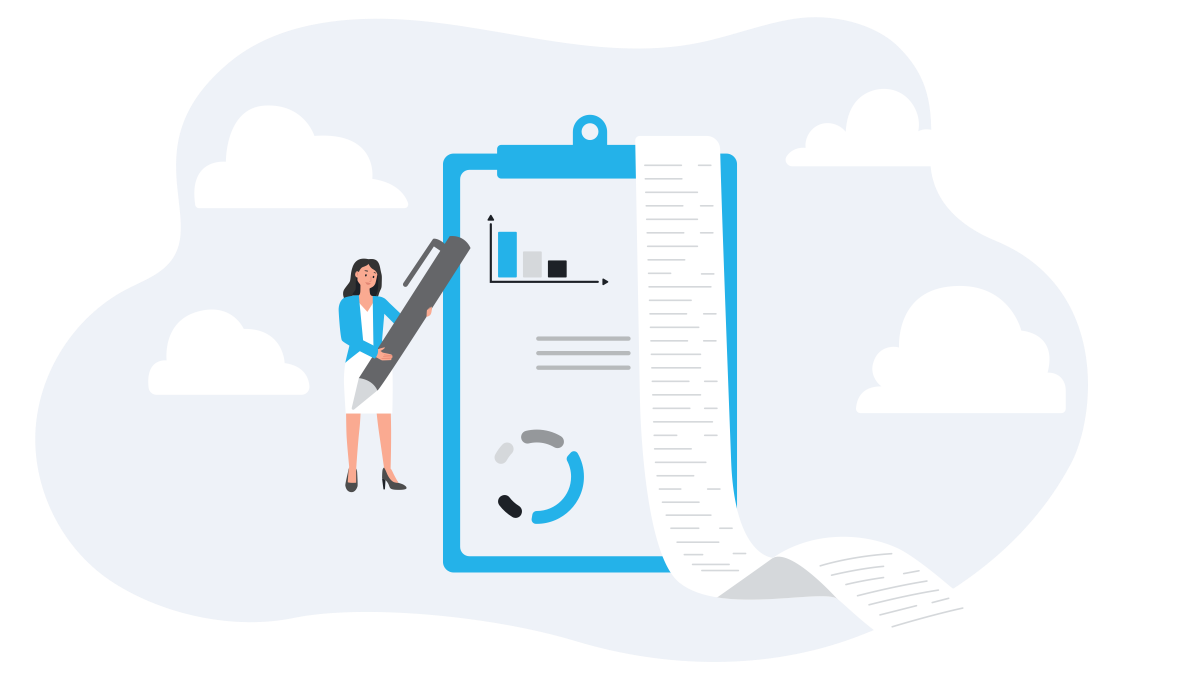 Keeping the books up-to-date and accurate is essential for businesses of any size. Accurate books help businesses manage cash flow, stay on top of debts, and pay employees; they also tell you how much cash you have on hand and give you an overall sense of your company's financial health. Accounting errors do happen from time to time, but with the many cloud accounting services available, the risk of accounting errors can be greatly mitigated. Errors can be costly—they can result in late payments, missed income, penalty fees, and even leave you open to fraud.
If you desire greater accuracy in your company's bookkeeping but overhauling your whole system seems too overwhelming, seven tips to get started improving the bookkeeping:
1. Save receipts
Accurate bookkeeping relies heavily upon organized records. Retain all your receipts so that you have documentation for business expenses, equipment purchases, and tax payments. If you prefer paperless organization, opt for an accounting program that allows you to scan and upload copies of your receipts so that they can be traced and recorded with your other bookkeeping data.
2. Update and automate
Automation tools have come a long way in the financial services they can offer businesses of any size. Digital tools that automatically track expenses, track employee hours, send invoices, calculate payroll taxes, and record incoming payments all work together to keep your books updated and organized. Calculation errors, which are common with manual accounting methods, can be virtually eliminated through automated software, making your numbers up-to-date, consistent, and accurate across the board.
3. Review and reconcile
Good bookkeeping rests in the details. Even small expenses should be entered and accounted for so that all accounts reflect the same, accurate numbers. Reviewing your books regularly and reconciling the numbers with those of your bank accounts ensures that you catch mistakes right away. Letting financial errors go undetected prevents you from estimating your cash flow accurately and from getting an overall picture of your company's financial health.
4. Back up your data
Keep copies of important financial documents to prevent a crisis later in case a crucial statement, receipt, or contract cannot be found or accessed. If you use software services, make sure your provider backs up files regularly and adheres to the highest security standards. Cloud-based services typically back up data regularly and provide all the online updating of features and security automatically to protect your account.
5. Limit authorized users
Too many people accessing your accounts can lead to mistakes and redundancy and leave you more easily vulnerable to fraud. While more than one person may need to access the books, limiting the permissions of each user to only the necessary functions reduces the opportunities for error and prevents duplication of entries. Opt for bookkeeping services that allow you to decide how many users will be authorized and for which features. Large financial transactions should require approval so that a second set of eyes has an opportunity to review and confirm the accuracy of important payments.
6. Consider a payroll management software
Calculating payroll taxes, insurance, and paycheck amounts can get complicated and can lead to mistakes if you lack HR expertise. If your staff has grown to a size that makes it challenging and time consuming to manage the payroll by yourself, an inexpensive online payroll program can take all the guesswork out and guarantee accuracy.
7. Use programs that integrate
A lot of accounting errors are the result of data entry mistakes. Any time numbers are entered manually, mistakes can happen. They can take the form of improperly copied numbers, mistakes of omission, or the accidental duplication of an entry. Common data entry mistakes can be substantially reduced if your accounting programs integrate with each other. When all programs work compatibly, your numbers need only be entered once and the data is updated in real time across all channels simultaneously.
Checkeeper, a check-printing and mailing service that helps streamline bookkeeping, integrates with the most widely-used business accounting platforms on the market. Checkeeper allows you to control who has access to your account and which permissions they are granted. It also automatically stores and records all payments issued for easier account reconciling later. The check registry—easily searchable by any check element—simplifies tax preparation and works with your other accounting and payroll programs to keep bookkeeping accurate and up-to-date.