The Rise of the Part-time Worker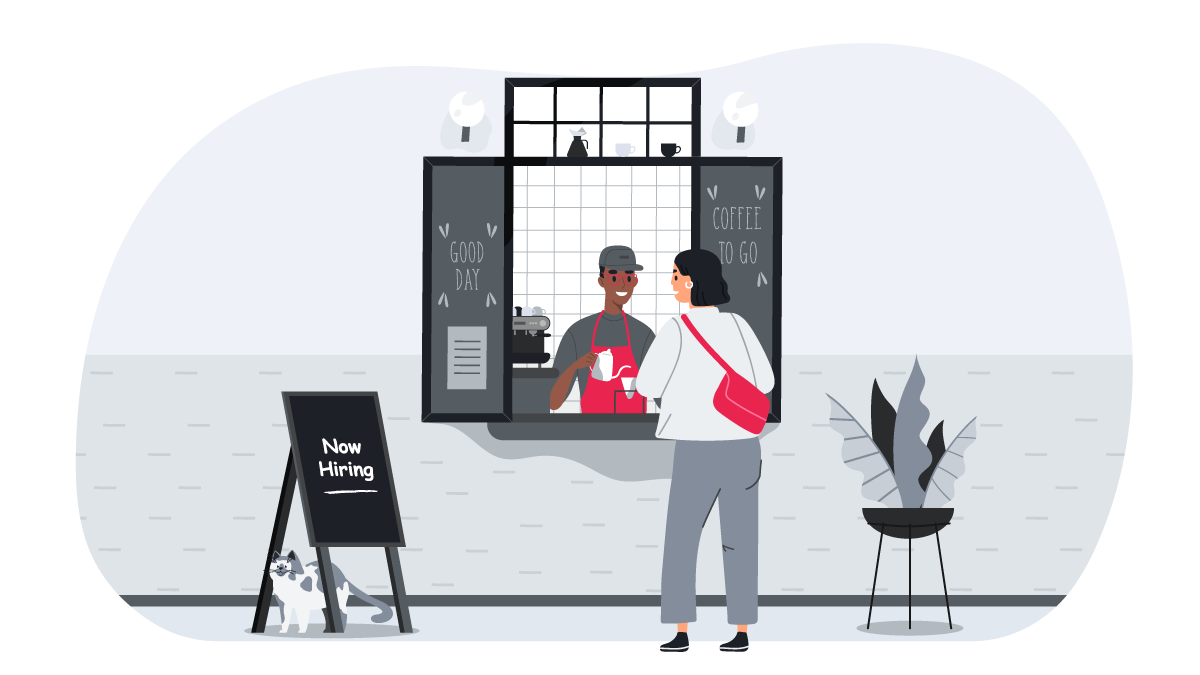 Part-time employment continues to gain popularity with American workers. The reasons are varied, and the benefits to part-time employment depend heavily on an individual's lifestyle, household debts, family obligations, and income demands. According to reports, over 20 million Americans are reportedly working part-time by choice. As the trend favoring part-time employment expands, more attention has been focused on the economic and personal consequences of forgoing more traditional, full-time positions.
Working part-time by choice
Americans have shown that they prioritize flexibility. While there are still people working part-time for economic reasons—and not necessarily by choice—that number is far eclipsed by the number of people who are working part-time for noneconomic reasons. More and more people are indicating a preference for part-time work and the freedom and flexibility it offers. Even putting together several part-time gigs to meet financial needs can offer more flexibility and personal scheduling control than a full-time position that requires more hours at a single location.
Working part-time because of hour reduction
While this number is fortunately on the decline, there are still many people who would prefer to work more hours than they currently work. People on part-time schedules for economic reasons present a turnover risk for businesses, as they are the most inclined to leave a company in pursuit of a full-time position.
Post-retirement workers
Retirement used to mean the end of working altogether. These days, not so much. Many part-time workers are actually former full-time career employees who "unretired" during or after the pandemic in hopes of: making more money, filling free time, pursuing a lifelong passion, or adding that one last chapter to a successful career.
Part-time freelancers
The number of Americans who have left their full-time office jobs to freelance on their own has risen dramatically in the last three years. While the stability of a salaried job still holds great appeal, the schedule and location flexibility inherent to freelance solopreneurship has compelled many confident, independent people to take the chance and strike out on their own.
Piecing  together a livable wage from various independent and freelance gigs takes a lot of time, energy, and patience in the beginning; it may also come with some unique bookkeeping considerations to attend to: Working part-time for multiple companies at once means keeping track of separate paychecks; freelance work may require professional assistance to prepare accurate income tax returns; working for oneself means having to spend more time and money soliciting customers and clients and marketing products, services, and skills; people who work for themselves have to provide for their own expenses.
Online check printing keeps part-time and self-employed workers organized
When part-time work requires purchased supplies or assistance from outside contractors, online check printing can keep financial transactions organized and all bills up-to-date. If you use a single checking account to manage your personal and work-related income and expenses, as many self-employed part-time workers do, online check printing through Checkeeper can create your business checks to look distinct from personal checks and more professional. Checkeeper also keeps an automatic record of all business spending so that expense tracking, account reconciliation, and tax preparation are less headache-inducing.
Benefits of online check printing for part-time, self-employed, and gig workers:
· Create professional customized checks that are distinct from personal ones, even from the same checking account.
· Keep automatic track of all check transactions to make tax prep and expense deductions simpler.
· Use mailing services when you are away from a printer or post office, when you are traveling, or when you are out of supplies.
·       Update your address, account number, and check details as often as needed if you move without having to continually reorder new checks to replace outdated information.
·       Issue check payments and reimbursements to outside professionals that you contract occasionally for a specific business purpose—and even have their checks mailed directly to them on your behalf.