The Right Preparation and Technology Can Make a Thriving Hybrid Workplace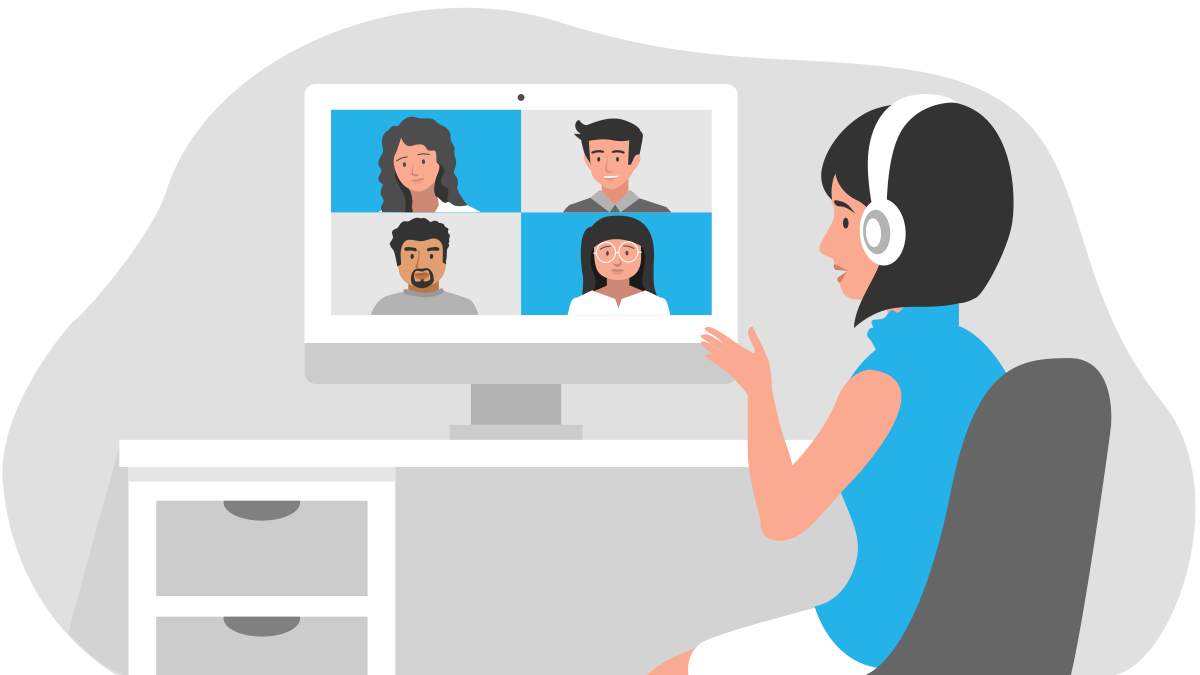 More and more small businesses are beginning to experiment with various hybrid models that combine in-office working with remote working for some or all employees. Hybrid working environments offer a compromise between remote and onsite work for a lot of employees, combining many of the benefits (and drawbacks) of each.
Hybrid models that combine remote and onsite work can take on a variety of forms, for instance: employees choose which days to work in the office and which days to work remotely; the employer designates specific days for the entire team to work in the office and specific days for all-remote work; some employees work in the office full-time and some work remotely; certain projects are identified as requiring in-office collaboration, while other projects can be done remotely. Other combinations of remote and onsite work can be developed according to the needs and best interests of the business and the employees.
Benefits for small businesses
As small businesses navigate this tricky and ever-shifting terrain of office work, consider some the main benefits of incorporating a hybrid work model:
Flexibility
Remote working offers the most time flexibility for employees, but it also leads to greater feelings of isolation and disconnection. When implemented well, remote working has been shown to increase productivity and eliminate wasted time, but when it isn't transitioned smoothly, it can lead to a breakdown in colleague communication and result in diminished productivity. Hybridity offers a little of the best of the in-office and the remote experience. Some days or projects can offer optimal in-person communication among colleagues; other days employees can enjoy the freedom of managing their own time, commuting less, and maintaining the work/life balance from which they benefited during remote work.
Cost Savings
Fewer employees working in a full-time office space means less office space and less maintenance. Small businesses, which operate on predictably small budgets, can reduce overhead costs considerably by allowing some or all of the workers to work from their homes. The investment in the technology that facilitates hybrid work has likely already been made by any company that pivoted to remote work in 2020. Utilizing software and telecommunication tools enables your employees to continue working remotely when it best suits them and the business. Equip them with high-quality portable devices that make alternating between home and office environments seamless.
Hiring Choices
Hybrid working options broaden the pool of applicants your company can choose from by widening the geographic region for hiring. People will travel greater distances if they only have to do it once each week or a few times a month. Offering an appealing hybrid work environment is especially crucial now, as masses of workers are ditching their current jobs in search of new ones with more flexibility and better pay. Employers have a greater likelihood of retaining talent when the job positions are highly flexible. Consider which positions are essential to fill with in-office personnel and which can be offered to hybrid or remote-only workers so that you can get the most qualified candidates for high-skill positions.
Automation makes a productive hybrid workplace possible
Hybrid working environments that combine the best aspects of office collaboration with the lifestyle advantages of remote working are growing in their appeal. The right combination of technologies is key to building a successful hybrid model. Businesses moving toward hybrid need to adopt programs that:
· keep everyone connected to each other
· automate important business tasks
· provide tight cybersecurity measures so that people can work efficiently and securely from anywhere
HR managers, payroll specialists, bookkeepers, and administrative assistants can all stay on the same page through software platforms that everyone can access remotely and that are managed and updated by an online provider. Transactions and financial data get updated instantly and are available in real time to all employees who need them. And no onsite IT specialists are needed to supervise these programs because the IT is handled by the service providers.
Checkeeper can help
Checkeeper, which allows you to print and record business checks from anywhere you can get an internet connection, offers the perfect complement to the accounting and payroll tools that a business will need to adopt if it is going to make a successful move to a hybrid office environment. Your Checkeeper account can travel with you anywhere. You do not need to store checks and mailing supplies in multiple locations because the Checkeeper template can be accessed by your team from the official office location as well as home offices as needed. Checkeeper allows the process of issuing payments to run uninterrupted from anywhere your bookkeepers or payroll managers happen to be working that day.
Hybrid working environments are not perfect, but they are not going away any time soon. According to one study, hybrid work has been forecast become a dominant working model within the next few years, with many believing it will improve workforce diversity and help attract young talent.  Businesses owners who attempt to implement a hybrid model will need to develop the right strategy and adopt the best tools for long-term success.