The Real Cost of Sending Paper Checks for Your Business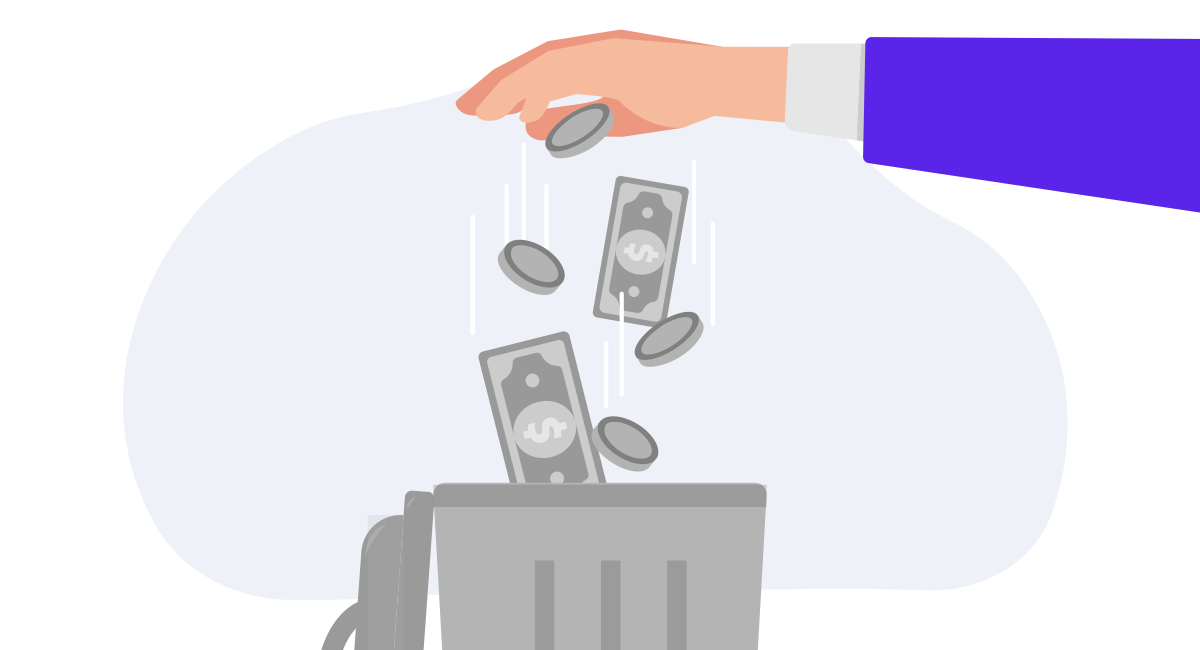 Paper checks are still a major component of everyday transactions for a majority of businesses, with several studies showing that smaller companies have been making closer to 75 percent of their payments via this method. However, for many companies, especially small operations, the time and resources needed to print and send those checks can end up costing more than expected. For these companies, and larger ones as well, using an outside service like Checkeeper that is fully dedicated to check-writing and fulfillment can save you big money and tons of time.
Overall, issuing checks costs an estimated $26 to $54 billion annually. When you consider the cost breakdown, it can differ significantly between businesses due to several variables, with the foremost being labor. A recent study estimates approximately over $1,200 in labor costs are associated with paper checks each month for a company that issues 500 checks with 3 reviewing employees. Additional variables include check volume, check & envelopes supplies, printing, mailing preparation, and more. The study identified total monthly cost at around $2,045 and total yearly cost at $25,540. Luckily, there are companies like Checkeeper that offer fulfillment services to take the process of printing and mailing checks off your hands at a much lower price tag.
With the lowest average cost of a company using internal resources for fulfillment coming in at $4 per check, Checkeeper's cost at $1.25 is just smart money. (On a side note, Checkeeper also makes the process extra-painless by offering seamless integration with most accounting software and a cloud-based registry for reference.) Not only are you saving on your bottom line, but workers are freed up to devote time to their work, rather than printing checks, stuffing and stamping envelopes, then visiting the mailbox or post office.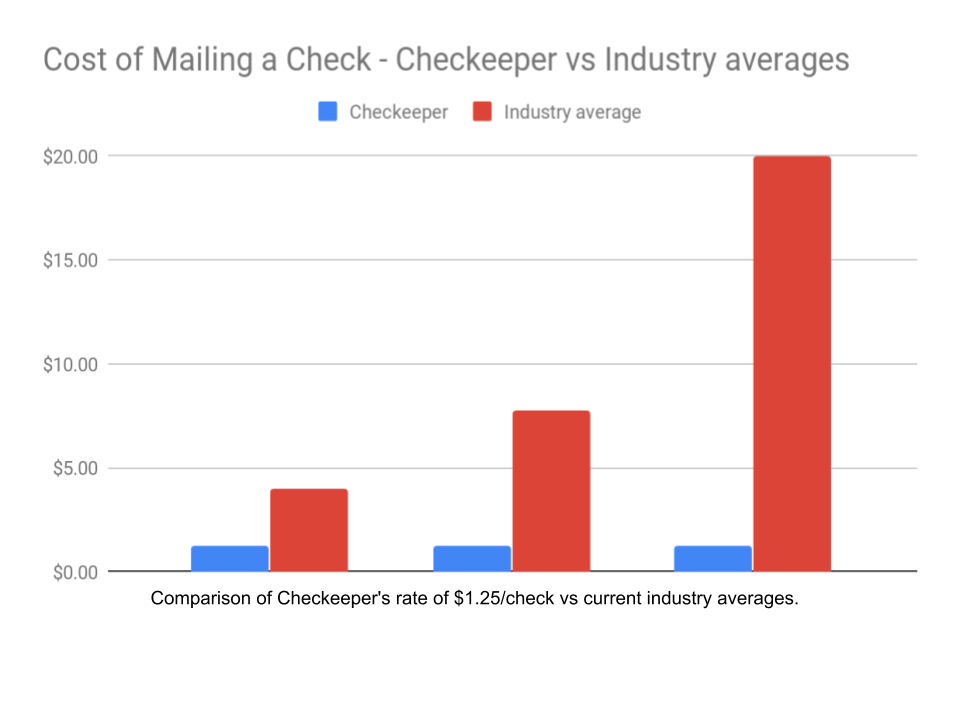 Bank of America gives an estimate that businesses lose anywhere from $4 to $20 to cut, mail, and process each paper check within its network, while Aberdeen Group reports an average cost of a check payment to be $7.78. For a small company printing and mailing 50 checks a month using internal resources, the savings are potentially anywhere between $1,530 and $11,130, annually by switching to Checkeeper.
As the paper check keeps its place at the top, companies large and small can benefit from outsourcing check-writing fulfillment services to fully dedicated sites like Checkeeper to recoup irreplaceable time, and most importantly, money!