Thanksgiving Planning in a Financially Challenging Year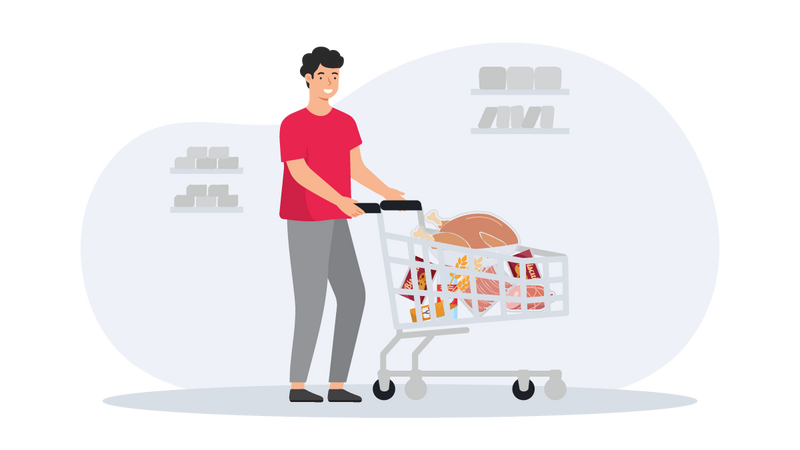 Like most other consumer items, the price of food is up this year. And food, along with family and festivity, is at the heart of Thanksgiving celebrations across the country. Rising costs are compelling many Americans to reconsider their Thanksgiving plans in 2022. A lot of Americans feel financially stressed this year, leading many to plan for a smaller holiday gathering than usual. High costs are likely to have an impact on how American families plan and host their annual tradition. But it is still very possible to have a fun and satisfying holiday in spite of rising costs. A good personal budget that plans ahead and makes a few (barely-noticed) cuts can make it happen.
Some tips to planning ahead and spending less this Thanksgiving:
DIY decorations
Save money on your table setting, candles, wreaths, and other holiday décor by making items yourself. Have your children or other creative relatives help out. Need ideas? Online crafting sites are filled with tips and images of simple, cost-friendly ideas that can brighten your party while keeping your overall spending low.
Generic brands
While the price of consumer goods has risen this year, many shoppers are finding brand loyalty to be an unaffordable luxury. Generic brands may be a good option, especially for foods that get combined with a lot of other ingredients. Many stores offer coupons and discounts for their own brands, as well, and while coupon-clipping may not have been your thing before, a small savings here and there on pricey items can actually add up.
Let guests bring the wine
If you're having a large group, you are likely to have guests who ask you what they can contribute. Asking guests to bring a bottle of their favorite wine (or other sharable beverage) reduces your spending dramatically and adds a festive flavor to the evening. Your guests will have more variety than a single host typically provides, and the varied bar and beverage station won't cost a thing.
Shop with leftover meals in mind to maximize the spending
Some holiday planners will suggest buying a smaller turkey and smaller quantities of food to save money, but you can be just as budget-smart with a big turkey and a long grocery list if you have well-planned future meals in mind from the beginning. Shop around for the turkey, going to multiple stores if necessary to find the best per-pound price. Search online ahead of time for recipes for that will use your specific Thanksgiving ingredients so that you are not left with varying amounts of a bunch of random dishes that sit in the fridge, but rather anticipated leftovers that can be used as the foundations for subsequent meals the rest of the week.
If your Thanksgiving meal is traditional, it may not vary too much from year to year. This year may call for a little creativity if some ingredients have simply become too expensive to work with. If some dishes cannot be eliminated, look for ways to make them less expensively. Mixing fresh and frozen vegetables when possible, for instance, can cut costs, as can researching some common substitutes for herbs, spices, and other less essential ingredients that are not likely to be missed. Working with what you already have in your pantry will reduce your spending further.
Look for travel deals
The best way to save money hosting Thanksgiving dinner is to let someone else do it. The downside, of course, is that travel costs are also on the rise and a trip to a friend's or relative's home can break your budget just as well. If you are traveling, put some time into researching travel deals and optimal ways to use your credit card reward points to stretch your dollar the furthest.
Stick to your budget
Budgeting is not always fun, but the feeling of financial control makes the discipline worth it. If following a budget is not your thing, you may want to look into the wide array of online budgeting tools that help keep you on track. Many are free or offered at a low cost and can help you far beyond the holidays to manage your personal finances or help you save up for other costly things, like a vacation or big-spend on your home.