Switching Over to Online Check Printing? 4 Things You Need and 4 Things You Don't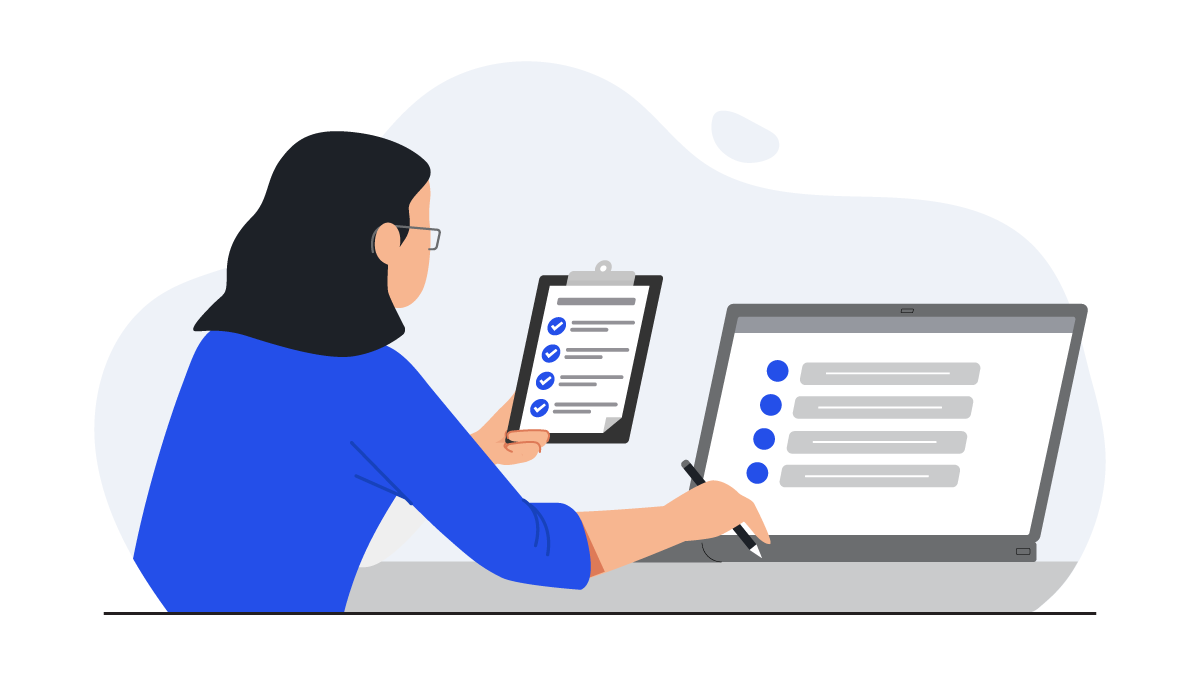 Checks have been used for payments for as long as anyone in business can remember, and despite all the newer payment innovations that have cropped up over the last two decades, paper checks are still around and remain one of the most trusted, familiar, secure, and convenient ways to issue payments. While checks themselves haven't changed much, check printing technology has evolved to give people more control of how they acquire and format their checks as well as how they issue them. Hundreds of thousands of companies and individuals have made the switch from old-fashioned check writing to 21st-century online check printing to create fully-customized checks on demand right from a home or office printer—with all the check details automatically stored, recorded, and imported into an accounting program for optimal financial management.
Those who like the familiarity and convenience of paper checks but are thinking of making the switch to online check printing—as so many others have done—may wonder what tools are needed. They will likely be pleased to learn that very little is needed to make the switch. Consider four things you'll need to get started with a cloud-based check printing system such as Checkeeper—and four things you can get rid of.
To start printing your own customized checks with Checkeeper, you'll need:
A checking account
If you've been writing checks for years, this one is already done. But if your business is new, or you are just now making the move from using a personal account for business to opening a dedicated business checking account, a little time at the bank (or at your computer) will get you all set up for issuing checks and making deposits. It is generally advisable to separate business funds from personal when possible: it makes reconciling much easier and tax preparation simpler and more accurate.
Check printing software
Checkeeper is the premier online tool for creating customized checks, complete with your business logo and stored signature. One simple, fixed-price monthly subscription allows you to print unlimited checks from unlimited linked accounts. You can use one of the templates offered or upload your own images and drag-and-drop check fields to suit your preferences. Checkeeper automatically stores all check details in a secure online registry so that you can search for any check issued or call up your entire check history with only a few clicks.
Check stock
Professional checks that you issue on behalf of your business look best when you use a professional quality stock and upload your business logo for the ultimate polished look. But if you don't own check stock, have run out, or only need a quick check for personal use, Checkeeper is so versatile that you can print a legally viable check on any paper you own. Routing and account numbers are automatically formatted in the MICR-encoded font that bank computers recognize.
A printer
You can print checks on any standard printer. Checkeeper automatically formats the routing and account numbers in the MICR-encoded font that banks require. Printing checks with MICR toner or ink will add an extra layer of security to your checks and speed up their processing. Any check printed for you by Checkeeper is printed in MICR ink for the optimal security and speed.
4 Things you don't need:
A lot of space to store supplies
Cloud tech tools for businesses have freed up a lot of space that used to be needed for storing supplies. If space is limited for you, you can actually have your checks printed for you at the Checkeeper fulfillment center and mailed on your behalf. No cabinets or filing drawers needed to store printing or mailing supplies.
A bookkeeping ledger
Online accounting programs store your pertinent financial data for you so that you don't have a bunch of books or spreadsheets to balance on your own. Whether you use an accounting program or not, Checkeeper stores your check info for you so that you don't have to worry about forgetting to record a payment.
A pen
Everything you need to create checks can be done from your device. You can print checks out and sign them individually if you choose, but you can also sign them from within the Checkeeper account. Have Checkeeper mail your checks to your payees, and you won't need to write out mailing addresses on envelopes, either.
A lot of money
Online check printing is one of the most affordable tools that helps businesses streamline the bookkeeping. Checkeeper offers a risk-free trial and then one low monthly price to write unlimited checks. Have multiple bank accounts? Checkeeper can manage them all for no additional expense.
Everything you need to start issuing viable checks you likely already own. Conserve space, save money, free up time, and streamline the bookkeeping with on-demand check printing.