Streamline Payroll With Checkeeper-Gusto Integration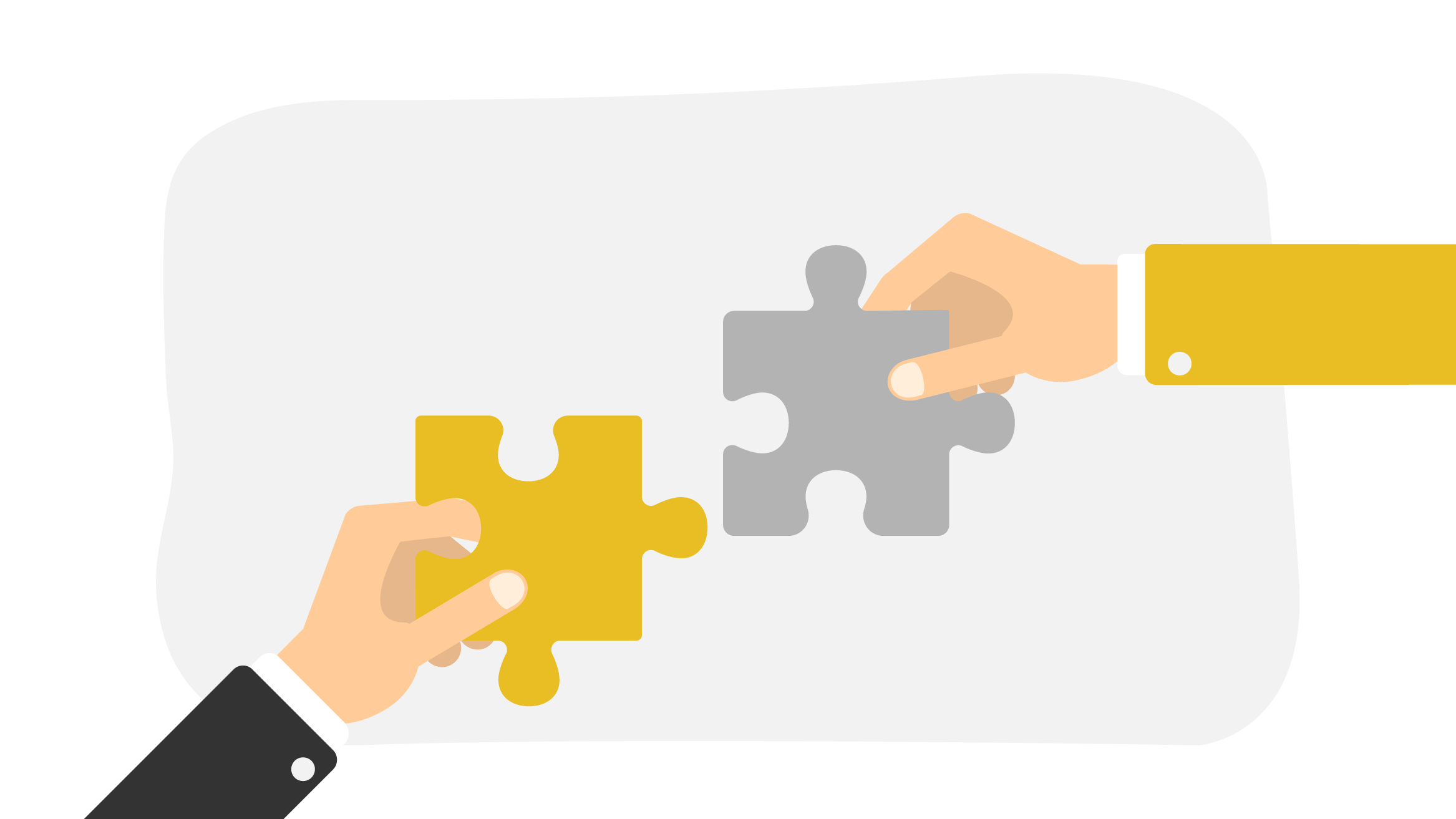 Checkeeper's newest integration with Gusto allows you to sync payroll checks from Gusto right into your Checkeeper registry so you can mail or print them quickly and easily using your own layout. Here's how to make the payroll magic happen:
Log in to Your Checkeeper Account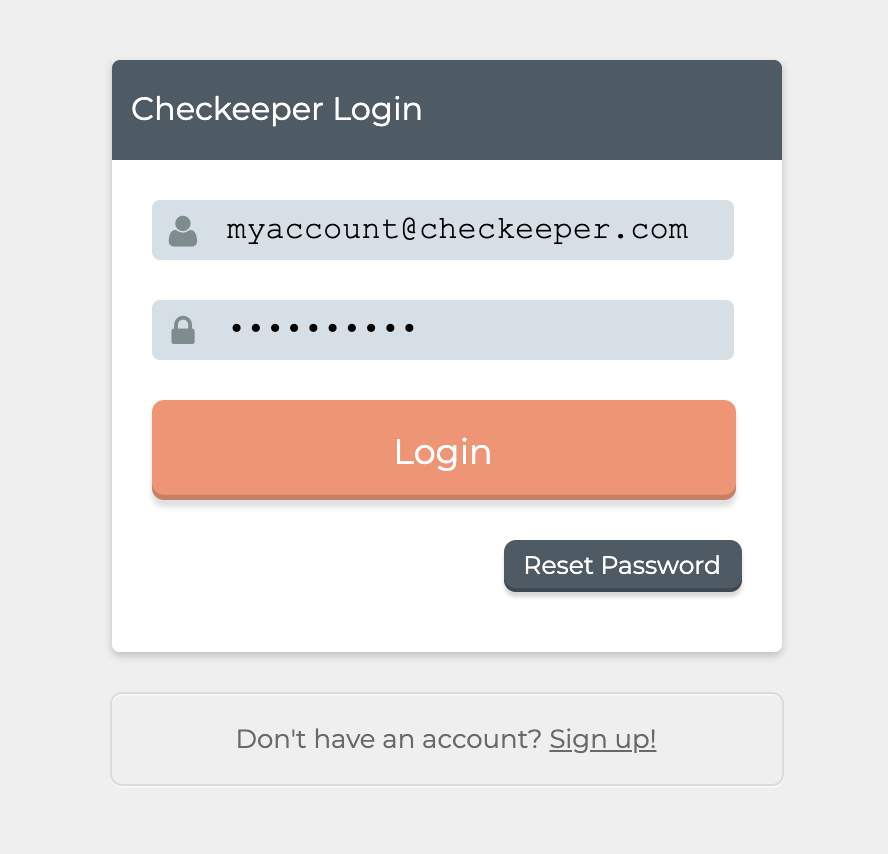 If you haven't already, you'll need to create a Checkeeper account. Visit my.checkeeper.com to log in, or click "Sign up" to set up your new account in seconds.
Connect Your Gusto Account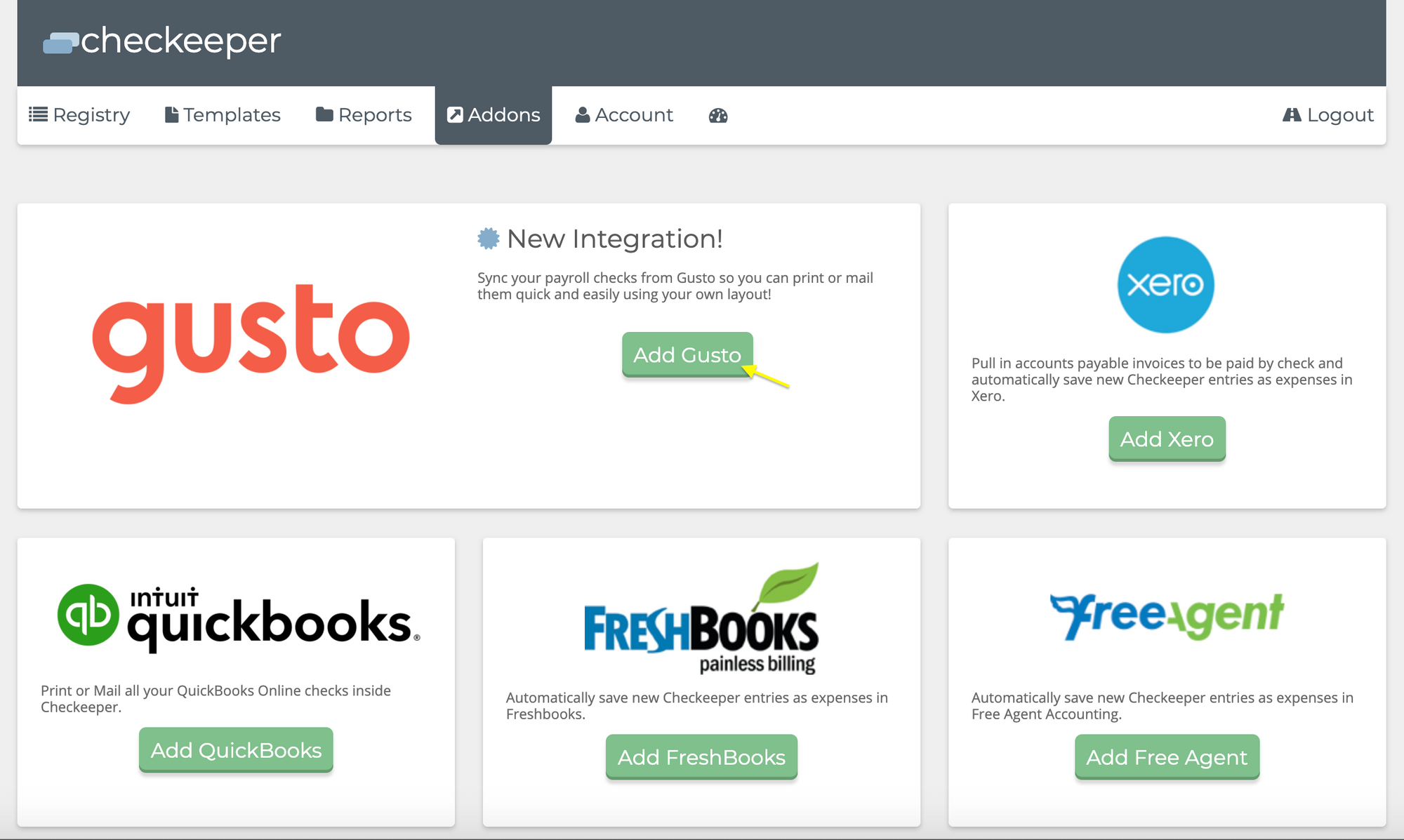 Once you've logged in to your Checkeeper account, navigate to the "Addons" tab and click "Add Gusto." Sign in to your Gusto account, allow Checkeeper access to your account, and voila– you're synced.
Import Gusto Payrolls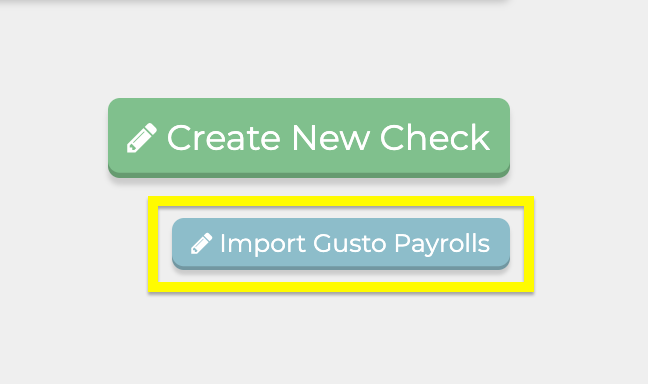 Now that you've made your Checkeeper account even more amazing with this Gusto add-on, it's time to import those payrolls. Simply navigate to your Registry, and– would ya look at that. There's a fancy new button there, just for your payrolls. Click "Import Gusto Payrolls," select the appropriate pay period, and any paychecks from that pay period will be imported into your registry. Success.
Submit for Print and Mail

Submit your checks for printing and mailing by clicking the checkbox next to each one and selecting "Mail" from the dropdown menu located under the search button. You'll need 1 credit for each check you wish to mail; these can be purchased under your account tab. If you wish to print your own payroll, follow the same steps, but click "Print" instead of "Mail."
Overnight and Priority Options
If you need your checks overnighted or shipped via Priority mail rather than the standard First Class shipping, simply let us know by emailing support@checkeeper.com. We'll create a shipping label for you, deduct the shipping cost in credits from your Checkeeper account, and send you the tracking information so you can monitor the location of your package.
If you have questions or comments about your Checkeeper account, contact us at support@checkeeper.com, and check out our blog at checkeeper.com/blog for more helpful tutorials.