Things to Have in Place Before Starting a Small Business in 2023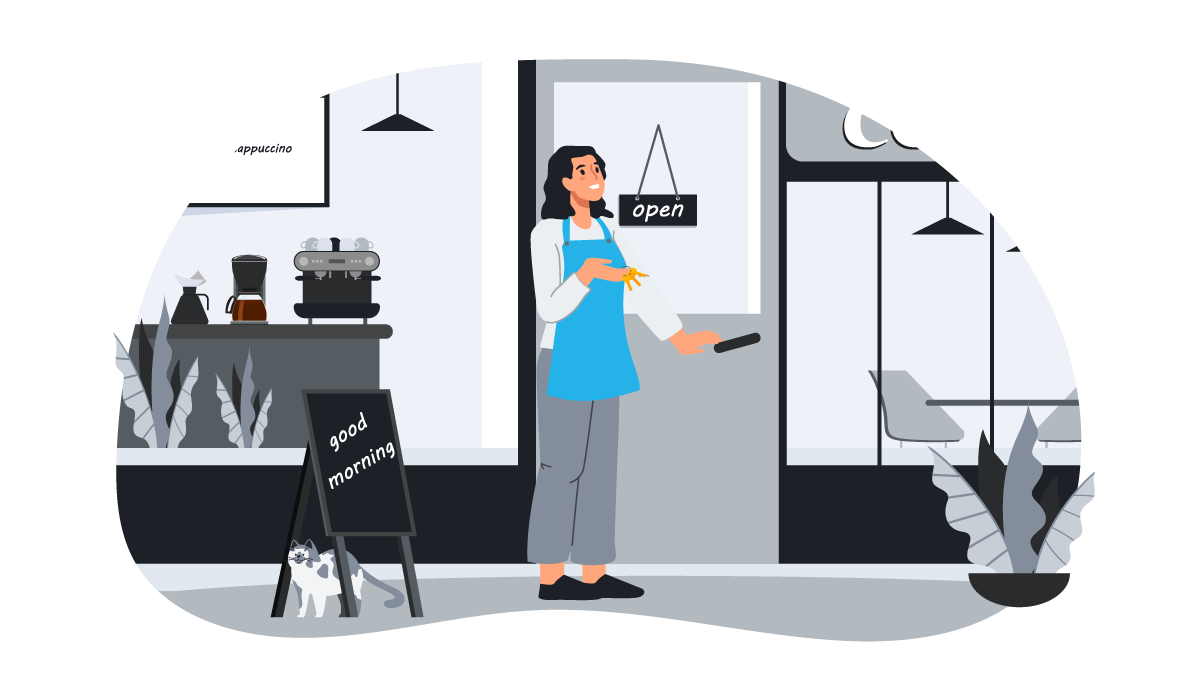 There are over 30 million small businesses in the U.S., and millions of applications for new businesses are filed each year. While many entrepreneurial people aspire to one day own and run a profitable business venture, many of these business ideas never get off the ground. Statistics vary regarding small business survival rates and possible reasons for failure, but recent data shows that approximately 20% of small businesses fail in their first year, and just over half are still going after 5 years.
The right planning, research, funding, and management are key to starting a successful business and overcoming the odds. Consider several vital things to have in place before launching a business to help increase its likelihood for success:
· A detailed business plan that includes your mission, products and services, target audience, market analysis, and financial plans
· Knowledge of licenses, permits and required local and state registrations
· Funds to cover start-up costs
· An accurate budget for operating costs
· A list of suppliers to work with
· Good people around you, including advisors, investors, mentors, and assistants, as well as legal, accounting, and tax professionals if needed
· An understanding of your target customers and their needs, values, and habits
· A well-researched location that best suits your industry and target demographic
· An accounting and bookkeeping system
Financial management should be in place from the beginning
Good financial management is the lifeblood to a young and growing business, and a reliable, accurate bookkeeping system is not something that can wait until later. Some financial elements to put in place early on:
· A designated checking account for business transactions
· Capital to cover early expenses
· A financial plan to manage money
· A list of potential funding sources, such as investors, bank loans, or lines of credit to pursue
· Professional business checks that include your business logo
· An accounting program that automates financial management and can grow with your business
There are numerous online accounting programs out there designed specifically for the financial needs of small businesses. The time spent researching the best one for your business based on industry type, services offered, monthly cost, and payroll capabilities (if needed) is time well spent and pays for itself in the long run. The worst time to adopt a bookkeeping, accounting, or payroll system is when your finances are in disorder; adopting a good system right from the start gets you organized immediately and in the habit of tracking incoming and outgoing money—it also makes tax preparation much simpler and more time-efficient.
Using financial applications that integrate with one another is a smart way to consolidate your financial data and keep your records updated across all channels in real time. Online accounting services use cloud technology so they are accessible from anywhere you have an internet connection, enabling you to do your bookkeeping from home, work, or when traveling.
While small business owners typically use a variety of payment options, there are times when a paper check is the preferred payment method because of reliability, security, and convenience. Online check printing services are one of the most time- and cost-effective add-ons to a bookkeeping system that can help keep financial management simple. Adopting an online check printing software early on enables you to print professional business checks—with contact information and business logo—right from day one.
Checkeeper's check printing aids small business bookkeeping
Checkeeper offers online check printing and mailing services that can be adopted and integrated quickly. The platform is easy to learn and you can begin printing fully-customized professional business checks on demand, right from the convenience of your home or office. All Checkeeper accounts include an online check registry that automatically records all check transactions and details so that your financial records are up-to-date with no manual recording on your part. Checkeeper also works with QuickBooks Online, Gusto, Harvest, Xero, FreshBooks, and other accounting and payroll software so that your check data can be automatically synced with your other bookkeeping information. Checkeeper can also print and mail your business checks for you if you are short on time or mailing supplies.
Launching a new business is a risky endeavor but good planning and preparation—including a solid financial management system—can help increase the odds of succeeding over the long term.