Professional Check Printing and Mailing Services Suit Businesses of All Sizes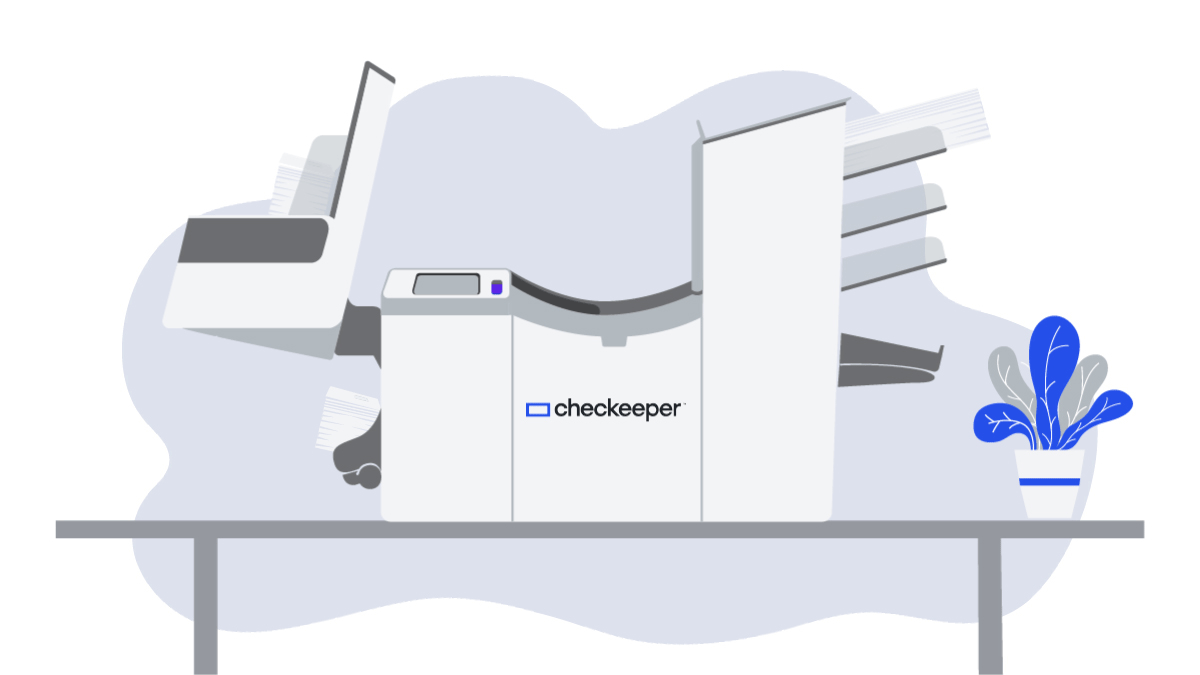 Check payments are one of the oldest, most trusted, most time-tested ways for businesses to issue and receive payment. And while the basics of paper checks don't change much, the methods of creating and sending checks have modernized over recent years. The practice of hand-writing and signing each individual check is quickly becoming obsolete, as checks can now be individually customized and printed on demand, with all financial details automatically imported into a streamlined bookkeeping system.
Billions of checks travel through the mail every year, and many of them are generated and printed right from the office of the issuer through online check printing and mailing software. Online check printing and mailing services are particularly helpful to small businesses who may utilize various payment methods and may not always have blank business checks and mailing supplies on hand. Over 200,000 individuals and small business owners have switched to online check printing for creating customized, professional checks printed and mailed on demand.
One of the biggest misconceptions about professional check printing and mailing services is that they are only for large companies. To the contrary, check printing on demand is for anyone: individuals managing a personal budget and also businesses of all sizes—large companies, microbusiness, and even solo or side ventures. While online check printing with batch mailing options do make sense for large companies that issue a lot of check payments and manage multiple checking accounts, it is also an affordable solution for owners of smaller businesses who don't want to order and store a lot of checkbooks and mailing supplies for only occasional use. It is also ideal for the business owner who conducts a lot of work at home or on-the-go, as many small business owners do, especially those who offer home- or business-based services to their clients. With online check printing, your account goes wherever you do.
Small businesses on a budget gain the most from online check printing
Online check printing and mailing is an affordable, practical alternative to old-fashioned check writing. It not only saves time, but also streamlines the bookkeeping and simplifies financial management. The added benefits of Checkeeper for small business owners are many. Checkeeper allows you to:
· Upload your business logo onto every check
· Change or update your business address as often as you need to—no wasted, out-of-date checks
· Link your Checkeeper account to an unlimited number of bank accounts if you issue checks from more than one account
· Print an unlimited number of checks each month for the same price
· Have Checkeeper print your checks for you and mail them back to you or directly to your designated payee.
· Provide tracking numbers for priority-mailed payments
· Authorize user permissions to share and limit access with employees or bookkeepers as needed
· Attach pay stubs, invoices, or other documents when necessary
· Import details about check transactions into your accounting program
For business check transactions, online check printing and mailing is the future
Ordering checks through banks and writing each one out individually is costly, takes up a lot of time, and is inefficient. Most banks cannot offer the suite of check-related services that online check printing and mailing software can offer.  Online check printing services that utilize cloud technology are surprisingly easy to learn and adopt. They offer universal access through an online site so that busy entrepreneurs can access their check software from anywhere they happen to be working and can get check payments out in the mail the same day. Checkeeper offers valuable customer support and in-house updating and site management so that no IT services are needed on the user's end. Checkeeper also uses the highest level of industry-standard security and offers a no-risk trial to get started.