Notice of Delivery Service Impacts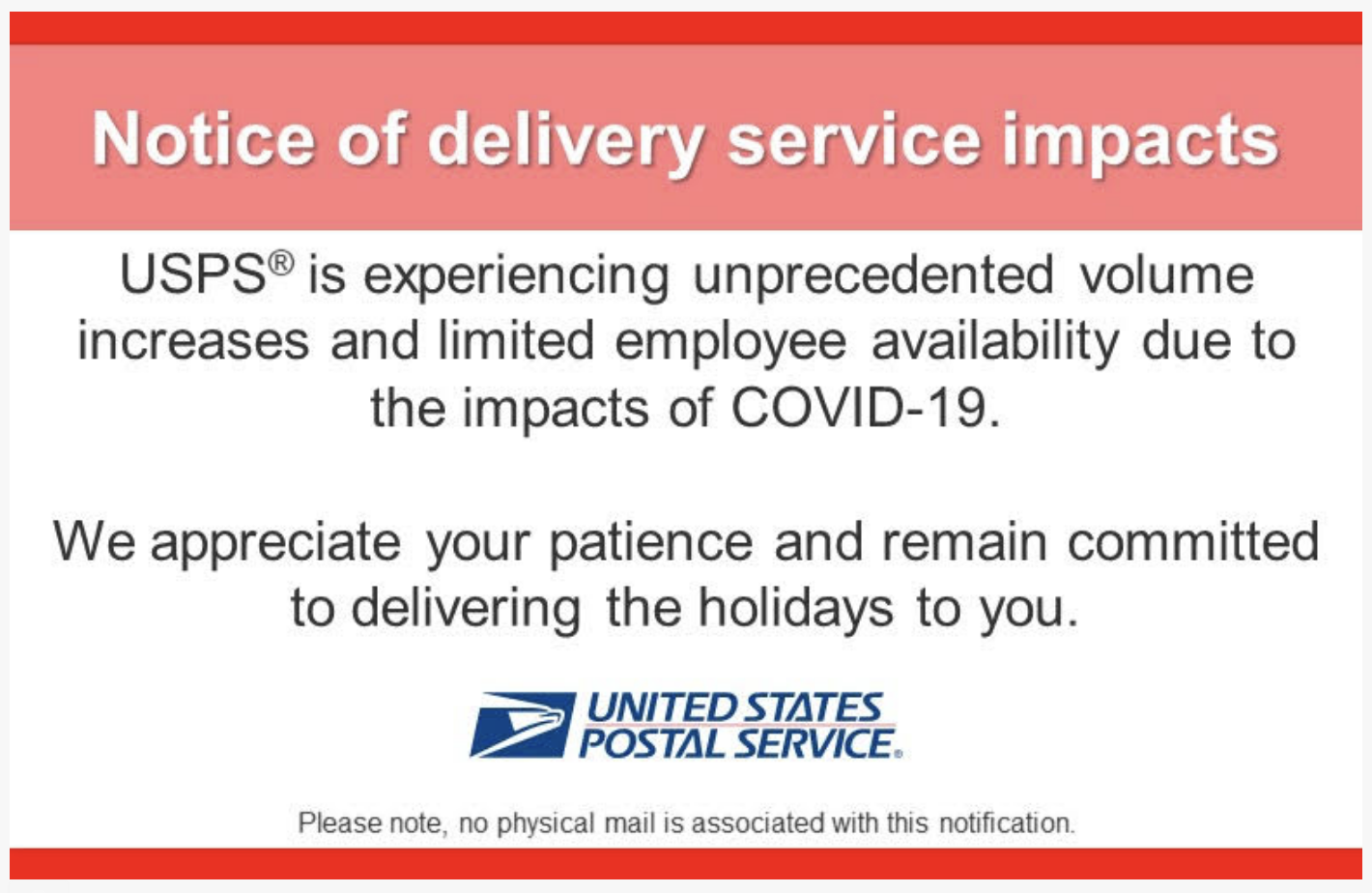 As if you needed anymore reason to be soooo done with 2020... The United States Postal Service has announced delivery service impacts due to "unprecedented volume increases and limited employee availability due to the impacts of COVID-19."
What about same-day mailing?
Our promise to you still stands, and we will continue to print and mail via USPS First Class any checks submitted for fulfillment before 4pm EST, Monday through Friday. While the expected delivery time for First Class mail is 1-4 days, we unfortunately have no control of how quickly your packages are delivered after they are received by the post office. We appreciate your continued support and understanding.
Do I have any other options?
If you need a check delivered pronto, we do have express shipping options, including UPS Next Day Air and USPS Priority mail. While these mail methods do come with a little added cost, you may find it worth having a tracking number and a firm estimate of when your checks and/or documents will be delivered.
We sincerely appreciate your patience, and we're all longing for normality. Please bear with us, and don't hesitate to reach out to support@checkeeper.com with any questions or concerns you may have.
Sincerely,
The Checkeeper Team