A Multi-functional Workspace from Home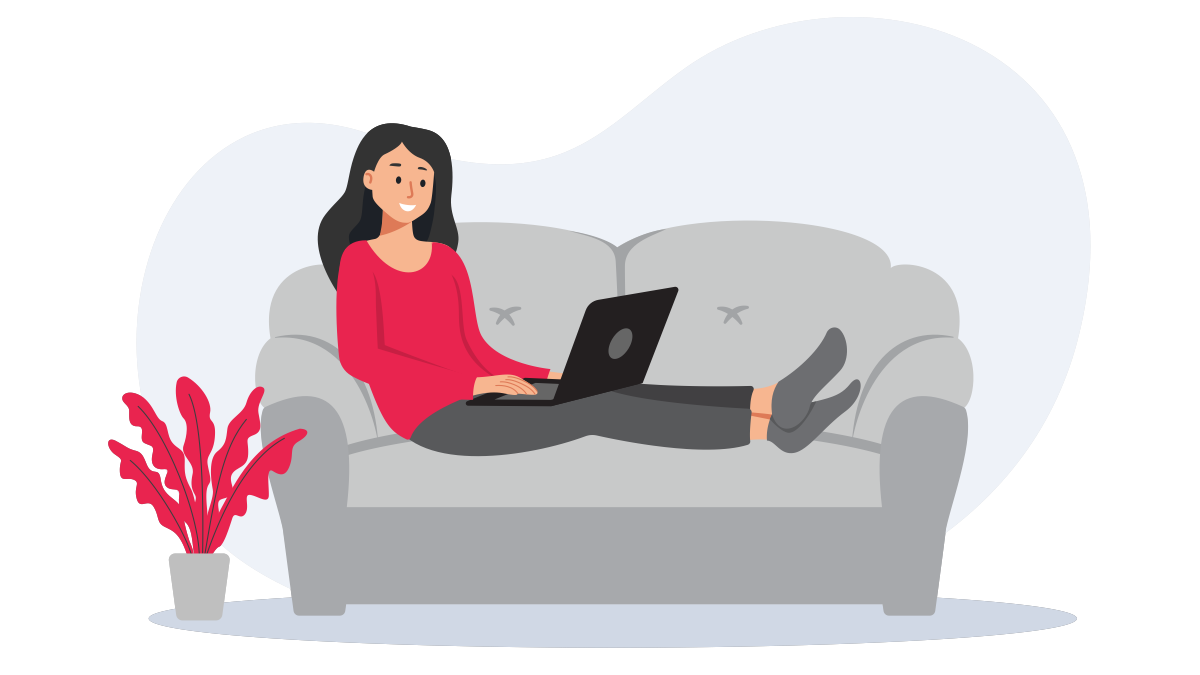 As many American workers transition to working from home full-time or part-time, the need for creating functional workspaces in our homes is growing. If you have a large enough home, you may be lucky enough to have an entire room that you can dedicate to your work needs. But if you live in a small home or apartment, or if you share your home with other people, you may need to carve out a workspace within an existing room, which may now feel smaller, more cramped, and mismatched. Some tips to integrating a functional workspace into the existing decor of a room in your home:
Choose a place near power and light
If you don't have an entire room at your disposal, choose a brightly lit place in your living room to place your desk. A large window will help create a feeling of spaciousness, and since you will likely spend a large portion of your day in this spot, you can derive the maximum benefit of the natural light. Make sure you are also located near a power source so that you don't have to run cables and wires too far. Keeping them out of sight reduces the clutter factor that tends to make spaces appear and feel congested.
Consider a standing desk
Standing desks are becoming a popular alternative to 8-hour sitting. A lot of people report feeling more productive, more energetic, more focused, and more comfortable when standing up while they work. Since many standing desks can be adjusted to various heights, they give the option to alternate standing and sitting according to the user's preference. Selecting a standing desk that blends with the existing décor and can be discreetly moved against the wall when not in use can reduce the encroachment of your workspace on your living space.
Explore cloud services for streamlined document storage
Cloud-based services can assist greatly in the transition to remote work. Being able to store and access financial data and records through cloud-based online services keeps workers connected to each other and all working with the same set of updated numbers in real time. Cloud storage technology also enables people who work at home to get rid of a lot of the filing cabinets, printers, and office supplies that take up space and make a home office feel crowded and cluttered. Cloud storage for your documents, invoices, and receipts alleviates the need for a lot of additional storage containers in your living room, and can thus make both your working area and your living area feel a little more spacious. Some services are so streamlined, your device and a scanner or printer may be all you need for secure document storage and payment transmission.
Select some multi-functional pieces
If your working area is small and has to share space with a room that is already furnished, there may be ways to creatively blend the furniture for multiple uses. For instance, a bookcase with a fold-down table is an aesthetically pleasing and space-efficient way to increase storage and gain multiple uses from a single piece. A lot of chairs and desks come equipped with charging ports that give you more flexibility in furniture arrangement. Overhead lighting and sconces take up less space than floor lamps, but if you don't have that option, consider tables that have lamps attached so that one piece serves two purposes. Building in storage shelves under stairways, when permissible and practical, can be a good way to convert a wasted space into a usable one.
Creativity is the key to adding a functional and productive workspace to a home already in use. While having a dedicated office is usually preferable to working in a living room, it is not always feasible. Combining a pleasant living space with a productive working space is challenging but can be done with careful furniture selection and arrangement, along with a vast reduction of clutter. Choosing streamlined furniture that blends with the existing décor—and does not "announce" itself as bulky office furniture—creates a more pleasing ambiance without compromising productivity; moving some of the physical document storage into online cloud storage frees up space, as well, while still keeping your important documents and financial records at your fingertips.