Making the Right Estimates for A Successful New Business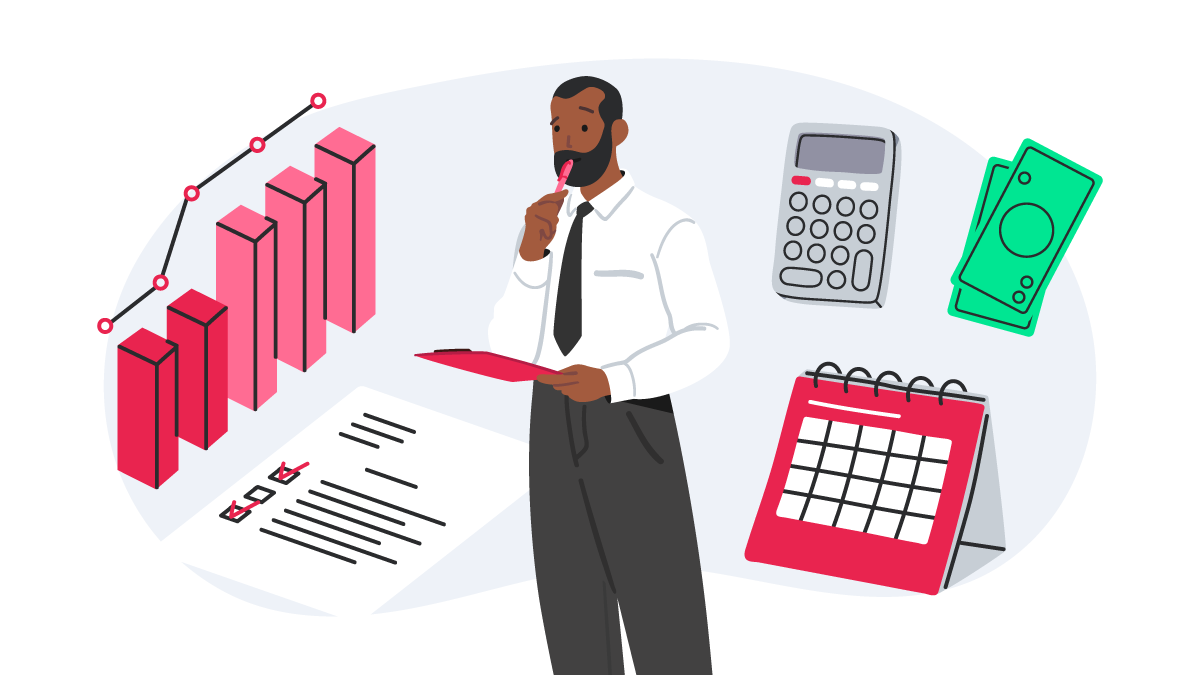 Those who have been brave enough to embark on their own business ideas know how important early planning and research are to a company's financial success. While no one can anticipate every event or plan for each detail, estimating accurately early on helps preempt a lot of problems later, and it also better equips an entrepreneur with the right tools when unexpected challenges do arise.
Erroneous estimates in certain areas can hinder a company's growth and even kill its chances before the business has barely gotten started. Some common estimate errors to avoid:
Underestimating costs
Early research into the costs of supplies and inventory allow for more accurate budgeting and better pricing of goods; it also helps prevent crippling cash flow problems later. Most successful businesses start with a well-researched business plan that includes, among other things, the amount of upfront money needed, as well as the costs affiliated with inventory, supplies, and daily operational expenses. A good business plan alerts you to how much outside funding you need to take on—through loans, lines of credit, or investors—and how much you can cover through personal funds.
Overestimating demand
Many small businesses start from a great idea, but an idea alone will not sustain an entire company for long. There has to be market demand to justify the time and expense, and if that demand is overestimated, or if the market is already saturated with similar products, the business will need to either adapt or fold. Early research into consumer demand for a product or service, as well as research into competitors and market saturation in a specific area, help prevent a great idea from suffering in unsellable conditions.
Underestimating the importance of financial management skills
Bookkeeping and accounting are not areas of expertise for everyone, but good financial management is vital to any business's long-term success. Even if your personal financial management skills are solid, you may overestimate how much more complex and time-consuming routine financial management is for a business. Automating tools are widely available to new business owners to assist with routine bookkeeping and administrative tasks so that budgets are adhered to, bills are paid on time, employees are paid on time, invoices are sent out promptly, and accounts are kept up-to-date and reconciled for simplified, accurate tax preparation.
Overestimating how much you can do alone
A lot of new businesses start out as solopreneurships or partnerships, and some of them grow quickly. Taking on a lot of jobs—and hours—by yourself is part of the deal, but everyone has their limits. Burnout continues to be a major contributor to small business failure, and it is a risk for any entrepreneur who tries to tackle too much for too long. Automating tools offer a great way to help standardize and streamline routine clerical tasks so that they are done faster and more efficiently, with fewer errors. Outsourcing, too, offers a helpful way to take on some assistance and additional expertise without taking on the costs of full-time hires. Virtual assistants and bookkeepers are often available on an hourly or part-time basis to take some of the administrative and bookkeeping work off your desk, while part-time contractors and freelancers can help out with specialty areas, like writing or marketing, for which you lack the expertise or the time to devote.
Online check printing saves time and improves financial management
Checkeeper offers print-on-demand business checks that you can create and customize from your own office. If your accounting and payroll software does not offer check printing options, Checkeeper can be a valuable add-on for those times a paper check is needed. Checkeeper integrates with FreshBooks, Gusto, QuickBooks Online, and many others for streamlined financial management. Your virtual bookkeeper can also access your Checkeeper account, if needed, to save you time, or you can simply outsource all your check printing and mailing to Checkeeper.