July 4th Festivity and Flair for Your Business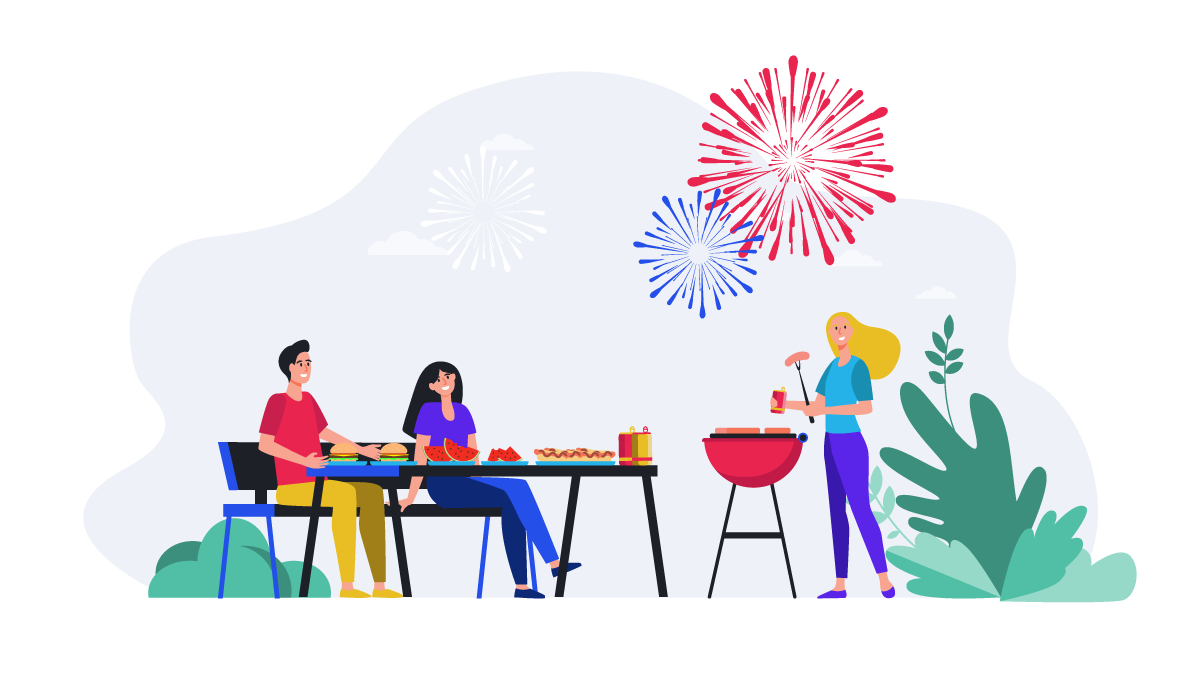 The Fourth of July is approaching and along with it the many festivities and celebrations that mark the holiday around the country. It is, for a lot of workers, a long weekend, as well, which many people use to enjoy brief getaways, beach activities, reunions with family, dining out, and shopping. If your business is one that stays open during the July 4th weekend to cater to tourists and families, you may consider some promotional ideas that highlight the holiday and drive traffic to your store or website.
Some ideas this July 4th weekend to promote products, boost sales, please customers, and add festivity:
Start the savings early
If you have a July 4th sale or some special items to promote, start early to get a jump on the competition. Promote your holiday sale through your email lists and on social media to drive traffic to your site and store all week for maximum return.
Partner up for an event
Finding some related and nearby businesses to co-sponsor a July 4th food or firework event can have a big appeal to families. Outdoor games, refreshments, concerts, picnics, crafts, floats, and fireworks are all popular with families during the extended weekend and can be a good way to promote brand awareness in your area while still sharing some of the sponsoring and advertising costs.
Create a festive environment
If you operate from a physical storefront, decorate your store and have your workers wear July 4th-themed colors to welcome customers. Consider discounts or special rewards for those customers wearing red, white, and blue clothing or patriotic gear.
Thank veterans
Many businesses and events honor the July 4th weekend by extending their support and gratitude to veterans, military personnel, and military families through in-store discounts or free event admission.
Offer freebies
Giving something away free is always a helpful way to boost sales around holidays. Consider buy-one-get-one promotions, giveaways, free gifts with purchase, or free shipping for online orders placed during the July 4th weekend. Free items are not only appreciated by consumers, but their timing with holiday weekends creates a sense of urgency and encourages spontaneous purchases.
Emphasize products made in the USA
Highlighting American-made products is a positive way to pay tribute to Independence Day and focus customer attention on distinctive items your business wants to promote.
Add July 4th graphics to your website and emails
Thematize your website, social media pages, and email messages to remind customers of your weekend sales and promotions. Adding a little red, white, and blue to your website and promotional content is visually inviting and encourages visitors to browse your site for July 4th-related sales. Send meaningful email promotions with patriotic colors and images with direct links to products on your site that fit the holiday theme.
Did you know?
Adding some holiday theme to your marketing and promotional materials can help your business stand out and be remembered throughout the year.
Even your checks can be designed to acknowledge holidays and national celebrations to add a little flair and festivity to your communications. Online check printing through Checkeeper allows you to upload images of your choice to give your checks distinction and personality around this and other days of celebration. Checkeeper users can upload backgrounds, images, and logos of their choice and can create customized checks to pay tribute to a special day, season, or event.